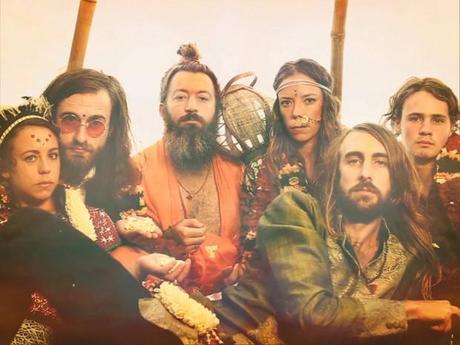 Pepa Knight – Rahh! SoundCloud
Co-frontman of the Aussie dream pop outfit, 
Jinja Safari
,
Pepa Knight
 is stepping out on his own with a new, inspiring single, "Rahh!". Built on wistful yearnings to escape into a life of solitude, the track is inspired by his first journey across India. The song itself transforms little pieces of unexpected musical splendor into a powerful, anthemic track that oozes with exuberance. Smoothly produced sitar harmonies and layers of tribal rhythms elevate to match Knight's soaring vocal melodies. Interwoven flute interludes and reverb-soaked, hypnotizing vocal rounds keep the track flowing until it fades quietly out on an Indian chant. Shot in Knight's tipi, the video captures the essence of freedom united with the first glorious days of summer. With a psychedelic mash of Knight and his bandmates shredding their instruments in Bollywood inspired garb, splashes of fireworks and creative uses of popcorn, the video is as transportive as the song. More tracks from
Pepa Knight
will be released throughout the rest of the year, and we can't wait to see the other ways his travels will materialize into song.