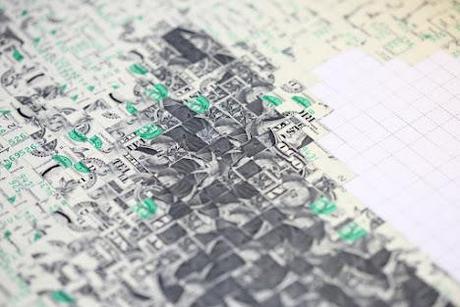 Rook & Raven proudly present 'Economy of Scale', the very first solo exhibition from the rapidly rising, multi-disciplinary artist Penny, which will showcase an entirely new body of work featuring signature paintings on currency, taxidermy and phenomenally intricate stencils, together with never before seen techniques from the London-based artificer.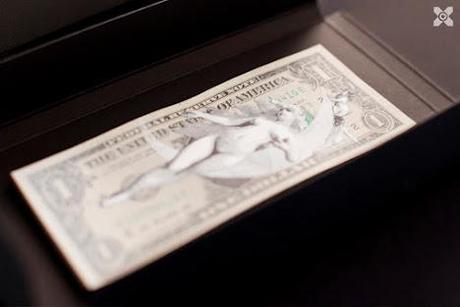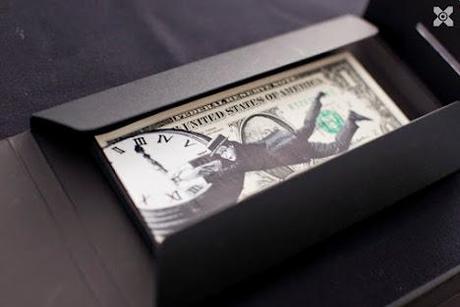 With undeniable guile and the steady hands of a surgeon, Penny has skilfully taken the art of stencilling to zenlike heights, dedicating himself to pioneering the art of cutting, whilst still maintaining a succinct and boldly recognisable style. His process is intensely laboured, sometimes taking hundreds of hours to cut every elaborate detail, ensuring every image is seminal and every release an instant sell out.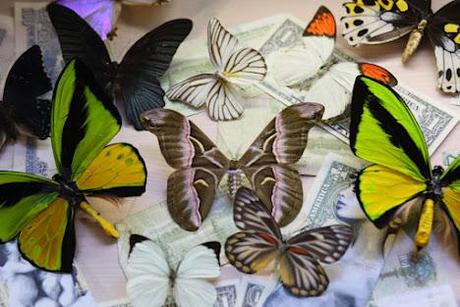 Penny's first major display of work will make wry reference to everything from religion, the Renaissance and the Victorian era, featuring a pick and mix Penny Shop, where a selection of smaller-scale works will be on sale alongside the main body of artwork; and of course, no show would be complete without a new selection of Penny's highly sought-after single notecurrency and his now signature works on uncut sheets of dollars, sourced directly from the Federal Reserve. Economy of Scale is itself a paradigm, showcasing small stencils, big ideas and the notion that currency itself can become a work of art, which in turn becomes more valuable when altered. After all, the devil is in the detail.
Economy of Scale opens to the public on the 18th of May through to June 21st 2012. Private View takes place on 17th May from 6.30pm until 9.30pm.
Rook & Raven Gallery - 7-8 Rathbone Place - London - W1T 1HN
Please RSVP to [email protected]