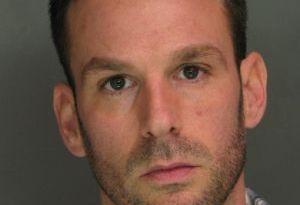 G. Scott Davis pleaded guilty Friday, March 28, 2014, to charges he accidentally shot and killed his infant daughter on Dec. 24, 2013.
Local news reports
The East Lampeter Township man who was charged with involuntary manslaughter in the shooting death of his infant daughter late last year will not face prison time.
The Lancaster County Clerk of Courts confirmed that G. Scott Davis, 35, pleaded guilty earlier Friday to involuntary manslaughter, a second-degree felony; recklessly endangering another person, a second-degree misdemeanor; and endangering the welfare of a child, a misdemeanor of the first-degree.
Judge Dennis E. Reinaker sentenced Davis to 6 years probation for the involuntary manslaughter charge and another 3 years of probation for the endangering the welfare of a child offense, which will be served consecutive to the 6 years of probation, according to the clerk's office.
Davis said faith, family and friends have helped him cope with the tragedy. His lawyer told the judge Davis had contemplated suicide, according to The Associated Press.
Lancaster County District Attorney Craig W. Stedman previously told Lancaster Online that Davis on Dec. 24 brought a newly purchased Springfield 9mm handgun downstairs to show his father-in-law in Davis's home in the 2100 block of Old Philadelphia Pike.
Stedman also told Lancaster Online that Davis thought the weapon was unloaded when he intentionally pulled the trigger and shot his 2-month-old daughter Kestyn Davis as she was she sitting in a glider nearby. The infant died within minutes.
Davis may not own a gun again, and his lawyer said he has no desire to do so.
The district attorney said in January that Davis was a novice with firearms, having only fired handguns twice.