Stubbs and Wootton Hippie Trunk Show Slippers
Peace, love and a little herb seems to be all we need lately. Stubbs and Wootton channels up the 60s hippie vibe with an exclusive trunk show offering of quality-crafted slippers in fabrications like cotton velvet and Italian linen. This line is handmade in Spain, are leather-lined and feature a 3/4 inch stack wood heel. Depending on your 'zone' you can choose from great embroideries like floral peace signs, cannabis leaves, 60s catchphrases and psychedelic shrooms & tie dye with each design flanked by coordinating grosgrain trim. This is a nice kitschy offering for the season, but since this is a trunk show, is only available for pre-order for a few more days at StubbsAndWootton.com.
Category: Men's Shoes, Men's Slippers, Mens, Mens Footwear, Mens Spring/Summer 2019, Mens Style, Slip-Ons, Stubbs and Wootton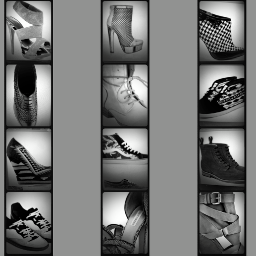 About SHOEOGRAPHY.COM:
Shoeography.com is a daily footwear blog highlighting what's new and what's hot in mens shoes, and women's fashion shoes!