#Paula'sBestDishes: Paula Deen's Use of the N Word Goes Viral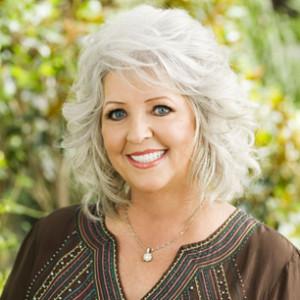 Photo: womensconference.org
One of the many things I love about blogging is that I have a platform to say what the hell I want to say. Today, we had another case of "celebrities talk too damn much news" when Paula Deen's use of the N word went viral. At one point in time, I watched Paula Deen's show daily. I love southern cooking and Paula's show gave me exactly what I was looking for. All you needed was a few modifications to the recipe to get rid of some of that butter and you were good to go. However, on today Paula Deen sent me into black girl, rolls neck, bucks eyes and says "oh no she didn't" mode when she admitted to using the N word and making anti-semantic jokes during her deposition after a former employee made allegations of racial and sexual discrimination in the workplace. And as if this wasn't bad enough, she admitted to wanting to hire African Americans to dress up as slaves for a wedding she was planning. I wonder how Oprah feels now after visiting her plantation home for a past episode of Oprah's Next Chapter.
I am firmly aware that racism is still very much alive in 2013. Whether it's in the workplace, on the street, in the store, or on the internet, it is still alive and well! The only thing that's different now is that people are more closeted with their racist ways. They take to the internet under fake names to spew hatred and unkind words. And then there's the people who discriminate against you in a passive aggressive manner and have the nerve to think that you don't know any better.
I think celebrities and corporations fail to realize that everyone now has a voice. The hard work and dedication you put into building your brand can be damaged in a twinkle of an eye and few keystrokes. In the Paula Deen case,it took an hour before the hash tag #PaulasBestDishes was created and her name/ reputation was completely ruined. I took to my Storify account to gather some hilarious tweets created for the one and only Queen of Butter Paula Deen.
[<a href="//storify.com/shawanaj/paulasbestdishes" target="_blank">View the story "#PaulasBestDishes" on Storify</a>]
This is what happens when comments go viral and social media rips a hole in your ass. I'm sure her PR team is in serious crisis management hell right now. However, for most African Americans once you say the N word, it's pretty much a wrap. I was so looking forward to eating at her restaurant in Savannah, GA; not anymore.