What if i tell you that you that luxury is an experience which need not heavy on your pocket? Will you believe? I do, and you too would when you will read my experience about Rose Body Cleanser from Patanjali.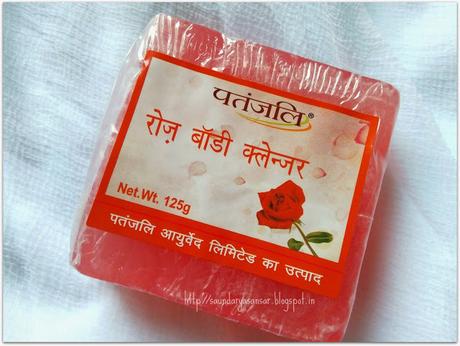 With onset of summers, we cling to more of cool refreshing beauty products, little more on to bath & body ones. For Patanjali Rose body cleanser, i got attracted for its color & fragrance. it was so cool & fresh.
Price- 45 INR for 125 gms. Quite affordable for the quantity given. You c an find it on all retail Patanjali stores and online on joybynature.com too.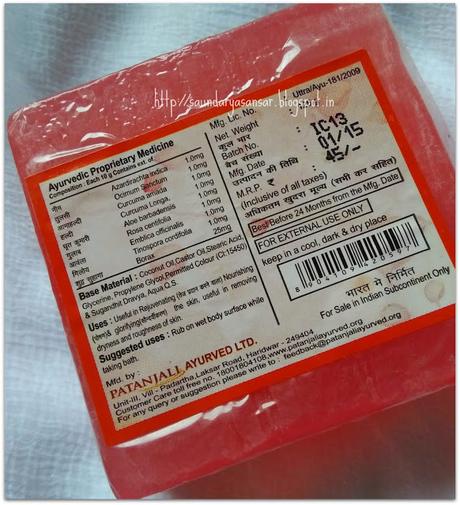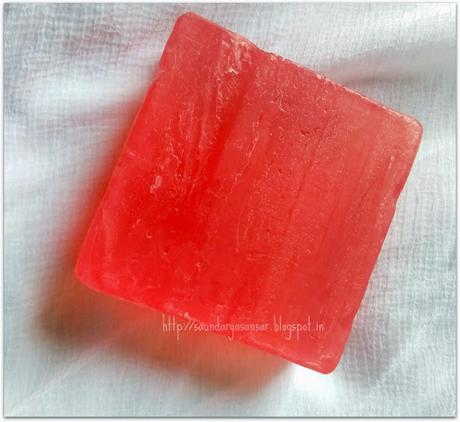 This is peachy pink translucent bar packed in transparent polypack with the rose printed label and ingredient, usage instruction on its back.
It contains all the antispetic agents like Neem, Haldi(turmeric), Tulsi (basil) to soothing ones like Aloevera, Rose in an organic base of coconut oil,castor oil & glycerine. Not sure about parabens as its not mentioned.
If you love Rose fragrance. you will like this soap too. You will feel like smelling a rose. The color is so attracting & luring. Soap bar is square & soft enough to cut with a blunt knife. Bar although is glycerine based but does not melt neither it forms a aqueous veil to give that slimy feeling. Cutting the bar into 2 pieces would further avoid wastage and lengthens usage experience too.
You just need to rub this on your wet body and it lathers well to cover your body. It cleans your body washing away the dirt, grime, sweat & odour leaving you feeling clean, Fresh & invigorated.
The rosey fragrance wont linger for long on your body but you can find it there in your bathroom for a little long. Although i am not a big fan of Rose fragrances as i love jasmine but this soap is soothing & calming which lets you enjoy summery bath.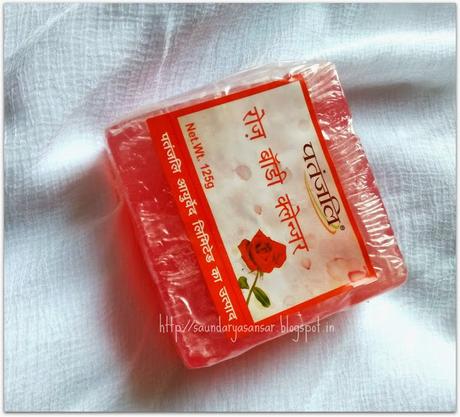 Overall Patanjali Rose Cleanser is Recommended for refreshing & invigorating bathing experience. Now you might have understood that how luxury can also be affordable.
My Rating- 4.9/5 (for lack of proper ingredient information like paraben etc)