#FaithandFootball
Pastors and church leaders, Super Bowl Gospel Celebration has kicked off a faith and football promotion that they would love for you to participate in.  The promotion can give you greater access to NFL sanctioned events, including the BIG game on Sunday.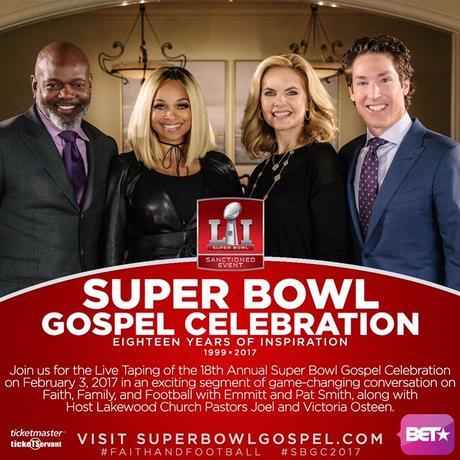 The Faith and Football promo is all about ticket sales.  The more tickets you sell, the more you win!  You can win 2 tickets to the big game, SBG red carpet events and more.
 (SBGC) is the first and only inspirational music event sanctioned by the NFL for Super Bowl weekend. The event brings key NFL players and top artists together on one stage for uplifting music and inspirational messages.
To learn more about the faith and football promotion, please log onto superbowlgospel.com