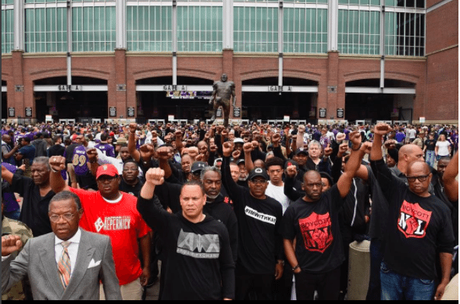 Pastor Jamal Bryant lead an army of 500 black men to take a knee on Sunday outside of M&T Bank Stadium in Baltimore.
Pastor Bryant called on the men to gather with him outside of the stadium in front of the legendary, Ray Lewis statue during the national anthem.  And the men answered the call!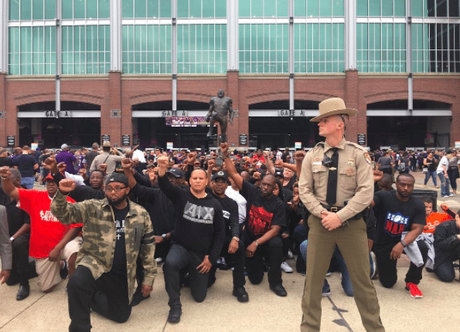 "We took an army of black men to take a knee outside Ravens stadium during anthem. I hope we made God & the ancestors proud," Bryant wrote in a series of posts on Instagram. "It'll take a nation of millions to hold us back!! I'm grateful for the 500 brothers who took a stand and a knee with me outside Ravens stadium! #imwithkap."
Pastor Bryant has made it clear that he will not stop fighting for Colin Kaepernick, who took a knee to protest police violence against African-Americans.