Past volunteer Jenny Collins take part Frontier's Madagascar Wildlife Conservation Adventure project last summer. Since then she's chosen to spend the last six months at Frontier's London HQ completing a marketing internship and stayed involved with Frontier. As part of the internship she'll be volunteering with Frontier again this year, but this time is choosing to head out to Costa Rica - we'll be keeping you updated on her progress on the blog!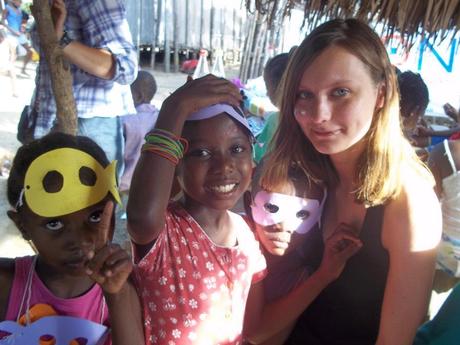 Image courtesy of Jenny Collins, Frontier Madagascar Wildlife Conservation Adventure volunteer

Into the Wild: What was the favorite part of your trip?
I think because I'd never been out of Europe before I enjoyed socialising with the locals as I found it really interesting to see a completely different way of life. I also really enjoyed our trip into the more untouched areas as they were a real experience of tropical forests!
Into the Wild: Was it how you expected?
No, but then having not traveled before it was hard to have a good idea of what to expect. The camp was a lot more relaxed than I thought it might have been and a lot more remote but with less insects around than I had anticipated– but all of these were good surprises!
Into the Wild: What was an average day like?
Most days we got up around half past 7 to have breakfast and get ready for the day. Then there were morning and afternoon trips into the forest to check pitfalls and do active searches. This was separated by lunch, species presentations and learning bird calls. After rice and beans for dinner, the evenings were spent sat around relaxing and playing cards and most people were in bed by 9 as the early sunset made it feel much later.
Into the Wild: What was your favorite animal encounter?
It has to be the lemurs – we went on a night walk to study the behavior of the Mouse and Sportive lemurs and we were even lucky enough to see some Sportive lemurs in the trees around camp one night!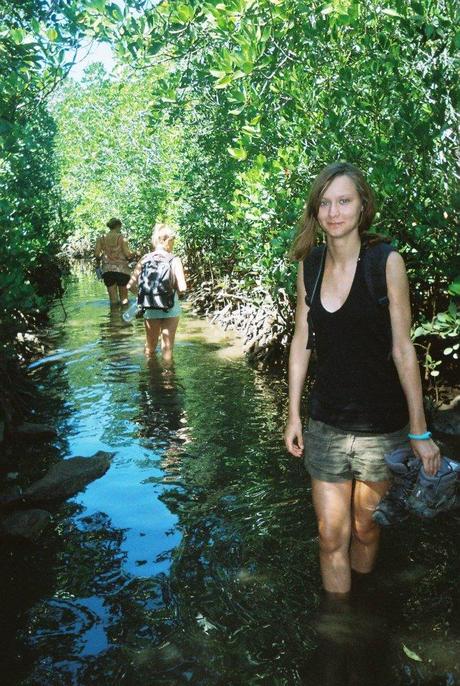 Image courtesy of Jenny Collins, Frontier Madagascar Wildlife Conservation Adventure volunteer

Into the Wild: How has your time on the project changed your thoughts or plans for the future?
It has inspired me to continue my involvement with Frontier and think about different ways in which I can combine my interests of journalism and wildlife conservation.
Into the Wild: Did you get along with the staff and other volunteers?
Yes, all of the staff were very welcoming and the other volunteers friendly. As in all parts of life there were people that I got on better with than others but you all get to know each other very quickly, especially living in such close quarters!
Into the Wild: How did you find camp life?
It didn't take long to settle in, I was actually surprised at how easily I found it to adapt to the basic living conditions. The food got a little repetitive after awhile though but this was easily solved by a trip in to town to get some things to spice up the rice and beans.
Into the Wild: What do you think was the most useful thing you packed?
I was very glad I chose to take a thick sleeping mat. It took up most of my backpack but it was very satisfying to have slept well when other people were complaining about an uncomfortable nights' sleep.
Into the Wild: What advice would you give to people going on this and similar projects?
Make sure you do your research into what you'll be doing and what your living conditions will be like so that you know what to expect. I think packing sensibly is also a good idea; my bags were so heavy and hard to carry so I was thankful to have help, but I might not have been so lucky.
Into the Wild: Describe your experience in three words
Interesting, unique, fun.
Into the Wild: Would you do something similar again?
Yes definitely, I'd love to go to as many places as I can to experience new cultures whilst also doing something useful with my time there! Next time I'd love to go somewhere I might get to see some bigger mammals!
Find out more about Frontier's conservation and teaching projects in Madagascar. Learn more about all Frontier's volunteering opportunities and internships.
Join the Frontier community online on Facebook /Frontier Official, tweet @FrontierGap, and Pinterest /FrontierGap.
See more from volunteers on YouTube and Flickr.