Hannah Findlay volunteered on Frontier's Madagascar Teaching project back at the beginning of the year and loved the experience so much she extended her project duration by three months. She talks to Into the Wild about what life was like on camp, what future volunteers should expect, and what lessons she taught.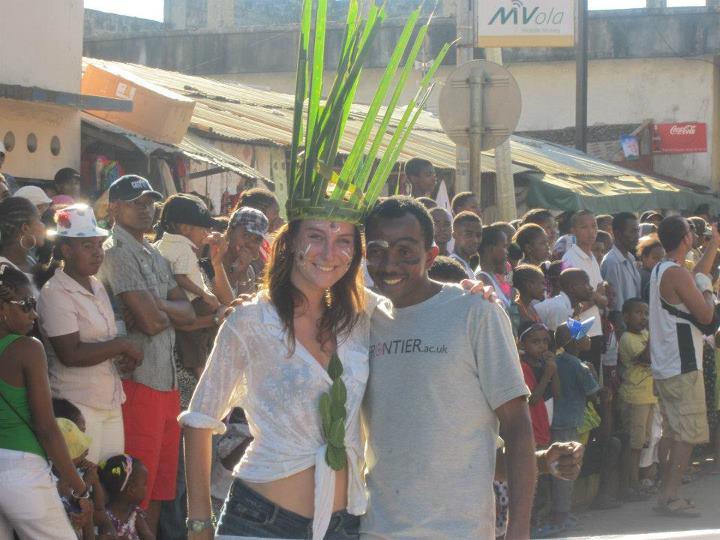 Image courtesy of Hannah Findlay, Frontier Madagascar Teaching volunteer
Into the Wild: Why did you choose the Madagascar Teaching Project?
Hannah Findlay: I chose the Madagascar Teaching Project because I wanted to travel somewhere unusual and I didn't know anyone who had previously gone to Madagascar. I had also heard so much about the wildlife that I thought it would be an amazing place to spend my gap year. I also really wanted to teach as I've always loved working with children and thought it would be really fun to get to know the children that were living in the same village.
Into the Wild: You choose to defer your university placement in order to volunteer abroad, what made you choose to do this?
Hannah Findlay: I managed to get a university placement a year early when I was seventeen. I decided that I was still too young to go off to uni and I had always wanted to travel at some point so I deferred my uni placement and worked for six months in order to save up to go to Madagascar.
Into the Wild: You already spoke good French, how much of an asset was this during the project and has your time in Madagascar helped your French improve?
Hannah Findlay: Before I went away I could speak A-level French but actually being in the country and having to communicate using the language improved my French so much. I gained a lot more confidence and it was really helpful in the classroom to be able to talk to the children in their own language too.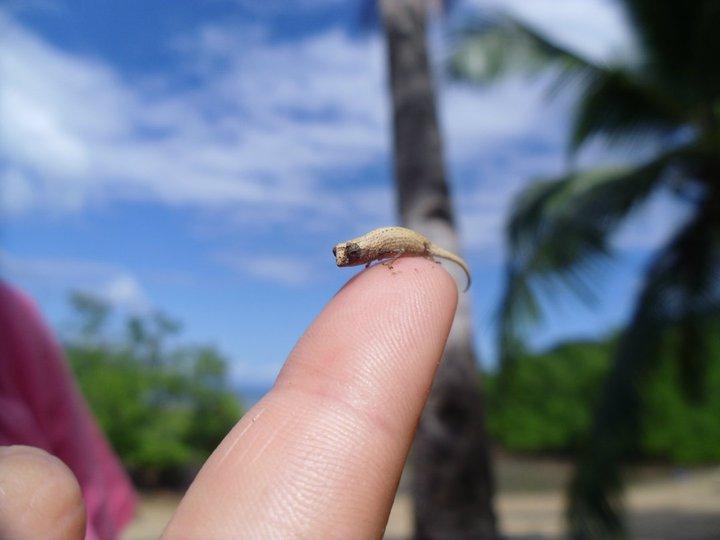 Image courtesy of Dave Underwood, Frontier Madagascar volunteer

Into the Wild: What was the best thing about teaching in a developing country? How did it differ from your work at your local primary school?
Hannah Findlay: The best thing about teaching in a developing country was how much the children wanted to learn. They were so enthusiastic and would come to lessons even if the schools were closed or their teacher hadn't turned up that day. It was really refreshing as I've taught in Primary schools in Britain and the British children take their education for granted so much more than the Malagasy kids.
Into the Wild: What subjects and activities did you teach? What was your favorite and what were the children's?
Hannah Findlay: The children didn't really have any set lessons or curriculum and I had very little experience with teaching so I just based their lessons on French lessons I'd had when I was at school. We covered topics like family relationships and ordering in a restaurant. I think my favorite topic we did was directions- we were learning how to ask questions like 'where is the hospital?' and then directing each other. The children loved a game we played with this where one of them was blindfolded and the other had to direct them out of the classroom using 'left, right and straight ahead.' They also loved playing duck duck goose at the end of the lessons- it's very surprising how fast the little ones can run!
Into the Wild: You've never traveled in a developing country before; how did you find the experience?
Hannah Findlay: Although I've never been to a developing country before I had prepared myself for a very simple life and was actually very surprised at some of the luxuries- like showers and Milka chocolate- that I found in the country. I'm a fairly relaxed person so I didn't find myself getting too worked up about being without any home comforts. Living with very little actually made me appreciate things so much more when I got back to the UK and realize that I don't really need that many material things.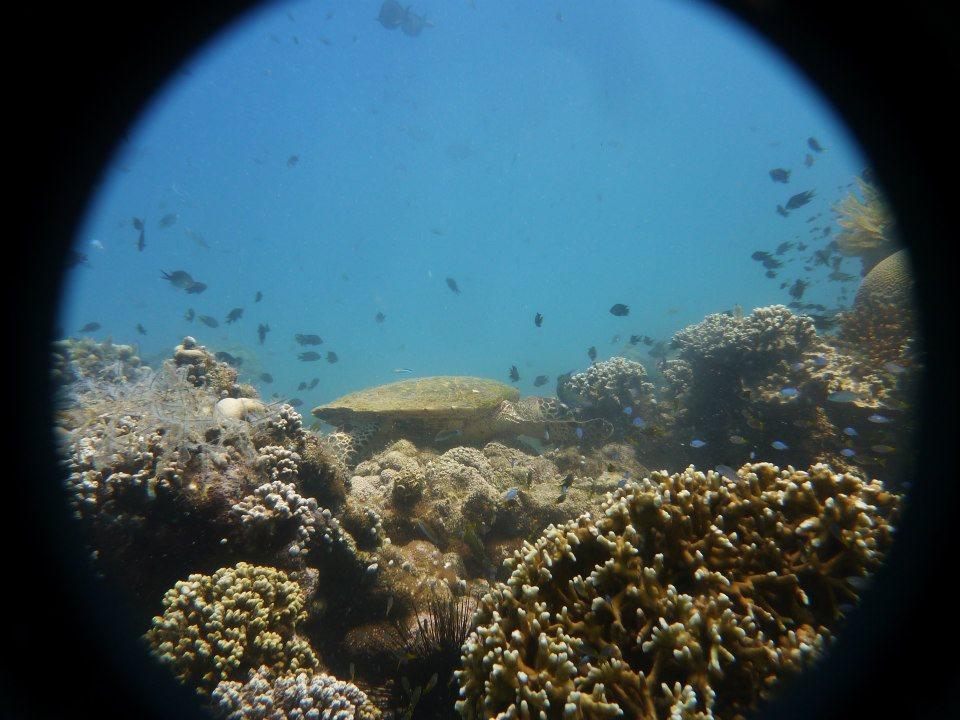 Image courtesy of Andrew Hamilton, Frontier Madagascar volunteer

Into the Wild: What was the wildlife like that you encountered in Madagascar?
Hannah Findlay: Even though I did the teaching project, I still managed to see so much wildlife. I went on regular treks into the forest with the other forest volunteers and saw wild lemurs and chameleons! I also was able to snorkel with the mariners and swam with a turtle which was one of the best experiences whilst I was out there.
Into the Wild: Do you have a favorite memory from the project?
Hannah Findlay: I have so many amazing memories from the project, mostly with all the other volunteers who made every day amazing fun. I think one of my best memories about the teaching was a wee boy in one of the primary schools in the village who came up to our translator and asked if he could have extra English lessons in his school holidays because he wanted to be just like him when he grew up. It really made me realize how us being there would affect these children in the long run and benefit their future careers.
Into the Wild: What was your accommodation on the project like?
Hannah Findlay: The accommodation when I was a volunteer was really good. We all slept in a big communal hut with a changing room. When there were a lot of volunteers so it could be a bit of a squeeze but I loved living among everyone and you get used to sleeping on a roll very quickly.
Into the Wild: What advice would you give others thinking of volunteering on this project?
Hannah Findlay: I'd say to anyone doing a similar project to not be nervous or worried beforehand as they will meet amazing volunteers and staff members when they're out there who can help them with anything. It can be very daunting going off to a developing country alone but once I was out there I didn't want to leave and loved it so much that I ended up extending my trip and staying on for an extra three months.
If you'd like to find out more about volunteering in Madagascar visit the Frontier website.
Join the Frontier community online with Facebook, Twitter, and Pinterest.