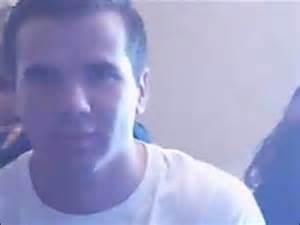 Stoddard
Tri-City Herald: A Pasco police officer will not face charges for fatally shooting a Spokane County man who pulled an Airsoft pistol following a foot chase in September.
Officer Tony Haworth feared for his life when the realistic-looking weapon was pointed in his direction, causing him to shoot Matthew L. Stoddard as he hid underneath a car, said Shawn Sant, Franklin County prosecutor. Haworth fired five shots at Stoddard, 25, with two bullets hitting the convicted felon in the face and head.
The decision to clear Haworth was announced Thursday at a press conference at the Franklin County courthouse. It was the fourth deadly shooting involving Tri-City law enforcement officers in 2014 and the second where the victim was armed with an Airsoft gun. Officers have been cleared in every case.
The announcement came after an independent investigation into the shooting by the Tri-City Special Investigative Unit, comprised of area law enforcement officers. Prosecutors reviewed the findings before making a final determination.
The Stoddard family disagrees with prosecutors' decision not to charge Haworth, saying the officer acted hastily and didn't give Stoddard time to surrender.
"Prosecutors told us the officer gave lawful commands," said Stan Stoddard, the victim's father. "My son didn't even have a chance to to get up and (Haworth) up and shoots my son out of the blue. I don't feel it's justified."
Stoddard was driving a stolen car about 2:45 a.m. Sept. 24 when an officer tried to pull him over for failing to stop at a light at Fourth Avenue and Clark Street, officials said. He led police on a short car chase and left the vehicle, along with a passenger, after hitting a curb near Fifth Avenue and Lewis Street.
Parts of the chase were caught on a dashboard camera in Haworth's patrol car. The actual shooting took place off-camera, though an exchange between the men and the five shots were picked up by a microphone.
Police searched for Stoddard for about 15 minutes until Haworth spotted him hiding underneath a parked vehicle near a mechanic shop at Sixth Avenue and Lewis Street, officials said. When Haworth shined a light at Stoddard, the officer noticed the Airsoft gun in Stoddard's hand.
Stoddard reportedly refused commands to show his hands and told Haworth "F— you. I'm going to kill myself," Sant said. Seconds later the fatal shots were fired from a .45-caliber Glock pistol.
"(Haworth) gave an additional command hoping he would get compliance," Sant said. "When that didn't occur, he had to shoot, fearing for his life."
Other officers heard Haworth give Stoddard commands to drop the suspected weapon and show his hands, Sant said. Officers saw the Airsoft gun either in Stoddard's hand or nearby, pointed in the direction of Haworth.
Toxicology reports showed Stoddard had methamphetamine and amphetamines in his system at the time of his death, Sant said. Police are still investigating how he got possession of the stolen car.
Stoddard died six months after serving his third term in a Washington prison. He was released from the Franklin County jail six days before the shooting. Stoddard was at the jail for allegedly possessing a stolen car, trespassing and a Department of Corrections warrant.
Stoddard had been staying with a friend in the Tri-Cities for a couple of months following his release, his father said. The day before Stoddard was killed, the state issued a new warrant for his arrest after he didn't show up for a community supervision meeting.
Stan Stoddard understands how Haworth thought the Airsoft gun Stoddard was carrying was a real weapon, he said. But he is having trouble coming to terms with why the officer had to shoot his son.
Stan Stoddard told the Herald his family has contacted a lawyer and will pursue a possible lawsuit against the Pasco Police Department.
Sant met with the Stoddard family on Wednesday and informed them of his decision. He said he sympathizes with them for their loss. "It's tragic. They lost a family member," Sant said. "I think they understand that the Matthew Stoddard that officer Haworth encountered on this night was not the Matthew Stoddard known by his (friends and family)."
DCG