Grand Prix Season Singapore that will run from September 16 to 25 will have parties, parties, and more parties! From the most exclusive A-list events to parties that will attract thousands of partygoers, Singapore will surely "live louder than life" for this year's grand prix season.
Party highlights include the exclusive Amber Lounge and Podium Lounge, Avalon at  Large presents Go!, Red Hot Racing Weekend @ St. James Power Station, and Worldwide Festival. Orchard Road will also be glammed up for the Rev Up @ Orchard 2011. Read more…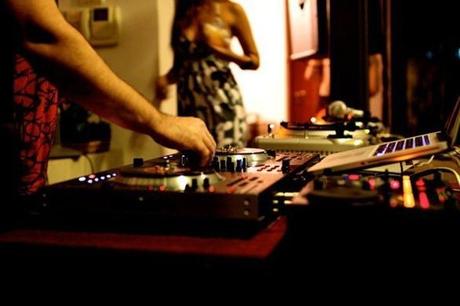 Amber Lounge
Founded by Sonia Irvine, sister of F1 Ferrari star Eddie Irvine, the Amber Lounge was started in the 2003 Monaco Grand Prix "to create a truly VIP nightlife experience that reflected the glamour and exclusivity of one of the most prestigious sporting events in the world." Since then, it has attracted F1 drivers, celebrities, VIPs, and regular race fans for a fun night out. As a matter of fact, former F1 champion Michael Schumacher has said that this is "the only place to celebrate after a Grand Prix".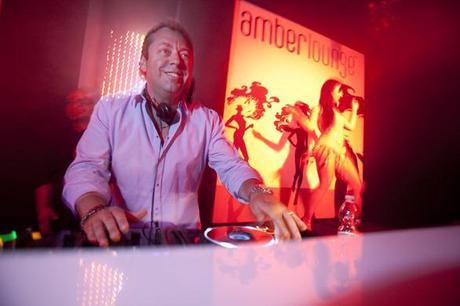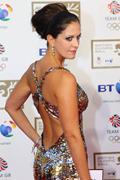 For the this year's Singapore Grand Prix, Amber Lounge will feature Frederick Lee on its Amber Lounge Fashion Show that aims to help the Special Olympics for 2011. Frederick Lee is one of Singapore's most sought after designers having been praised through several accolades in his 19 years in the fashion industry.
Spinning at this two night affair that has seen celebrities like Rupert Grint, Sir Richard Branson, and F1 champion Fernando Alonso are DJ Lora (left) and DJ Micky (above) for Saturday's Girls Night Out, and DJ JackE for Sunday's Grand Prix After Party. Amber Lounge will be on September 24 and 25 at the Temasek Reflection.
The Podium Lounge 2011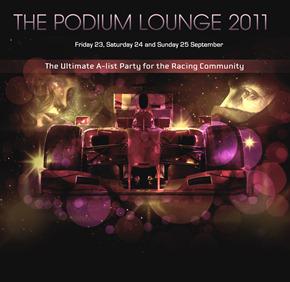 The Podium Lounge was a sold out A-List event in 2009 and 2010, as it was the choice Singapore Grand Prix after party for race drivers, celebrities, Asian royalty, ambassadors, models, and musicians.
Spinning at this three-night affair this year are international DJs hailing from Amsterdam, Mauritius, Istanbul, Florida and London. Meanwhile, representing the Philippines is DJ Surf of Boracay Island.
Highlights include auctions for the Children's Cancer Foundation, and showcases by Silvian Imberg, Yafriro, Aston Martin, Vertu, and G.H. Mumm. It will be held on September 23-25 at The Ritz-Carlton Millenia Singapore.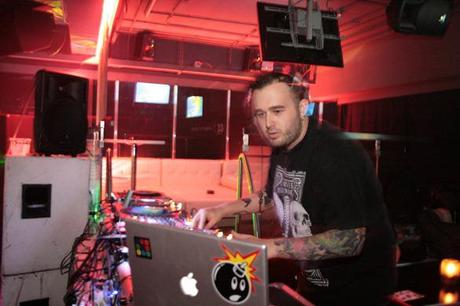 Avalon and Avalon at Large presents Go!
Known as an iconic club and a celebrity playground in Hollywood, Avalon was brought to Singapore by founder Steve Adelman to give the East a big nightlife experience that combines international DJs, top concert acts, and high profile events. With a total area of 17,000 square feet on two levels, Avalon is at the South Crystal Pavilion of the impressive Marina Bay Sands.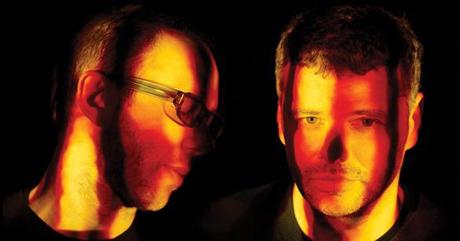 For the grand prix season weekend, Avalon has lined up big names for its events. On September 24 (Saturday), Kruder & Dorfmeister, Daddy G of Massive Attack, and Sandy Kleinenberg will be spinning. The following night, 80's icon Boy George (left) will spin and perform his hits with British Grammy-winning electronic music tandem The Chemical Brothers (above) and Marc Vedo. These big acts are only part of the exciting five-night lineup from September 21 to 25 that Avalon has prepared for Singapore's grand prix season.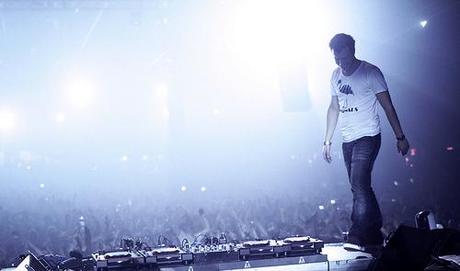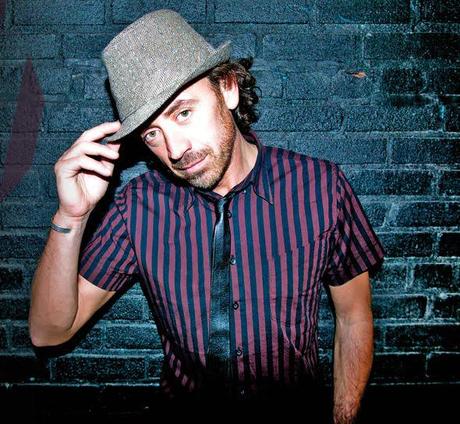 Avalon's celebration of the Grand Prix Season Singapore does not end there! What can be perhaps their biggest event is happening on Saturday, September 25. Avalon at Large presents Go! is a one-night fete that features the biggest names like the legendary Benny Benassi (right) who is responsible for the clubbing classic, Satisfaction. Performing with him  is the hotly in demand LMFAO (below), the duo that released currently charting Party Rock Anthem and the hit Shots. Popular celebrity, Ludacris, is also going to rap and party, while trance DJ Sander van Doorn (above) will be spinning at the event.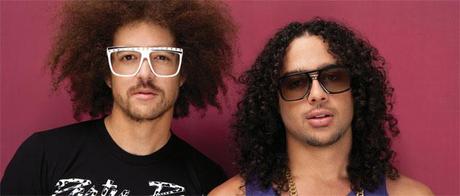 Red Hot Racing Weekend @ St. James Power Station
Located near the harbor front, the St. James Power Station is a 1927 building that used to be Singapore's first coal-fired power plant. Its building may be old, but it's keeping up with the times through its 12 different entertainment outlets. And of course, this grand prix season, St. James Power Station will be revved up for some high-octane entertainment!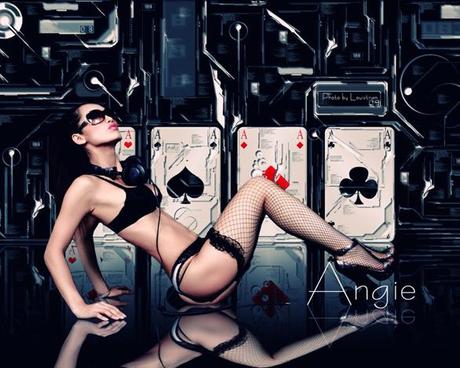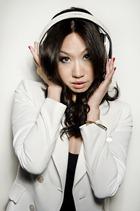 Come September 23 (Friday), there will be a fierce female DJ spin-off with guests DJ Angie Vu Ha (above) and DJ Jerryca Misty (left) at Powerhouse. On the night of September 24 (Saturday) is the popular F1 Supafly Saturday at Powerhouse, which is complete with F1 Red Cocktails and sultry pole dancers dressed in F1 racing attire. Lastly, September 25 (Sunday) is Dragonfly Ladies Night where all the ladies get five drinks free!
Aside from an F1 stock car replica that will be available for photo ops, there will also be exhilarating F1 car simulators,  where drivers who clock in the fastest times of the night will win F1 premiums. What's more is that at the Food Republic Beer Garden is a giant LED screen that will show the F1 races live on September 23-25.
Worldwide Festival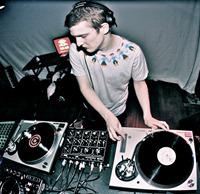 Worldwide Festival on its third year is going flag off Grand Prix Season Singapore with a three-night event across different venues on September 16-18, the weekend before the race. The global vibe will resonate across Singapore through a long lineup of international artists like Alice Russell, Pearson Sound, Brandon Brauer Frick (below), Mala, Floating Sounds (left), and a lot more!
Do catch the Worldwide Festival at Zouk and Velvet Underground on September 16 (Friday), Avalon on September 17 (Saturday), and Sentosa's Tanjong Beach Club on September 18 (Sunday).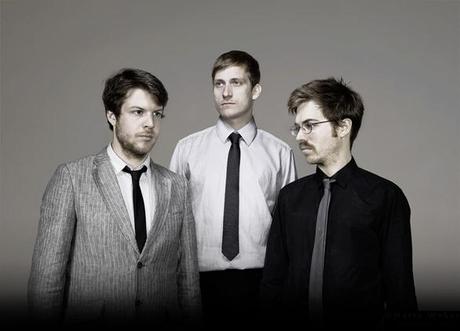 Rev Up @ Orchard Road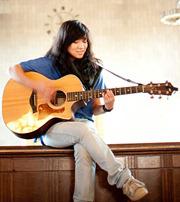 The already glamorous shopping district Orchard Road will be glammed up some more to gear up for Rev Up @ Orchard Road. The Orchard Road Business Association has set up a ten-night festival of fashion, music, and sound that includes nightly themed concerts and showcases of the latest autumn/winter collections that will be staged on a four-meter lofty stiletto! Plus, good news is all these are free!
On these nightly performances every 7:30PM on September 16-25 can you catch Singapore's home-grown talent like Nathan Hartono, Inch Chua (left), Ling Kai, Sixx (below), Sleeq, Gamma Rays, The Lost Hats, and many more.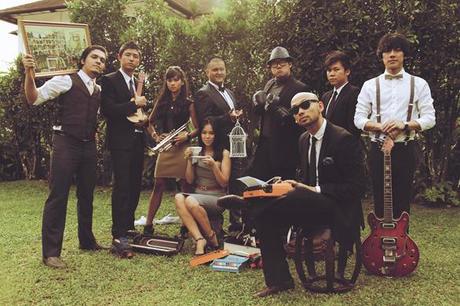 Elsewhere in Singapore
As I've mentioned, parties will be all over Singapore for the grand prix season! 1-Altitude, the highest entertainment venue in Singapore at 282 meters above sea level, will be hosting Japanese DJ Silva. Not to be outdone is Ku De Ta (below), a club lounge 200 meters above Marina Bay Sands that will feature Scarlett Etienne on the F1 weekend. Butter Factory, Insomnia, and Zouk will have their themed parties during the grand prix season as well.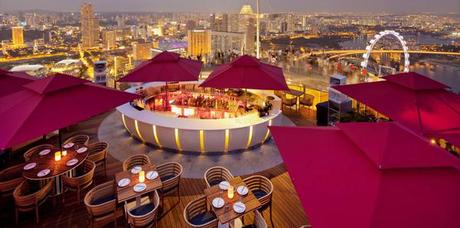 Obviously, people from around the globe will experience how loud and vibrant the Singapore nightlife scene really is especially during Grand Prix Season Singapore. Through Singapore Airlines, I am so ready to get high with the music, party hard, and live louder than life!
Wondering what a party's like or how glamorous a party could get during Singapore's grand prix season? Here's a video I saw from FashionTV: