It's another month, and time for part 2!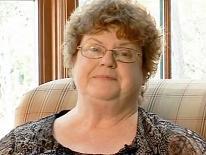 Gollancz Books shared the next 3 fan questions Charlaine Harris answered for her UK fans. Which she was kind enough to answer in video form. Unfortunately, none of them answer questions about the final book, "Dead Ever After" or reveal any juicy spoilers about our favorite couple. But maybe one of these questions you wondered about too?
Watch it below!
What are your thoughts? Feel free to share 'em below!