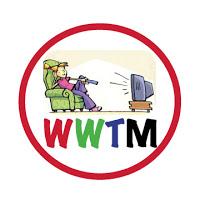 THE ANSWER TO TUESDAY'S TRIVIA QUESTION: The 3 boy bands that have performed in a Superbowl were: NSync, Boys 2 Men and New Kids on the Block
FIRST FIVES:  Bob Kaplan, Bobby Aguilera, Justin Jones, He Who Shall Not Be Named & Lillian Doremus
HONORABLE MENTION: Larry Price 
Bonus Trivia Question: STEM stands for Science, Technology, Engineering and Math


THE NUMBERS

 
Monday's Broadcast Top 5 The Bachelor-ABC 2.2/7.9
Superbowl's Greatest Commercials-CBS 2.1/10.7
Gotham-FOX 2.1/6.0
Celebrity Apprentice-NBC 1.8/6.3
Scorpion-CBS 1.4/8.5
Monday's Cable Top 5 


Love and Hip Hop-VH1 1.5/2.8




WWE-USA 1.4/4.1




Black Ink Crew-VH1 1.1/2.1




Street Outlaws-Discovery 1.0/2.5




Vanderpump Rules-Bravo .8/1.5


Monday's Top 5 Nielsen Twitter Ratings  WWE Monday Night-USA 162,000 Tweets
The Bachelor-ABC 101,000 Tweets
Love & Hip Hop-VH1 91,000 Tweets
Celebrity Apprentice-NBC 41,000 Tweets
Black Ink Crew-VH1 41,000 Tweets


THE SHOWS




Parks & Rec


It drives me crazy how good and how under appreciated  Parks & Rec is. The writing is brilliant. Every single line is so clever and smart. There were so many great lines and great scenes this week that it's hard to recap them all. The Perdples Court starring Perd Hapley who is not a judge killed me. Even Tom's Bisto's sign is hilarious. Check it out, I froze it on my TV.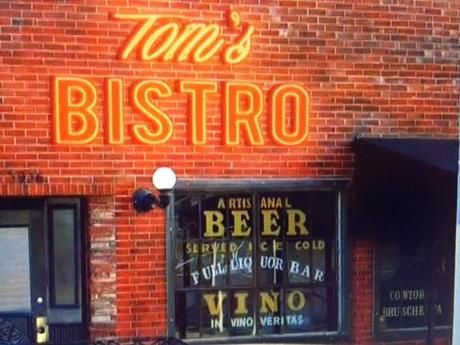 Now that Leslie and Ron have made up, they joined forces to fight Gryzzl (Google) and save JJ's Diner. They won both fights of course. No way can this show end on a bad note. Tom brough "Treat Yo Self" back to celebrate Donna's impending nuptial.This time though they fufilled their dream and treated themselves in Beverly Hills. April was finding interns and found one just like her. Before Tom left for Beverly Hills, he got Andy the rights to his Johnny Karate character and a raise. It's so hard to write about Parks because ever single scene has  so many layers to it. I was hoping that there would be a Ron Swanson spin off because every sentence that comes out of one of my favorite characters of all times mouth is amazing. So far, no Ron Swanson's Egg's and Bacon Hour has been announced on NBC's Fall Schedule.


Real Housewives of Beverly Hills


Hasn't Eileen watched any of the Real Housewives shows? If she had, she'd know that any time all of the women get together for a party or gathering of ANY kind there will be drama. Maybe she thought things would be different at her house. NOT! Brandi, Kyle and Kim got into it and Vince just hid in the garage like a p*ssy. Kim's in pain. Not sure why, but she was apparently on pain killers at the party and then went to the hospital. Nobody on the show went to visit her, so we're not sure at all what happened to her. Kim's been dealing with a lot. Planning a wedding, taking care of her ex who's battling Cancer and bringing her daughter to college. Sure she's busy and stressed, but the woman doesn't work! It's not like she has a deck due tomorrow or meeting at 8am to prep for. Lisa Vanderpump just got 2 more dogs which brings her grand total to 6. Poor Rocia, she's the one who's going to have deal with all that poop. Lisa's new dog Rumpy revealed his rocket on national TV. Lisa Rinna threw a jewelry party for all of her friends because they all need even more jewelry. I loved the cute T-Shirt she wore while getting ready that said "I told my therapist about you." Denise Richards showed up to the party to buy some baubles and we learned that Charlie Sheen and Lisa V. both had Bentley's stolen and driven off a cliff. Same Celebrity Bentley thief? Only in LA.  He needs HIS own reality show. Andy Cohen…get on that! Did we know that Yolanda had a son? Did we know he was cute and his name was Anwar? Where has he been? Did I forget about him?


Cougar Town


I'm ready to let Cougar Town go. Baby's been born, no weddings left to witness. Last night's episode was borderline stupid. Jules and Grayson kept trying to go out dinner  alone but were unsuccessful, Ellie was stuck talking in super annoying tweet speak, Travis and Laurie were just trying to find places to have sex and Andy was stuck in a Buzz Lightyear costume. Not sure what's tighter at this point, Courtney Cox's dresses or her face. I hate to say this, but pretty sure she's can no longer completely close her eyes. I'm not sure how many episodes are left, but like Glee, I'm just finishing this one up because of my finish what I start policy. 
Celebrity Apprentice
I'm not sure why Sig Hansen even signed up for Celebrity Apprentice. Don't get me wrong, I love the guy, I do. I'm a huge Deadliest Catch fan, but Sig didn't really come to compete. He's been silent all season then, a themed party on the Circle Line and he's the Project Manager because it's the first challenge involving a boat. The thing is, Sig doesn't do parties on boats, he catches crab. He thought Hooters chicks would be a good idea because sex sells. He was wrong. Personally, I think Geraldo should have been fired, but the guy is super annoying and freaky and good for the show so he's probably the LAST to go. He's screaming "Screw the Terrorists" to everyone. Oy Vey Geraldo! So Sig lost to Brandi who, as she put it, is a professional party goer so she knows how to throw a party. She won, buh bye Sig. Gotta admit Brandi kicks ass on Celeb Apprentice. Very different Brandi than the one we see on RHOBH. The second challenge was all about TRUMP. The Donald has an amazing ability to use as many superlatives as possible, but when he's talking about a Trump property, he dials it up to 11. Everything is the best, the biggest, the most luxurious in all the world and Ian Ziering played right into his hands with the Trump Doral interactive experience thing. Ian had a guy on call that could make the word TRUMP out of marigolds in a day. Impressive. Kate Gosselin and her team went to the boardroom. Vivica and Kenya's bickering makes for great TV so Donald sent Kate packing. Geraldo was unscathed once again. Amazing. Best line of the night was when Kenya was trying so save her skin and called The Trumps "The First Family of America." She's still climbing out of Donald's butt from that one.


THE OTHER STUFF


-Superbowl ads are starting to leak out. I haven't seen any really good ones yet. Here's a link to a bunch if you're interested. If you use the "watch-um-in-advance" strategy,  you can go the bathroom,  kitchen or bar during the game whenever you need to. http://www.thewrap.com/13-super-bowl-xlix-ads-watch-this-years-buzziest-commercials-video/


-Katie Holmes, aka Joey Dawson, aka the former Mrs. Tom Cruise, will be joining Ray Donovan for a guest starring role in Season 3. You'll have to tell me how she is, I still can't bring myself to watch that one. 

- For all of you Oscar nuts, TCM network launches its annual tribute to the Oscars with their 31 Days of Oscar. Here's the schedule: http://435916626.r.cdn77.net/schedule.pdf




-Not sure why HBO is renewing Togetherness for a second season, but they are. I thought the show sucked. Any of you guys agree?


Wednesday's Trivia Question: Who will be singing the National Anthem at the Superbowl on Sunday?

WWTM-Kristy

Like me on Facebook at Watching Way Too Much Follow me on Twitter at

[email protected] http://watchingwaytoomuch.com

[email protected]