I am not going to lie but I kinda, sorta had a Carrie Bradshaw moment in the first picture. The voluminous skirt ( thanks to the wind, the dress ain't that poofy IRL), the beret, the Valentinos- ahhh, I felt oh-so-fancy. 
I won't lie but the dress was way harder to style than I originally thought. Partly because I was in-between sizes and partly cuz the weather has been so capricious- the calendar says fall but the weather says summer. Anyways, the dress is beautiful but the sizing for me was an issue. I ordered both a small and a medium. The small fitted me around the waist but the bust was a bit snug and medium fit me around the bust but the overall body hung loose. After a couple trail sessions of both the sizes I decided to keep the Medium. Reason, it would be much easier to take it in around the waist that hangs loose, than trying to work around the bust.  
My first look is more Parisian. The beret, the flared skirt, the snazzy heels and the elegant dress all add to the Parisian vibe. The dress has such vibrant colors that any color would pair with it. The yellow was definitely a pop, but if you know me well, you would know how much I love bolder colors.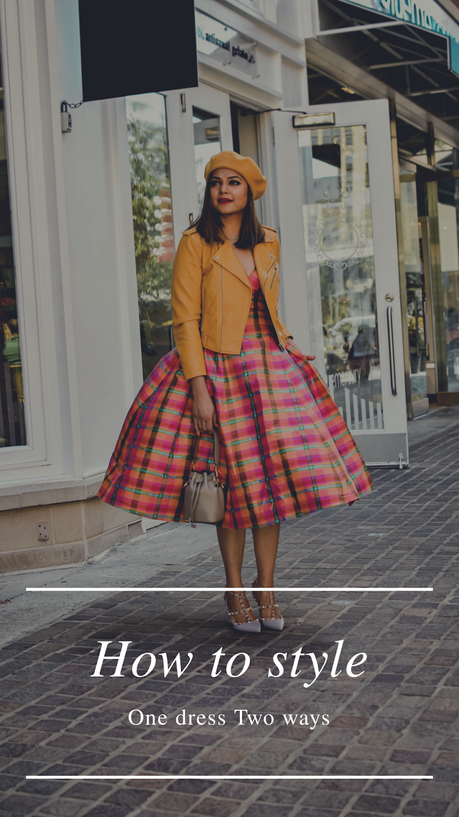 Look 1: IZAAC MIZRAHI x TARGET dress  ( buy same ) // ZARA yellow leather jacket //  FENDI bag // VALENTINO rockstud heels ( buy same )  // H&M beret  Look 2: IZAAC MIZRAHI x TARGET dress // URBAN OUTFITTERS purple snakeskin trench ( buy same ) // SAM EDELMAN pink sandals // GUCCI bag 


JavaScript is currently disabled in this browser. Reactivate it to view this content.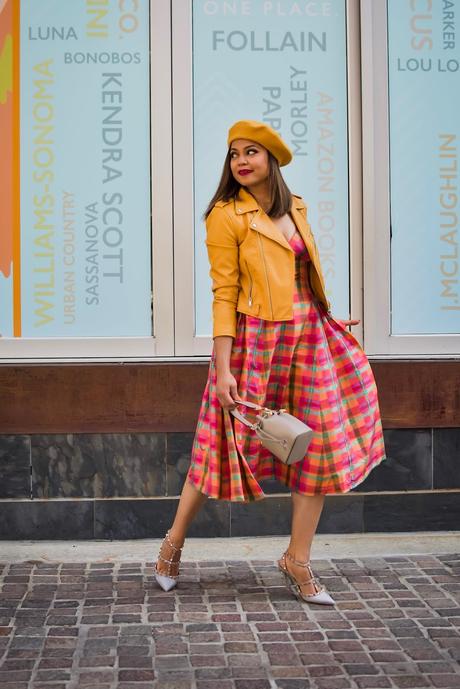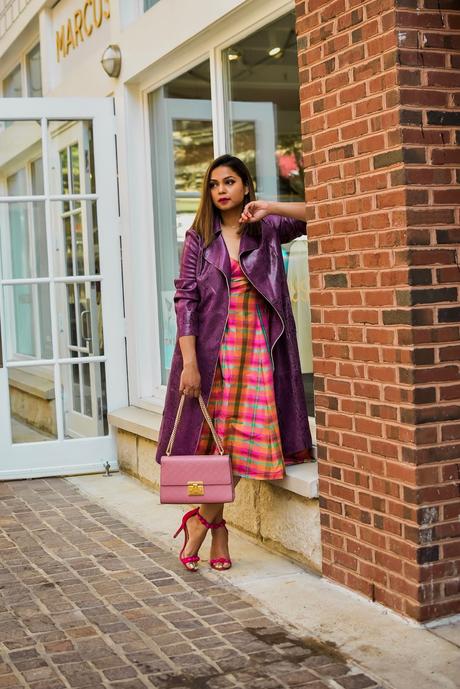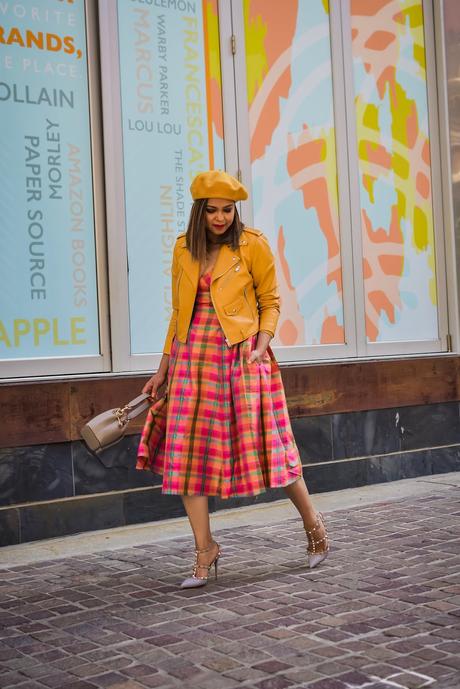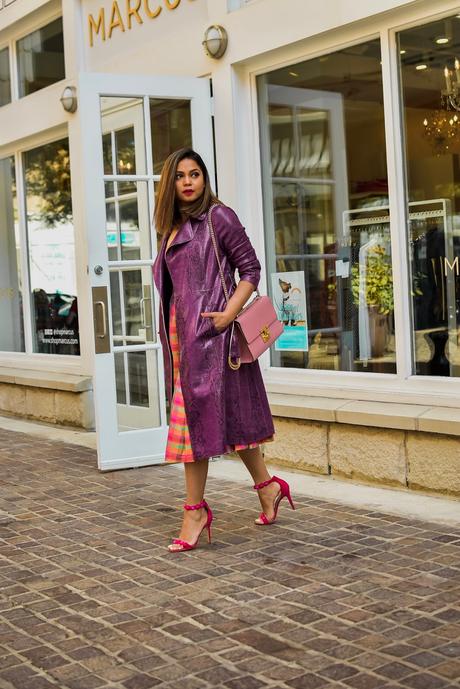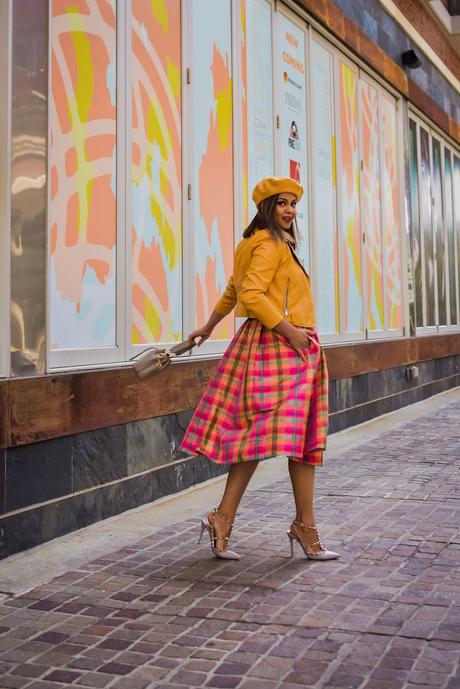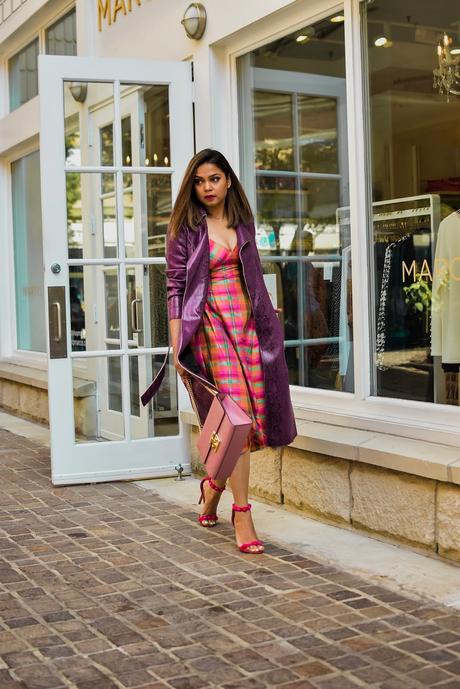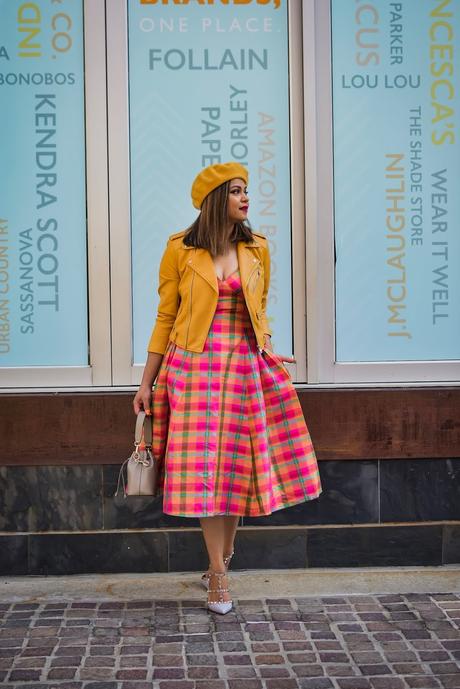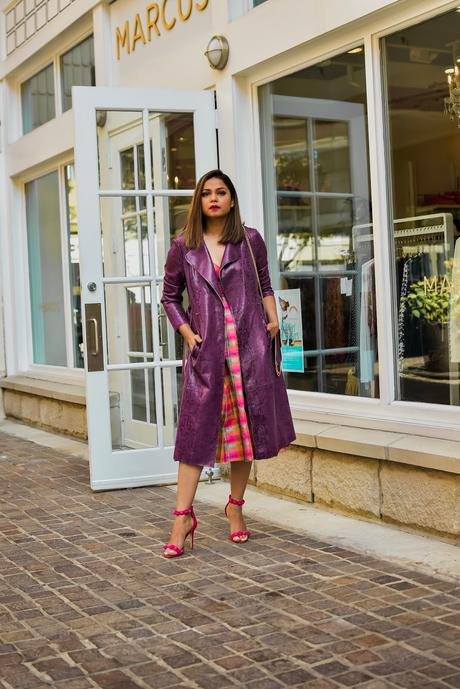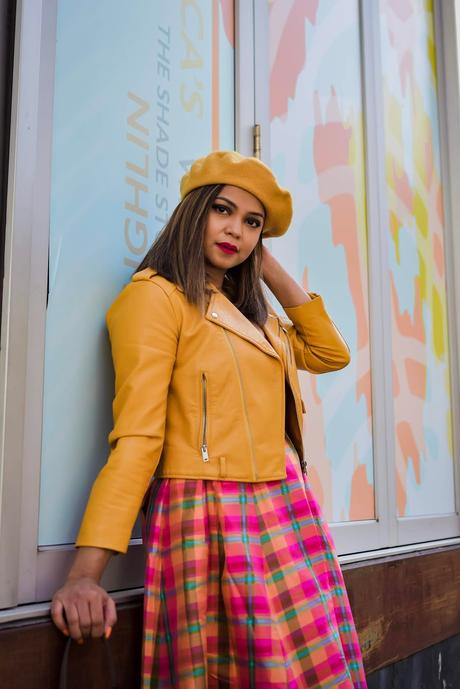 The second outfit was more candy-inspired. I recently ordered this snakeskin leather trench and when I received the dress, I knew that the two pieces together would make an outstanding pairing. I was going for a more monochromatic look with shades of pink and purples and I think I faired well playing up all the pinks and purples. 
Which look is your favorite? How else would you style that dress if it was in your closet? 
Congratulations to Chery of Cheryl Shops, she is the featured blogger of the week.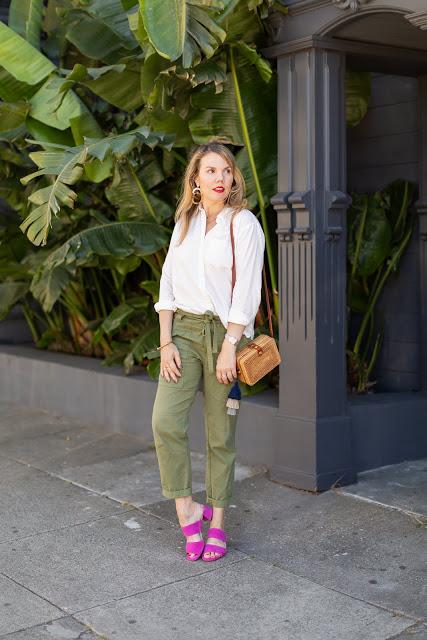 Now it is your turn to share your favorite looks. You are invited to the Inlinkz link party!
Click here to enter