Lots of good! That's the best way I can describe the last few weeks! Yeah, there are some bad, sad, & down right crap things mixed in there but the good far out weighs all! I mean really, life if like a box of chocolates; You never know what you're going to get!
Unless you choose your own selection of chocolates and use the clear descriptions on the packaging along with helpful photographs of each individual type so you don't get confused.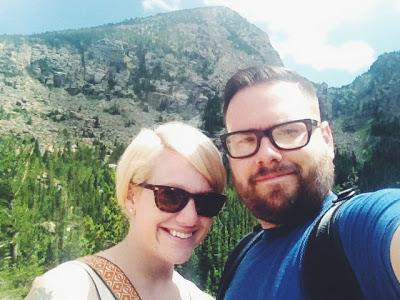 In CO hiking in the RMNP
Anyway, I'm a firm believer in the age old solid parenting that my mom & dad subscribed to: "Every once in a while, drop those brats off & head out of town without them!" Okay, Okay, so that sounds a little harsh but you don't know what it's like here! The get up at 7AM, eat, fight with each other, ask me 374 questions
(362 of those questions are asking for a snack or juice),
play games/watch some TV, fight over previous mentioned games/TV, get so exhausted from fighting they need a snack, repeat, repeat, repeat!!! AAAHHHH! Has school started yet? We enroll on Monday... I can do this!
We try to do a lot with the kids that they are into. Swimming, games, museums, & movies are all summer filling awesomeness. BUUUTTT at least once a summer (probably less) mom & dad have to get away to save their sanity! Our 5 year wedding anniversary was just a few weeks ago so I decided to book us a trip to Estes Park, CO. A great condo right on Fall River & a trip into the Rock Mountain National Park for day hikes. Samantha was surprised, excited, & I think pretty happy with it all! She had never been west of Oklahoma & had never seen real mountains so I was super happy I could share my love of Colorado with her finally. It was amazing to say the least! I realized about half way up the mountain that I'm freakin' 31!! So, before we go again
(I really want to take her to the top of Mt. Wheeler & Mt. Walter in NM)
I MUST...how you say...not be so fat!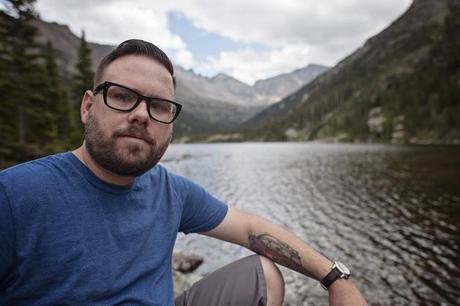 At Mills Lake in the Rock Mountain National Park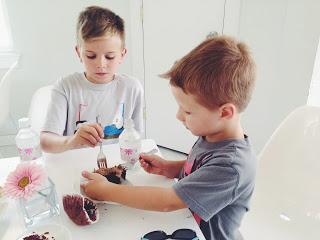 Stopped Off @ Sarah Sarah Cupcakes for a break
Since we have been back we managed to get all our back to school shopping done. I'm not near as crazy nervous about school starting this year because, though its super depressing he is going into the 5th grade, I know the school is looking out for us & I know the principal is really on our side! Next year I don't even want to think about because I'll probably be a puddle of dad stress! I'm not ready for the change to middle school so I'm just going to pretend like that's not on the horizon & enjoy this year of relatively low stress.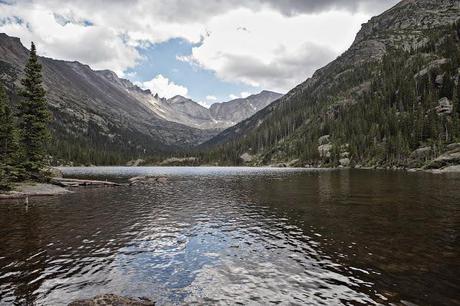 Mills Lake - Just amazing!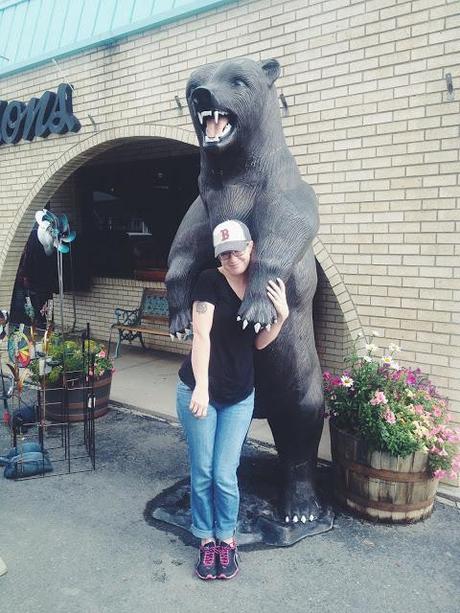 She attracts bears...BEARS!!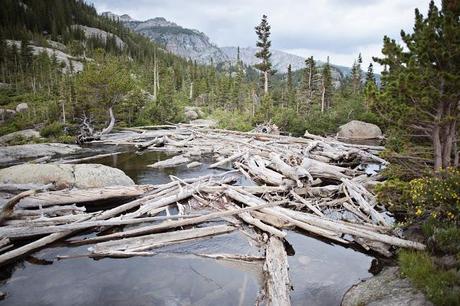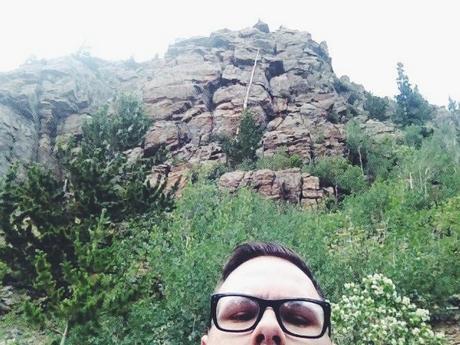 Why don't girls take Dilbert style selfies?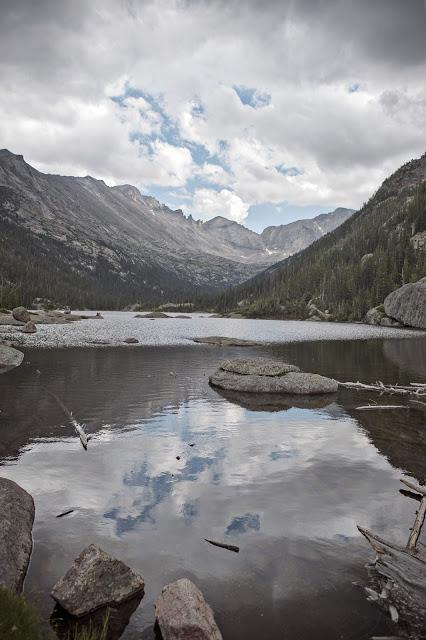 Moments like this put everything in perspective!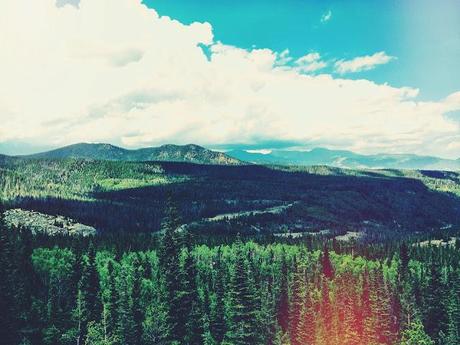 Sitting on a cliff, overlooking all this I decided to snap a pic with my iphone instead of the big camera. Somehow I had cell service!?! So odd! uh...yeah I called my mom...