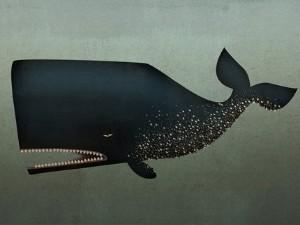 world-carrying space-whale?
PIT or Parasitic Interstellar Travel
I suspect (though I have no proof) that there are VAST intergalactic entities/organisms/lifeforms grazing on space, large as galactic clusters, physical anomalies that allow
small stuff like us
to 'hitch a ride through space on the back of them'.
You might want to call it 'extra dimensions' but you don't necessarily have to, it's just
A VERY BIG THING
that could carry something very small on its moving surface. A turtle in a gulf stream. A barnacle on a whale. A hand passing some tiny thing to its other hand across the galactic divide.
In the same way that a tick hitches a ride on the flank of a wildebeest, covering far more distance as a PARASITE than it ever could crawling through the enormous stalks of the grass lands. No time dilation. No acc'n dec'n math erors. Just a simple hand-over. An itch scratched. Now, how to find them? What signatures do we have of their existence? Is there a 'space gulf stream' along which these creatures/entities travel?