It's surprising the paper cuttings created by Craig Tinsky aren't paintings, silkscreen images, or even photographs due to his unique half-tone technique.
 
Craig has been a papercut artist for about fifteen years, is self-taught, and works simply with paper, #11 surgical scalpel blades, and a bit of glue to hold layers of paper in place. Oh, and of course a great deal of patience!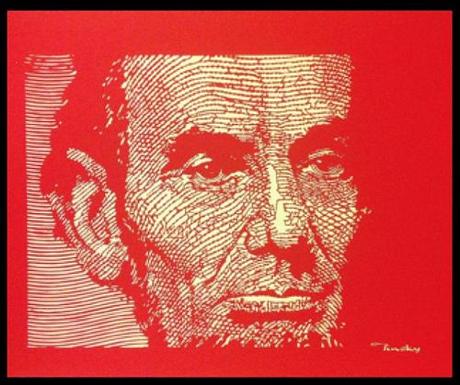 He began paper cutting when a friend became the first of his peers to get married. Craig offered to make the couple's ketubah despite having never made one before. He learned that papercut ketubot are a Jewish tradition, so took on the task... thus his interest in the medium was ignited.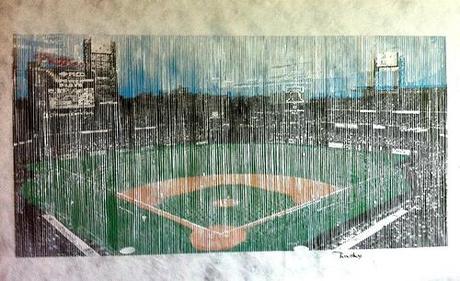 If you take a moment to explore Craig's website, you'll notice that his geometric art pieces often feature circles. I asked him how he manages make such perfectly round cuts by hand. Craig replied that he finds no particular shape too difficult to cut, and also that bigger allows more freedom and is easier than smaller.
This very short video helps to show the full effect of Craig's remarkable papercuts.

His work is on display at the Goldman Art Gallery of the Greater Washington JCC in Rockville, Maryland through November 18.