Kashmira Jhaveri of Ant Design Gifts is a graphic designer who creates stylish paper cut wall art. She's able to make all sorts of magic with favorite phrases or quotes.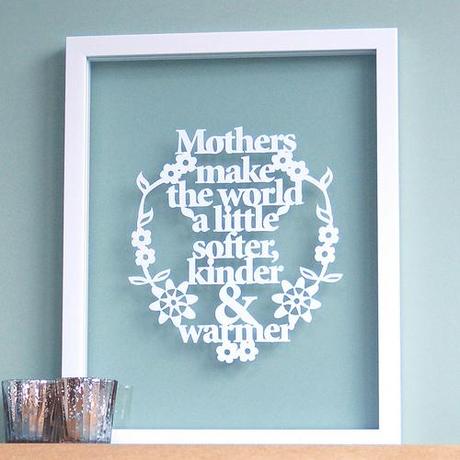 I love the way Kashmira displays her work in floating frames that look fresh and modern. Perhaps best of all, the frames don't steal any thunder from the simply designed paper cuts.
Are you or your mom into Zumba? Mother's Day is coming up!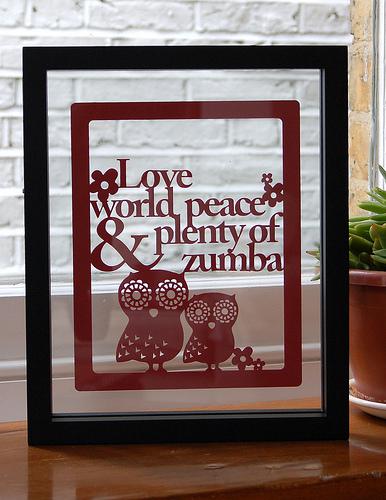 I can't imagine new parents anywhere who wouldn't appreciate a sweet, personalized paper cut that announces their baby's name and birth date.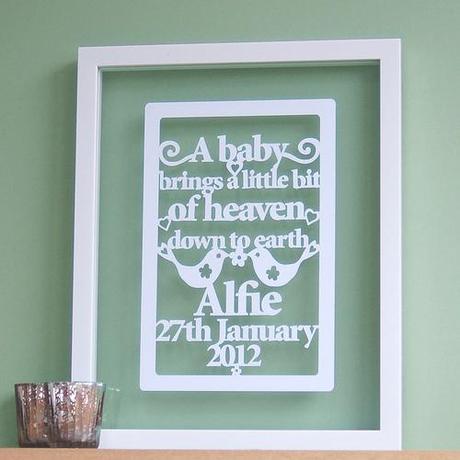 I asked Kashmira how she makes her paper cuttings. "I create all of the designs on my beloved imac which is hooked up to my other beloved machine that cuts what I ask it to. I then finish the design by hand to clean up any imperfections."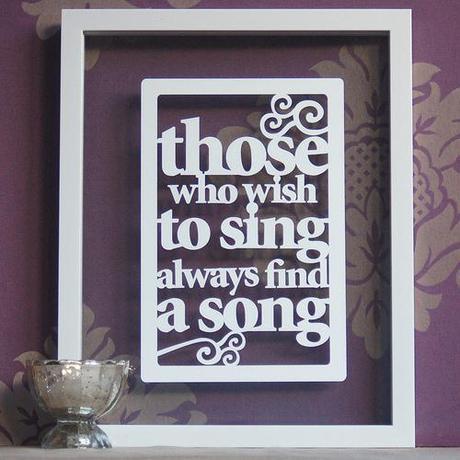 I was also curious about the name of her company and Etsy shop,
Ant Design Gifts
. Kashmira replied there was no special meaning really, but perhaps some practical logic behind it. She wanted the business to start with an 'A' so it would feature at the top of any alphabetic listing, and also liked the idea of a short, memorable word. The word
ant
came to mind because they are from nature, hard-working, and organized - traits that Kashmira admires.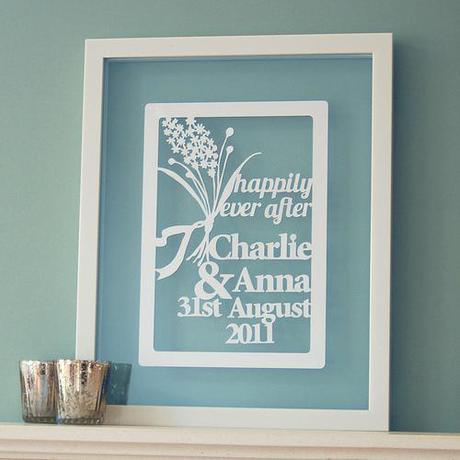 I really enjoy her
blog
where not only will you see the latest designs, but also be treated to excursions around London where she lives.
By the way, if you've been trying to Pin from my posts, but have been frustrated lately, I'm happy to say Flickr has worked out the glitch. Pin away!