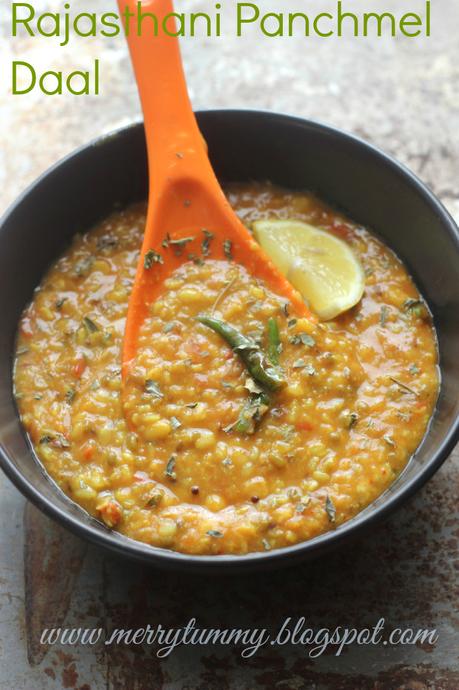 There is always one man who will never hurt a woman and that is her dad, her father, her papa. A daughters first love is her father and I truly stand by this. I love my dad, he is my lifeline, I don't know what would I do without him. Even though we speak daily, I miss having morning tea with him, discussing about horoscopes in the newspaper. Telling him this that, having lunch together and then seeing him again for dinner. I don't need any special day to thank him, but since its father's day, I decided to dedicate this post to him. 

Check out last year fathers day post- Kache/ Raw/ Green Tomato Chutney :)
My father is the one who holds me when I cry, scolds me when I am wrong, shines with pride when I succeed and have faith in me when I fall. He was a strict dad while we (me and brother) were growing up and we were really sacred of doing or telling something stupid in front of him. He never scolded us for bad results in exams or failing but he had his own rules like speak to everyone politely, don't watch senseless Indian soaps (we were allowed to see KBC), don't go outside home after 8 pm alone. He is the one who believes in society, social norms, god, and religion but is still cool. This I guess it is mostly the behavior of an Indian dad :)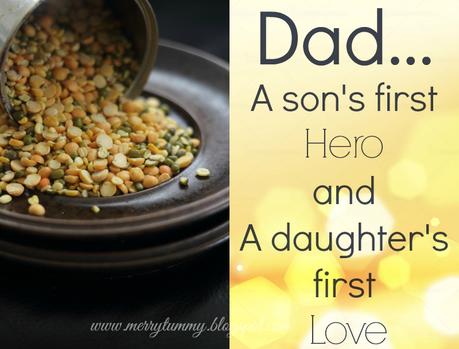 Back then if my dad came to know that I take alcohol he would have been very angry and disappointed but now he is like a friend to me. I don't hide things from him; I just know he will understand. Last year on my trip to India I had shared the drink with the three most important guys in my life-papa, bro and my husband; I still don't believe I sipped alcohol in front of papa. But that's about my papa he knows how to mold himself and understand his kids when time is right :) Simple living, high thinking :)
I am so unlike papa in terms of food choices, what he likes the best, I dislike the most. I am more like maa :) So growing up I never really liked the combination of daal roti (lentils and Indian flat bread or chapati) I was more daal chawal (lentils and rice) kind of a girl. Any daal in any form, just give him roti and he would be the happiest person on earth. Me and mom loved daal but just with rice. But something happened; I got married to a daal roti person, just like papa-huge sucker of daal roti combination.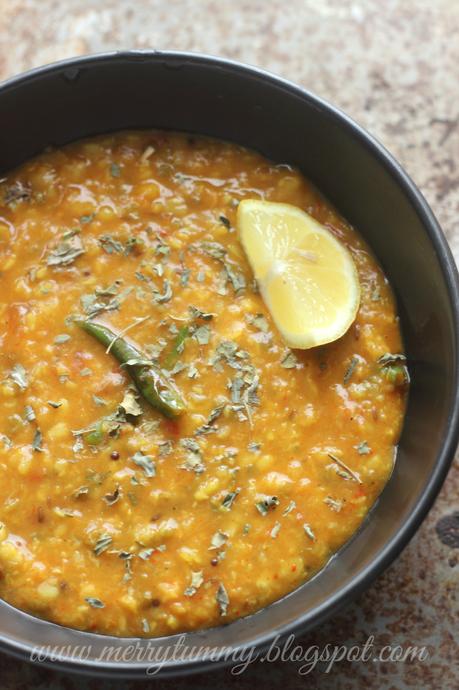 So every time we visit my home in India, my mom makes different kinds of daal for my husband and papa. This time she made Panchmel Daal or Panchpuran Daal or Panchtatra Daal which is the combination of five kinds of lentils. There is a Punjabi way to make it where you add lots of ghee and garlic but maa made it in authentic rajasthani style, a marwadi way. This daal is usually paired with baati (Rajasthani dish) and churma. 
To make the best panchmel daal you need:
To soak the lentils for atleast half an hour.

Pressure cook for 2 whistles. Grains must be visible, over mushy daal is not authentic marwadi daal.

Mix of 5 lentils which is bengal gram dal (chana dal), black gram (urad dal),yellow gram dal (moong dal), green gram dal (moong chilka dal) pigeon peas spilt and skinned (arhar, tuvar, toor, tuar dal). But even white urad daal, red masoor dal or moth beans work fine.

5 whole spices- red chilli (sukhi lal mirch), bay leaf (tej patta), cumin seeds (jeera), fennel seeds (saunf) and mustard seeds (rai).

Ginger is must but garlic isn't. You can garlic too, but it is not must.

And ghee, a good quality Indian ghee (clarified butter).
 This is a simple dal but the flavor values are truly amazing. You need basic indian spices and little time to cook this dal, cook slowly to have creamy and thick dal. I like to have with jeera rice and it is roti (as you know now) for Mr. Husband.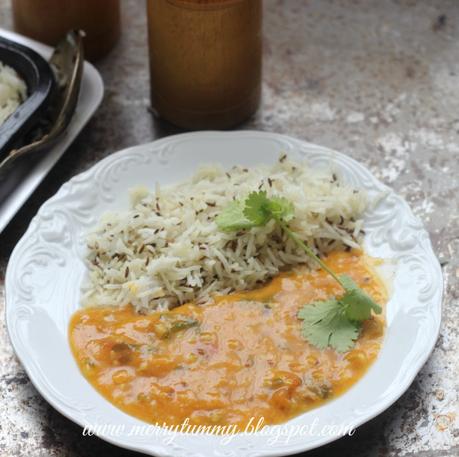 Author: Shweta AgrawalServes: 3-4Cusine: Indian: Rajasthani: MarwadiIngredients:2 cups of dal. Mix of equal quantities of:bengal gram dal (chana dal), black gram (urad dal),yellow gram dal (moong dal), green gram dal (moong chilka dal) pigeon peas spilt and skinned (arhar, tuvar, toor, tuar dal).4 cups of water2 whole red chilli1 bay leaf/tej pata1 teaspoon cumin seeds/jeera1/2 teaspoon fennel seeds/saunf1/2 teaspoon mustard seeds/rai1 teaspoon ginger minced or grated
2 green chillies slitted
1/2 teaspoon turmeric powder/haldi
1/4 teaspoon red chilli powder
1/4 teaspoon garam massala
1/4 teaspoon aesofetida/hing
3 tablespoons ghee
1 tomato finely chopped
1 teaspoon lemon juice
2 tablespoons chopped coriander leaves
1/2 teaspoon kasturi methi to garnish (optional)
Method:
Wash all the lentils. Soak in water for 40 minutes. After 40 minutes drain the water.
In a pressure cook add 4 cups of water, washed lentils, turmeric powder and little salt. Cook for 2 whistles.
In a wok or kadai heat 2 tablespoons ghee. When ghee gets hot add cumin, mustard seeds, fennel seeds and bay leaf. Break whole red chillies and add it too.
Add aseofetida, green chillies and minced ginger. Cook for 30 seconds.
Add chopped tomato. Mix in turmeric powder, garam massala, red chilli powder and salt. Cook covered for 1 minute or till tomato turn soft and mushy and you see oil appear on the edges.
Add pressure cooked lentils. Add lemon juice. Check salt. Cook covered on slow heat for 10-15 minutes. 
Just before serving add remaining 
1 tablespoon of ghee.
Garnish with chopped coriander leaves and kasturi methi.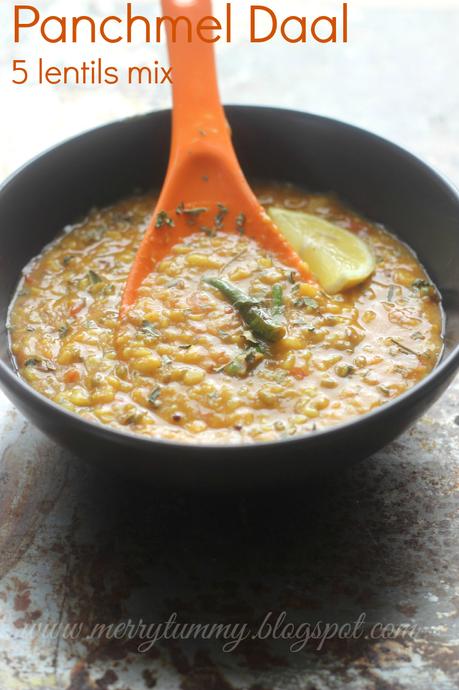 Notes:You can use other lentils as well, like white urad daal or red lentils.If you don't like ghee, feel free to use oil. You can decrease the amount of ghee if you are a weight conscious person ;)You can boil lentils in open pan as well, it will take more time. Pressure Cooker saves time and it is really worth investing in a good cooker if you like to cook Indian dishes.
Kasturi methi (dried fenugreek leaves) is easily available in any Indian grocery store. I used 
MDH one.
Serving suggestions:Serve with plain basmati rice, jeera rice or any indian bread.Serve as a side with dry indian curries like gobi matar, gajar matar or bhindi pyaz.Pair with bread sticks or bread and serve like a soup.It will be a great combination if served with rajasthani baati.Make a complete marwadi thali. Serve along marwadi aloo pyaz ki subji, marwadi lehsun chutney and bajre ka rotla.