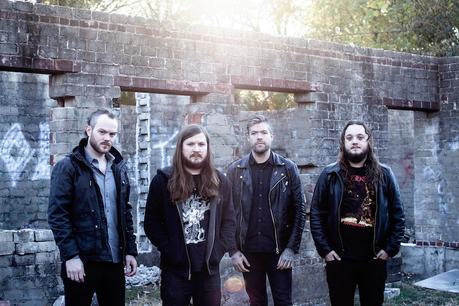 "Delicate leads shimmer and spark; ornate guitars unfurl majestically, like a medieval tapestry." - Pitchfork
"…Pallbearer's stepped up its composition game, with dexterous contrapuntal interplay between the guitars and bass. Heartless is going to be something special, y'all." - NPR
"...more aggressive and immediate than Pallbearer's previous work. The band moves out of the shadows of mythology and toward an earth riddled with new problems, broken defenses and evaporating futures. The music follows, with hooks that seem sharper and choruses that demand more attention." - Rolling Stone
Pallbearer's colossal third album Heartless will be released on March 24th and last night, the band unveiled the album's opener "I Saw The End" on BBC's Radio 1 Rock Show with Daniel P. Carter.Today, you can check out a music video for the track, which was directed by Zev Deans / Panorama Programming (Lamb of God, Chelsea Wolfe, Ghost), here on YouTube.
The band commented, "Both song and video present a telescopic view on an eternity of corruption. The path of greed leads to misery. When higher awareness allowed us to claw our way out of the mud, we found new ways to exploit one another, abusing the gift that could bring us to new heights. In the end, we pay for our selfishness. Join us for this elegy for what might have been."
"I Saw The End" is an indicator of an album grander in scope than anything Pallbearer has released prior, showcasing a natural progression that melds higher technicality and more ambitious structures with their most immediate hooks to date.

  

On Heartless, Pallbearer offer a complex sonic architecture that weaves together the spacious exploratory elements of classic prog, the raw anthemics of 90's alt-rock, and stretches of black-lit proto-metal. Lyrics about mortality, life, and love are set to sharp melodies and pristine three-part harmonies. Vocalist and guitarist Brett Campbell has always been a strong, assured singer, and on Heartless, his work is especially stunning.By fusing their widest musical palette to date, Pallbearer make the kind of heavy rock that will appeal to diehards, but could also find the group crossing over into newer territories and fanbases. After having helped revitalize doom metal, it almost feels like they've gone and set their sights on rock and roll itself. Which doesn't seem at all impossible on the back of a record like Heartless.
See Pallbearer on tour later this month with support from Marissa Nadler and Kayo Dot (dates listed below, with an additional show announced in June with Baroness) and look for Heartless to be released March 24th from Profound Lore in North America (in Europe from Nuclear Blast Entertainment).Heartless is available for pre-order

here

.
PALLBEARER, ON TOUR: March 22Little Rock, AR @ Revolution Music Room March 23Nashville, TN @ The End * March 25Brooklyn, NY @ Music Hall of Williamsburg * March 28Cleveland, OH @ Grog Shop * March 29Grand Rapids, MI @ Pyramid Scheme * March 31Chicago, IL @ Thalia Hall * June 2Philadelphia, PA @ Union Transfer
* w/ Marissa Nadler, Kayo Dot * w/ Baroness, Nothing
Pallbearer is: Brett Campbell - guitar, vocals Devin Holt - guitar, vocals Mark Lierly - drums Joseph D. Rowland - bass, vocals
Heartless, track listing: 1.I Saw the End 2.

Thorns

3.Lie of Survival 4.Dancing in Madness 5.Cruel Road 6.Heartless 7.A Plea for Understanding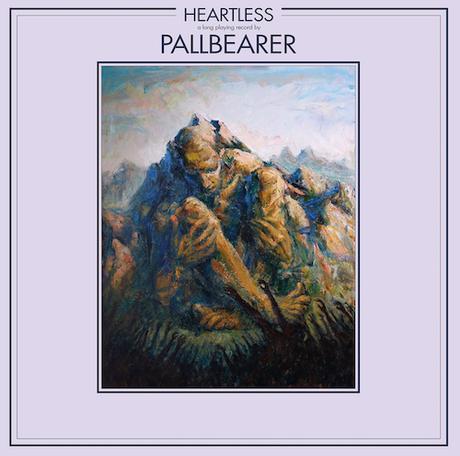 Top photo by: Diana Lee Zadlo.