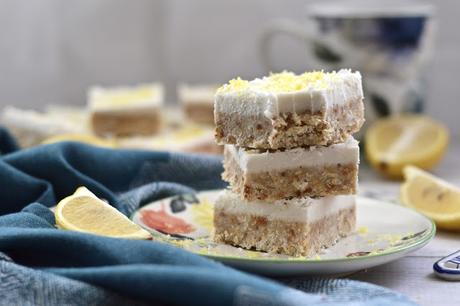 Paleo Lemon and Coconut Cheesecake Bars. Don't those sound amazing? Well that's what were eating this week friends. 
Now, you may be thinking: "cheese isn't paleo!" And you are correct. But don't worry, these bars don't actually contain any dairy. But when I shared them with friends (my non-paleo friends I should add) they all loved them and said they reminded them of cheesecake, so hence the name.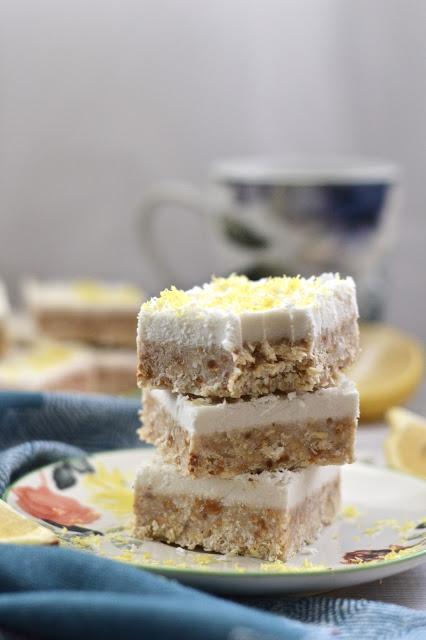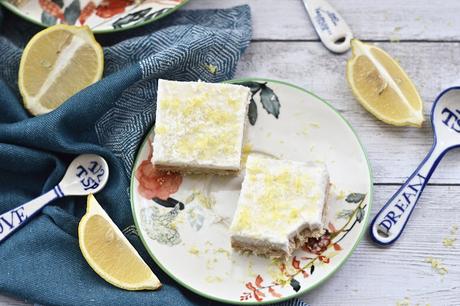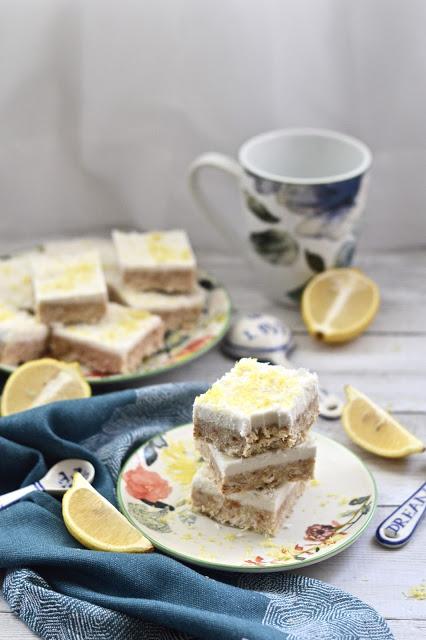 These bars are not only paleo but they are also safe for those on the SCD, GAPS, vegan, or gluten free diets. They have the perfect lemon flavor which pairs so well with the sweet coconut layer on top. They also contain many nourishing ingredients like coconut milk, coconut oil, coconut manna and shredded coconut, so this really is a dessert you can feel good about eating. In fact, I bet you will have a hard time eating just one. At least I did.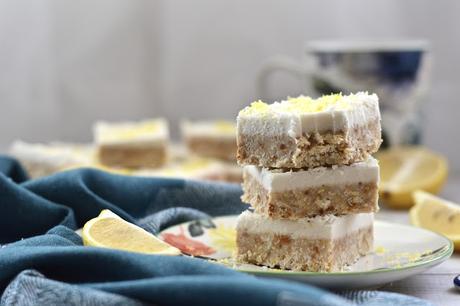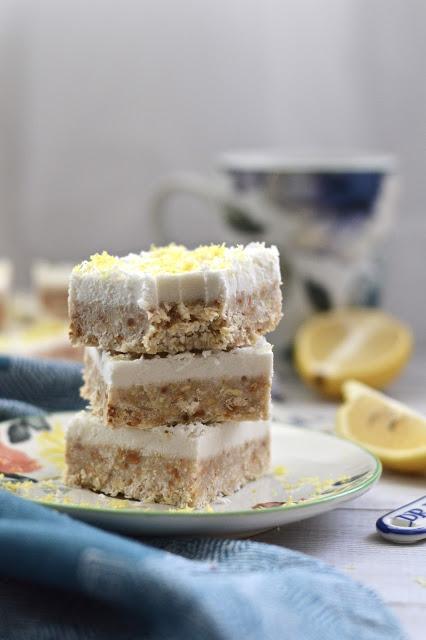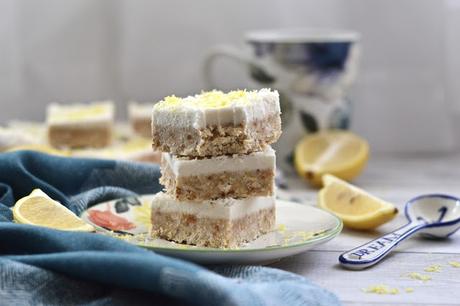 Now, the holiday season is upon us, and I know how hard it can be to eat healthy during the holidays. The temptation to cheat is always there. But you don't need to sacrifice your health in order to still eat delicious food. These bars are a great example of that. Why not whip up a batch for your next holiday gathering? This way you will still be able to enjoy dessert, and know that you are still nourishing your body at the same time. Plus, there is nothing worse than being sick over the holidays (trust me I know). So don't risk eating those non-paleo desserts and paying the price later. I bet if you share this recipe with friends and family they won't even be able to tell that they are paleo anyways. They are just that good!
I would be so thrilled if you tried making these Paleo Lemon and Coconut Cheesecake Bars. And I always love getting feedback on my recipes so please stop by my blog and let me know what you think (the good, the bad, and yes, even the ugly).
Happy eating friends!
As always I would be thrilled if you visited 

my social media pages on 

Pinterest

, 

Instagram

 and 

Facebook

!
You can get the recipe for these Paleo Lemon and Coconut Cheesecake Bars by heading to Predominantly Paleo and clicking here.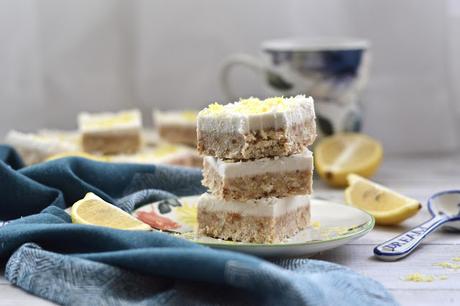 You Might Also Like: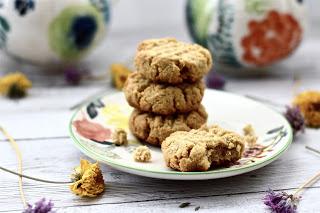 Paleo Ranger Cookies
Pin This Recipe For Later: 

DISCLAIMERS: The statements made on this website have not been approved by the Food and Drug Administration. The information is not intended to diagnose, treat, cure, or prevent disease. You assume full responsibility for how you use this information. Always consult with your physician or other health professionals before making any diet or lifestyle changes. 
This post may contain affiliate links whereby if you purchase these products I receive a small percentage of the sale price. This allows me to keep the blog running and I thank you for allowing me to do that!