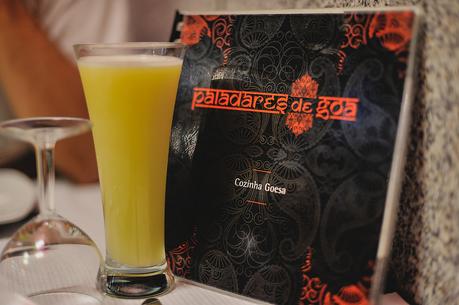 Flavours from Goa, one of Portugal's former colonies in India (1505–1961), are worth hunting for if you know where to look. Apparently I didn't know where to look, because it wasn't until recently that I'd heard of a Goan restaurant anywhere near me. Now that I've eaten there, I know where to get my curry fix!
I love Indian food. I grew up in Canada, where waves of immigration from various parts of India have enriched the Canadian demographic and palate. Sikhs, Hindus, and Christians from India can be found scattered throughout the provinces, and luckily for us, many opened restaurants and eateries so the cuisine is familiar.
In Portugal, immigrants have concentrated around Lisbon, and it stands to reason that's where you'll find more Indian food, too. In Porto there are a handful of Indian restaurants, but they don't represent a particular region — at least in the name, because I haven't tried them all. Goa is the one region you'd expect to find, however, since it was a former colony. Portugal's Prime Minister since November 2015, António Costa, is of Goan descent through his father.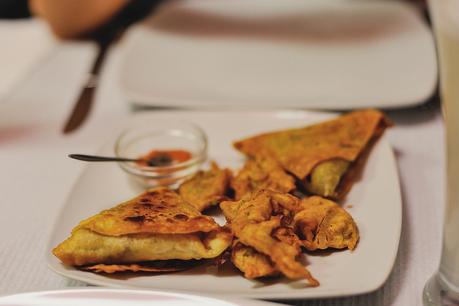 Pictured: bojés / chamuças, vindalho de porco (we split one dish), and the dessert photo has two, one was a dense cookie and the other a cake that was a bit similar to bolo de bolacha. Vindaloo defaults to very spicy, but not to worry — they ask first what heat level you prefer.
The total bill with drinks (juices) came to less than 24 euros, which is very reasonable for international food. We will definitely return, and spread the word (vindaloo!) in the meantime.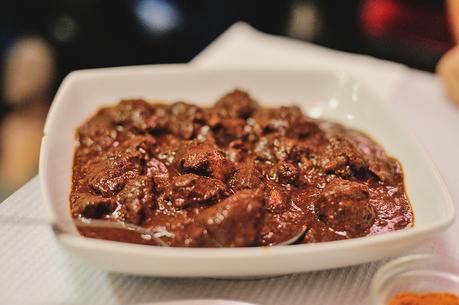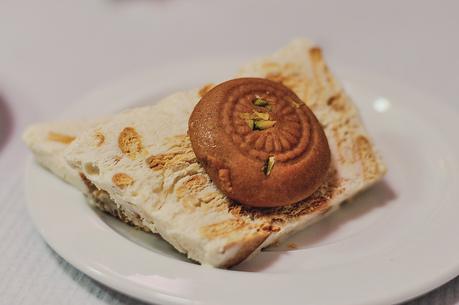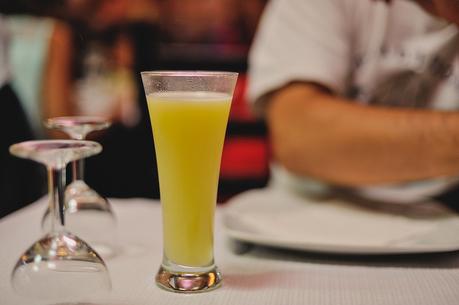 September 7, 2017
Album: Portugal [Summer 2017]