The brand new Palace Cinemas in the Perth City sparks so many fond childhood memories for me. Going to the Hoyts cinemas in the Perth city back in the day was a much-loved family tradition. I still so clearly remember climbing up those stairs and my mum would spoil us with popcorn, drinks and pop tops before heading in for our family movie. After the movie, we would then wander down to Jaws (my first ever sushi train) where I would order teriyaki chicken whilst the rest of the family ate sushi. I now love sushi but definitely know I have no one to blame but me for baby cravings (aka toddler) fussy eating - it must be in her DNA 😉
I was absolutely devastated when Hoyts then Piccadilly cinemas closed as it was the end of an era of our family tradition. So I was very excited to attend the launch of Palace Raine Square Cinemas last month as it marks the much welcome return of the cinemas in the Perth city.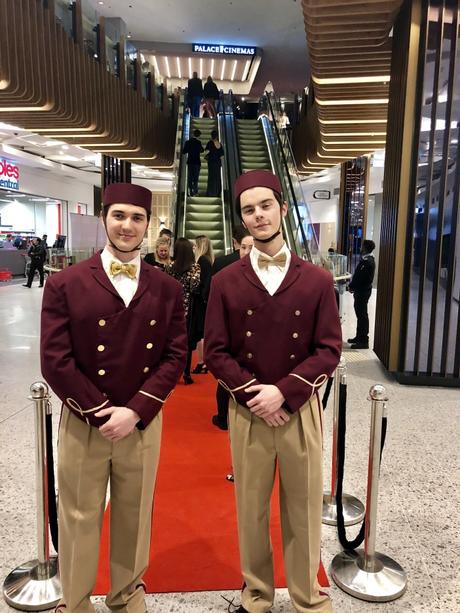 Palace Raine Square Cinemas highlights
What I loved about Palace Cinemas is that there's something for everyone:
* The ultra cool rooftop bar with beers on tap and a view out to Yagan Square
* A champagne bar serving up cocktails, craft beers and prosecco
* Popcorn made with olive oil - I'm excited that baby cravings who's allergic to milk can have this when I take her to her first movie
* All nine cinemas are fully licensed with NEW back reclining leather seats from Barcelona - I must admit I was a bit excited to be the first person to sit in my seat at the launch
* Tickets are no more than the cinemas in the burbs despite being a bit fancier. It's $21 for an adult and $15.50 for a child. Plus if you sign up as a Palace Movie Club member for $17.50, tickets are $14.50 and there's a Movie Guarantee. If you don't like the movie within 30 minutes and let them know, you'll receive a pass to watch another movie.
* There's the option to hire out the cinema for group functions, fundraisers and parties
Palace Cinemas Platinum launch
Better yet, Palace Raine Square Cinema's four Palace Platinum boutique cinemas launched Friday 26 October. These cinemas feature fully reclining leather seats with footrests and a call-wait service with a menu which won't consist of nuggets like the Gold Class cinemas. The Palace Cinemas menu features signature dishes from Tim Ho Wan (at RS), Ribs & Burgers (at 140William) and Hunter & Barrell (when it opens at Raine Square), as well as a selection of platters and boards from the Palace kitchen. Full priced tickets are $30 and it's $25 for Palace Movie Club members.
Parking in the city
Parking in the city is steep but for Palace Cinemas Perth ticket holders, if you park at Wilson's Raine Square & Queen Street Parking Lots you can have your tickets validated at the box office to get a discounted rate. The first two hours are free regardless of when - should be just enough time for a movie! Weekdays after 5:30pm and weekends there's a flat fee of $10 after the first two hours. Weekday rates go upwards from $16 - $31 after the first free 2 hours.
I'd say Uber it in and have a night out or make a day of it with public transport. Check out movie sessions at https://www.palacecinemas.com.au/sessiontimes/