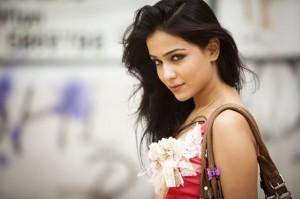 Humaima Malik wins South Asia Rising Star Award
Pakistani film actress Humaima Malik receives the first ever South Asian Rising Star Film Awards in the Best Lead Actress category.
She had been nominated for the award for her outstanding performance in the unconventional Pakistani movie Bol released in June 2011 along with several other Bollywood actresses Tanishtha Chatterjee, Rasika Dugal, Preeti Desai and Parineeta Chopra.
Humaima Malik, who is overwhelmed with the achievement, said, "I had no idea this role would earn so much recognition. It is an amazing honor to receive another award in a foreign land for a movie that is very close to my heart. I owe the entire team of BOL, Shoaib Mansoor and my family for this achievement."
The prestigious award distribution ceremony was part of the 9th annual South Asian International Film Festival where eight other categories had also been announced besides the Best Lead Actress category.
The award function was hosted by Bollywood actress Sunny Leonne and US filmmaker Jay Chandrashekar, while the star-studded jury included Janina Gavankar; Rajeev Mansand; Siddhartha Khosla; and Maulik Pancholy.
Prior to South Asian Rising Star Film Award, Humaima has also received accolades for her performance in Bol, at the Lux Style Award and in London Asian Film Festival.
Furthermore, Humaima Malik has also been nominated for the Best Actress category at the Asia Pacific Screen Award for the same movie. The other nominee of this category is Indian actress Vidya Balan for her performance in The Dirty Picture.