Pakistan Media Conference (PMC) '12 — the yearly conference engineered by Institute of Journalism (IOJ). 2012 is the 1st year in which this project is inducted and will now be organized by IOJ annually.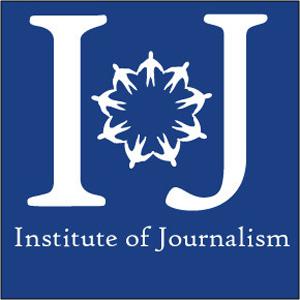 Institute of Journalism (IOJ) Official Logo
The event will be coordinated with the full back up of Youth Affairs Department Government  of Sindh. The organizing team of Pakistan Media Conference '12 is thankful to Mr. Khurshid Shaikh , Director Youth Affairs Department Govt of Sindh, to extent the technical assist needed for this conference. PMC '12 Team is delighted to have the support of Mr.Faisal Subzwari , Minister Youth Affairs Dept. Govt. Of SIndh and Mr.Shoaib Siddiqi , Secretary, Youth Affairs Department of Sindh.
By this event IOJ will bring the viewers, readers, critques, media professionals, journalists on one platform and word will fall out among them.
For PMC '12 IOJ decided the following sessions:
- Challenges Faced by Media Industry of Pakistan
- Media Ethics
- A Youth training on "Leadership"
- Media Glamor
- Media and Politics
The event is planned in the first week of June 2012 i.e. 2nd June 2012.
Official Partners of Paksitan Media Conference (PMC)'12 are as follows: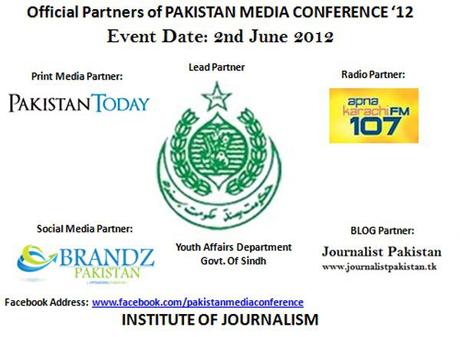 Official Partners of Pakistan Media Conference (PMC)'12 Details
Furthermore, This conference will produce an internship chances to 100′s of indiviuals in the field of finance, HR, Event management, Business development, Social Marketing etc. Simultaneoulsy, the conference will create Job opportunities for the participants after being took part in the event.