Remember that silly rhyme we learned as kids ? Ok , funny thing is nobody remembers this rhyme except me . Did I really go to such an isolated play school ( which was in Pondicherry BTW) that only I learned it and moreover remember it ? :P 'Cos none of my friends remember this ? Ok , so it goes like ... 
Oranges and lemons sold for a penny all the school girls are so many the grass is green , the roses are dead remember me when your sad sad sad ...
Yea I know it makes absolutely no sense ! But which rhyme made sense to you ? All the kings and horses couldn't put humpty dumpty together again ?? :O Anyways I digress ! What I was trying to tell you is oranges and lemons are not sold for a penny anymore and they are not meant only for school girls . 
What with the Bold Matte range hitting Indian stores , you can paint the town red orange with the new hot and happening shade MAT4 ! :)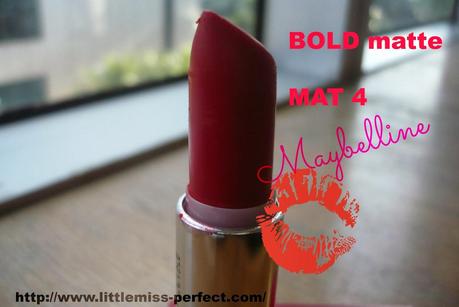 Read more....Click here ...Read more....