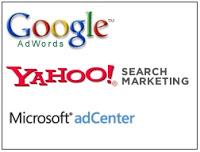 Paid form of search engine marketing has deeply inspired the thriving success of big and small businesses almost single handedly. Ahead of the usual search engine optimization methods, their paid versions hold comparably much higher capability to churn the flow of monetary benefits in your favor in profusion.
Let us get in to the depth of these paid search engine advertising services and know the secrets behind their worldwide popularity.
Yahoo! Search Marketing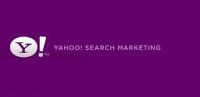 It is perhaps the oldest service in the field of paid search marketing and has taken over the realms from Overture which was formerly named as GoTo. In the year 1998, GoTo came up with the idea of bidding for the advertisers who were keen to snatch the topnotch slot under the sponsored listings, corresponding to some specific keywords. 

The company was rechristened as Overture Services Inc in 2001. Later on in 2003, it was taken over by Yahoo, one of its prominent clients and was named as Yahoo Search Marketing. Its latest version, Panama uses a specific formula to calculate ad rank based on CTR (Click through rate) which is very much similar to that of Google Adwords.
Microsoft AdCenter


No prizes for guessing that it is one of the most flourishing branches of MSN, the Microsoft Network, and is responsible for managing MSN's paid search advertising services. Though It came a bit late as compared to its main rivals, already well established in the business of pay per click advertising, i.e., Google Adwords and Yahoo Search Marketing, still has given a tough competition to both of them.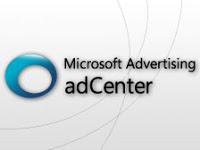 In the beginning, MSN AdCenter had a contract with Yahoo to show the latter's paid advertisements in its search pages corresponding to a specific search. Later on, after the contract got over, Microsoft started showing the ads specific to AdCenter only. It offers both the PPC as well as the CTR (Click Through Rate) services to its customers.
Google Adwords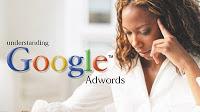 Like many other facilities of Google, the Adwords is also a beneficial one and has encouraged millions to use it in order to rear fruitful benefits for their businesses. After coming into existence way back in 2000, it has dominated the paid search market with its PPC (Pay Per Click) and the CPM (Cost Per Thousand Impression) strategies. Alongside, it is also a preferred platform for site-targeted advertising that focuses specifically on rich-media ads, banners as well as text ads.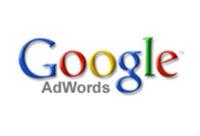 Ads from Google Adwords are shown on the search pages as sponsored links at the top (below the search bar) and on the right side. Ordering of these ads is decided according to their CTR including the quality score and on the amount being bid by advertisers.