We are happy to announce that the Worldwide Broker Network (WBN) has selected our Founder and CEO, Neil Raymond, as the newest addition to their board of directors.
The WBN comprises a network of top global insurance brokers with local knowledge and experience over 100 countries. Through its network's collaborations, the WBN provides unique cross-border solutions to its clients, including property and casualty insurance, as well as employee benefits consulting.
The WBN has been looking to increase its presence in the Asia Pacific region and enhance their employee benefits consulting capabilities in today's disruptive world. To achieve this goal, the network has also welcomed, Ceridian, a global human capital management (HCM) firm, as a new Associate Member of the WBN.
Let's now take a look at the key opportunities that these two additions present for both the WBN and Pacific Prime Insurance Brokers, as well as how it will benefit our valued clients around the world.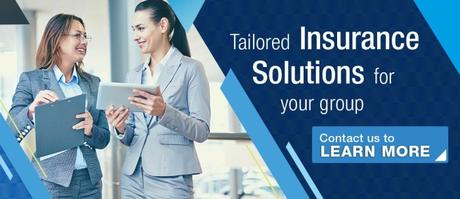 Key opportunities
With almost 20 years of experience in the Asia Pacific region, Pacific Prime will be able to offer local market expertise to the WBN, as the network aims to increase its presence in the region. With Neil Raymond, the WBN's board of directors will further strengthen its employee benefits market specialization around the world.
Meanwhile, Pacific Prime will be able to leverage the WBN's global network to expand its global footprint in the employee benefits sphere by providing solutions to a wider client base globally.
On the other hand, Ceridian's addition to the WBN will allow the network to take advantage of Dayforce, the company's modern HCM cloud software platform. This will further improve the network's employee experience and increase its overall HR capabilities.
'Dayforce' is Ceridian's flagship HCM cloud platform that provides human resources solutions, including payroll, benefits, workforce management, and talent management functionality.
Finally, members of the WBN are united under the shared 'customer-first' philosophy. Through growing its presence in the Asia Pacific while also improving its HR support system, WBN clients stand to benefit from a wider range of international plans available, as well as an improved quality of service.
Having joined the WBN in 2017, Pacific Prime brings local market expertise in the Asia Pacific region to the table, with regional offices located in the heart of Asia's business hubs, such as Hong Kong, Singapore, Bangkok, Beijing, and Shanghai.
Founded in 1999, we have grown to serve over 4,000 corporate clients from 175 countries worldwide, operating under the goal of simplifying insurance for our clients. As an employee benefits and health insurance broker, we are able to offer a wide selection of group health insurance, as well as employee benefits solutions.
For more information, you can contact our team of experts today or visit our website for a no-obligation, free quote.