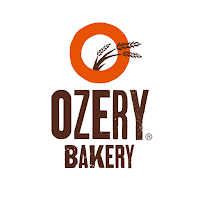 I'm a big fan of bread products, so I'm always looking for healthier bread options for my family and myself. Therefore, I was really excited to be introduced to Ozery Family Bakery! I was definitely intrigued when I saw the following on their website: "None of the crust and fuss of sliced bread!" And I got even more excited when I found that the Ozery Family's alternative bread products are made from hearty whole grains, fruits, and seeds. Yum! That sounds much better than standard sandwich bread. And now that I've tasted Ozery Family Bakery's breads, I have found that they are better!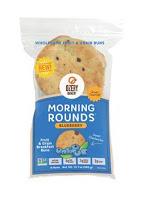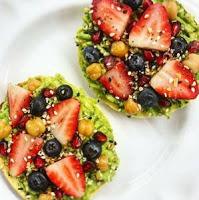 My mornings are so exciting when I have the Ozery Family Bakery's Blueberry Morning Rounds to look forward to. I just pop them in the toaster to warm them up, and they are absolutely scrumptious! I also love that they're portable so my son can take his breakfast with him as he runs out the door to a baseball game or I can take this yummy treat to work with me. The blueberry flavor is wonderful, and the buns are super-soft. And Blueberry Morning Rounds are GMO-free, only 210 calories, and made with real fruit and grains. Each bun has 5 grams of real fruit, 7 grams of whole grain and 2 grams of fiber. I'm really looking forward to trying the other flavors: Apple Cinnamon, Cranberry Orange, Date & Chia, Multi Grain, and Muesli. Add fruit or jam, and you've got a fabulous meal!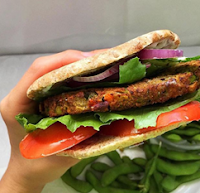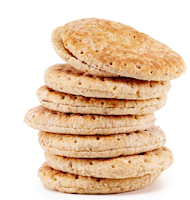 My husband and sons are big fans of Ozery Family Bakery's OneBun! These pre-sliced buns are so easy to use -- no more juggling with two pieces of bread. Just stuff them, and you have an amazing burger! And, unlike standard buns, the OneBun has good fiber to help you feel full so you don't overeat. Multi Grain OneBuns have 7 grams of protein and, like other Ozery products, they are non-GMO and free of artificial preservatives. Like the Morning Rounds, they make it easy to take your meal on-the-go if you're heading out the door.
Visit https://ozerybakery.com/ to learn more about Ozery Family Bakery's fantastic products. You'll love their recipe ideas, too! And follow them on Facebook for special offers and events.
Purchase on Amazon or find a store here.

Disclosure: I received complimentary product samples to facilitate my honest review.