He Will Be Better For Marrying You

Please don't take my title too seriously. I certainly don't condone a spirit of vanity, but if you look at the big picture, this is a statement that should ring true for the man that God has kept for you.
"Your relationships are only as good as you are." – Myles Monroe
You, as a Christian and single woman of God, has the opportunity to do what not many other women choose to do. You have made the decision to be whole in your singleness.
Being single is down right hard sometimes, but if you grow to live life as a "whole" person, you will be the Proverbs 31 wife that Christian men desire. Your future husband will confess with his own mouth that he is better for marrying you.
This is why I detest the notion that if you are single, then you must be broken. What is broken about a single person who is whole in Christ Jesus? How can something be wrong with you, if you are going to be an asset (not a deficit) to a marriage relationship?
This is what I had to realize in my own life. People talked about me and questioned my character because I was unmarried. The only thing wrong with me was that I bought into the lie that I could not be happy without a man.
If I stayed an unhappy single woman, then after marriage I would become an unhappy wife. Whoever you are right now is who you will be when you get married. Are you a loving person now? Are you growing in wisdom now? Do you love Jesus now? Then this is what you will take with you into your marriage.
Sure we can transition and change our ways over time, but pretty much, what you see is was you get.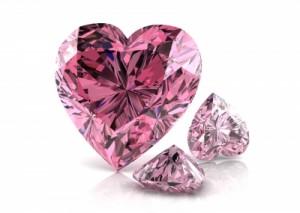 Image courtesy of Boykung / FreeDigitalPhotos.net
So if a man sees a joyful and put together woman of God, he knows she is going to be an asset to him. Even non-Christian men know the value of a virtuous woman. That's why there are so many of them chasing after you.
 You are worth more than rubies. He will be better for marrying you.
An excellent wife who can find? She is far more precious than jewels. The heart of her husband trusts in her, and he will have no lack of gain. (Proverbs 31:10-11 ESV)
Subscribe to Blog via Email
Enter your email address to subscribe to this blog and receive notifications of new posts by email.