Easy oven-baked Parmesan chicken tenders have a crisp yet moist meal on the table in no time, without the hassle of frying.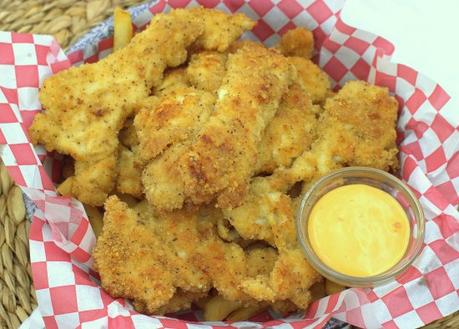 Oven-Baked Parmesan Chicken Tenders
By Sue Lau | Palatable Pastime
My recipe of the day is for oven-baked Parmesan chicken tenders as part of the monthly Improv Cooking Challenge.
The topic for this month is to create a recipe using both crackers and cheese. Since both of those make an excellent coating for chicken, I decided to combine the two into an easy to make and bake family dinner.
First crush the crackers in a bag with a rolling pin and mix with seasonings.
Pound the chicken to be a little more flattened.
Mix the mayo and butter to give the crumbs something to stick to, keep it moist, and help it brown.
Then just bake, turing to cook them evenly.
All cooked up, serve with your favorite dipping sauce!
These are wonderful served up with some oven baked fries and a side salad. Easy, casual, and perfect for a fun meal everyone will enjoy.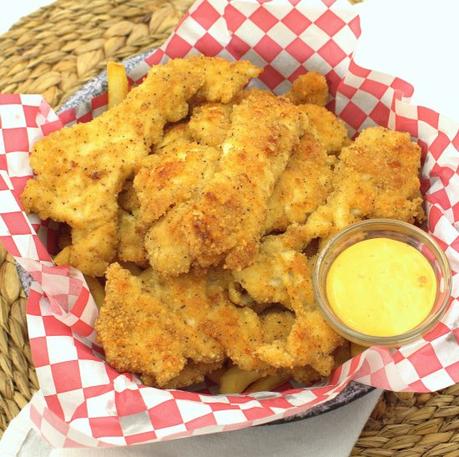 Check out what the other bloggers have made!
Improv Cooking Challenge: January 2020
Ingredients: Cheese and Crackers
Oven-Baked Parmesan Chicken Tenders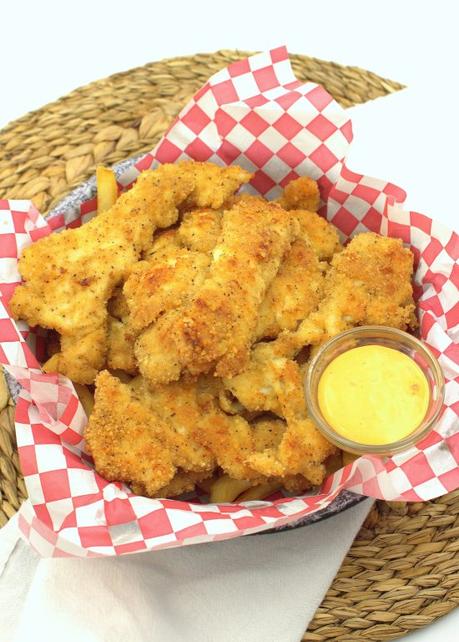 You Might Also Like the 2020 Countdown Collections: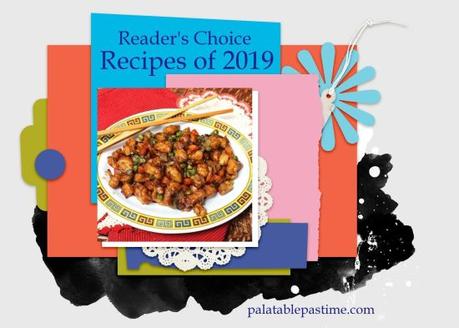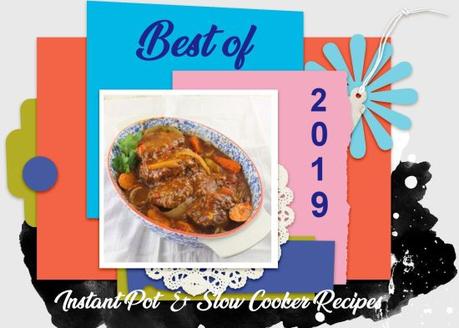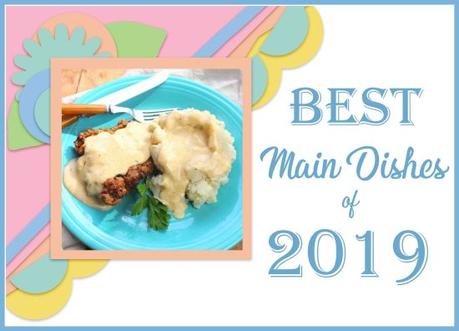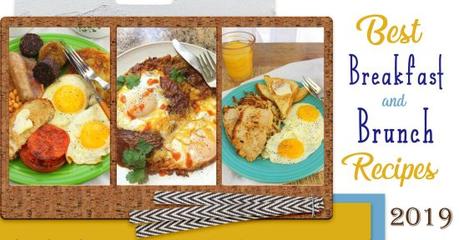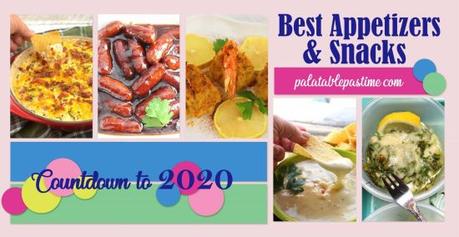 Thanks for another great year!
Oven-Baked Parmesan Chicken Tenders