Yesterday I told you all about Saturday's Hidden Lane Festival in Glasgow and today here's a look at what I wore to the festival.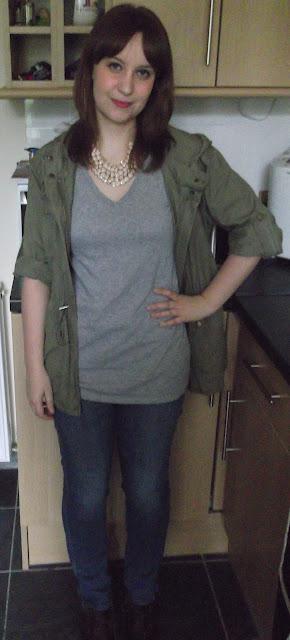 Parka Michael by Michael Kors, TShirt H&M (men's section), Jeans Levis, Brogues River Island, Necklace  H&M 
The weather was pretty miserable so this lightweight parka was a must. I'm so glad I bought it. It's perfect for the kind of summer we're having in Scotland, relatively warm but wet!
The t-shirt is from the men's section at H&M. I originally picked it up for Mr Juicy but some how some of his stuff ends up becoming, eh, my stuff! I love wearing something really plain and basic, like this t-shirt, with something unexpected, like this H&M necklace. The necklace was actually bought on Ebay and I have a million things I want to wear it with. It's made up of lots of little coral and gold coloured discs and adds a pop of summer-y freshness to an otherwise plain outfit.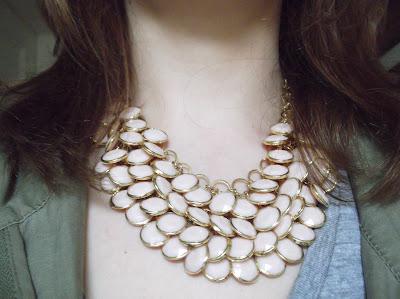 Necklace H&M (via Ebay)
I love these little burgundy brogues. They're a bit different from standard black but they still go with pretty much everything!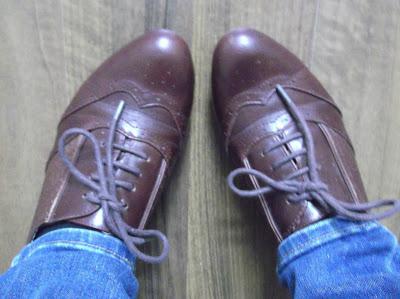 I hope everyone had a great weekend! Is it just me or is it
always
Monday?!
Lisa x