This is what I wore at the weekend when I went out for dinner and a movie with Mr Juicy. I had been on the lookout for a peplum top for a while but as I'm quite curvy I found that a lot of them weren't very flattering on me.
This one is from Oasis and I love it because it's cotton which makes the peplum quite soft and less structured than most.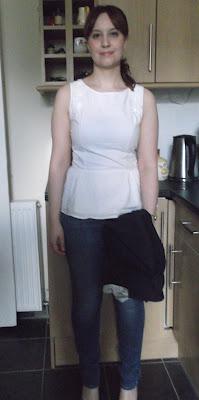 Top Oasis, Jeans Levis, Blazer Zara, Shoes Urban Outfitters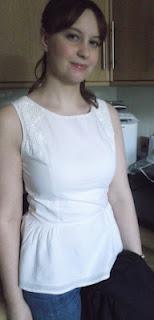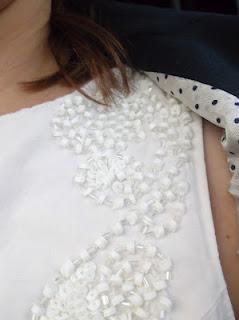 Shoulder detail on Oasis top.
I bought these snake print court shoes in the Urban Outfitters sale last year for around £10. I wear them A LOT as they are quite interesting shoes yet they go with a surprising number of things. I've had them reheeled many times!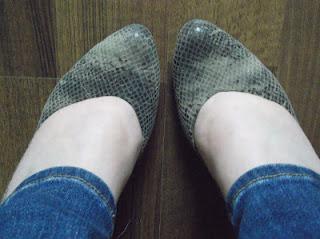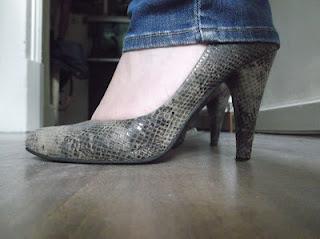 Shoes Urban Outfitters
I bought this ring from Etsy seller Anemone Jewellery. It's made from gold plated brass and the stone is a citrine. I also bought the same ring for my mom with a rose quartz stone. Anemone Jewellery is based in Israel and there is lots of beautiful jewelry from Israeli sellers on Etsy.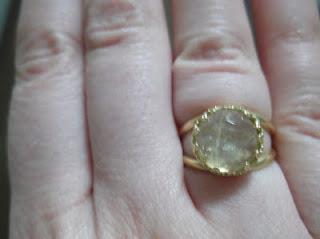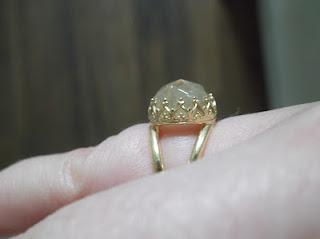 Ring Anemone Jewellery
I hope everyone's having a great week! 
Don't forget to enter my Amarya Beauty Box give-away!
Lisa x