Hey Lovers!
So I was so excited when Melody, the brains and beauty behind PROVERBiAL COUTURE contacted me and wanted to put me in her clothing line! It honestly meant the world to me that they wanted to send merchandise my way. As a Blogger, I represent myself and my image- but when you throw in all the elements like clothes, shoes and makeup it takes my "image" to the next level. At that point, you are now representing the clothes, shoes and makeup. Don't you think?
Moving on..........
When the company launched, I remember eyeing up some of the pieces but just never got around to ordering anything. FINALLY, my fashion blogging dreams came true! PROVERBiAL COUTURE sent me some amazing stuff! Initial I thought I was just going to get a couple of shirts BUT when I opened the nicely sealed box that was shipped all the way from LA, I was so taken back!
I not only received the two shirts I picked out BUT they also sent me two tanks, a skirt AND a bandeau top! Everything fit amazingly and the material was phenomenal! So since it was a gorgeous day in NYC, I finally got around to wearing (which is my favorite) the Charlie Chaplin Hoodie!


Check out my Outfit of the Day!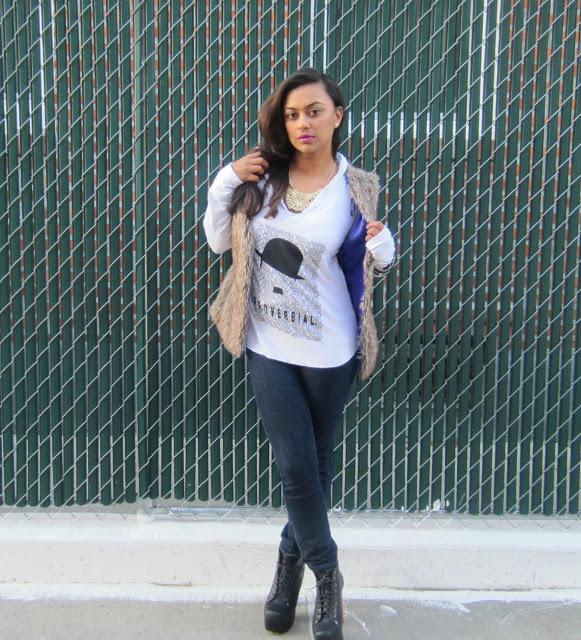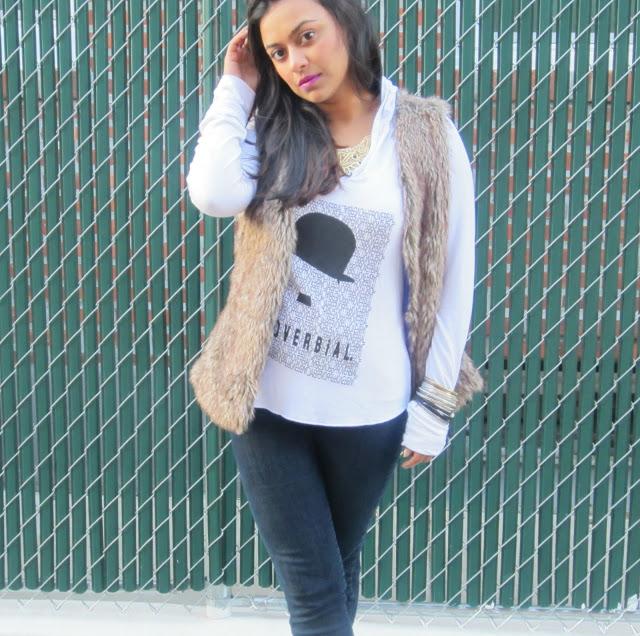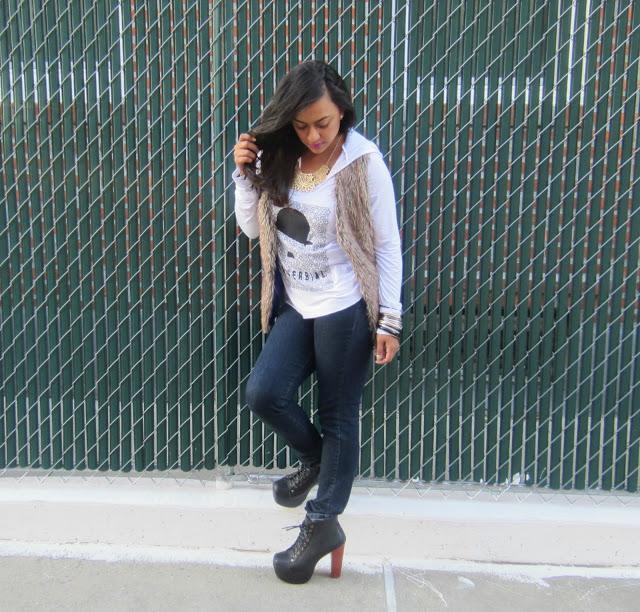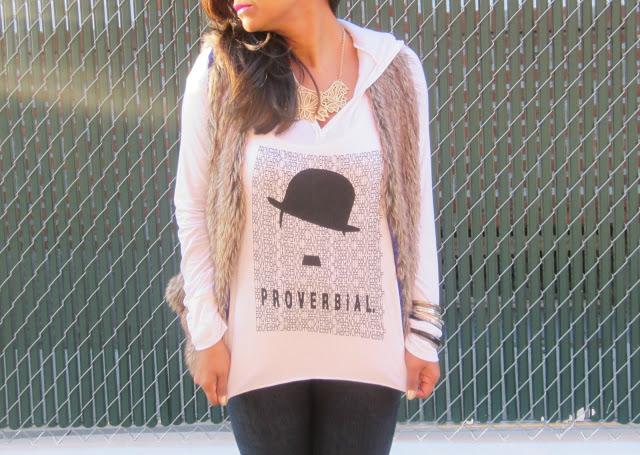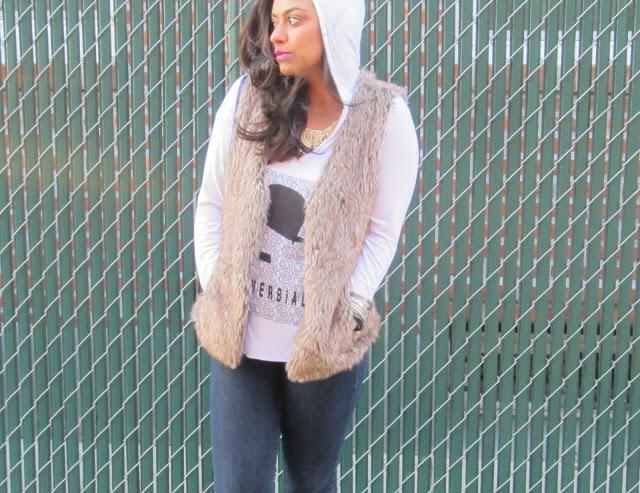 OUTFIT DETAILS:SHIRT: PROVERBiAL COUTUREVEST: Hot TopicJEANS: Forever 21SHOES: Jeffrey CampbellJEWELRY: Rainbow
This is the rest of the goodies that I received! Stay tuned for future OOTD's involving these gems! I just want to say a BIG Thank You to PROVERBiAL COUTURE and Melody for making a wonderful clothing line! I can seriously see myself living in those tanks this summer. The material is so breathable and fits perfectly and true to size! I can't forget to mention the incredible one of a kind graphics either!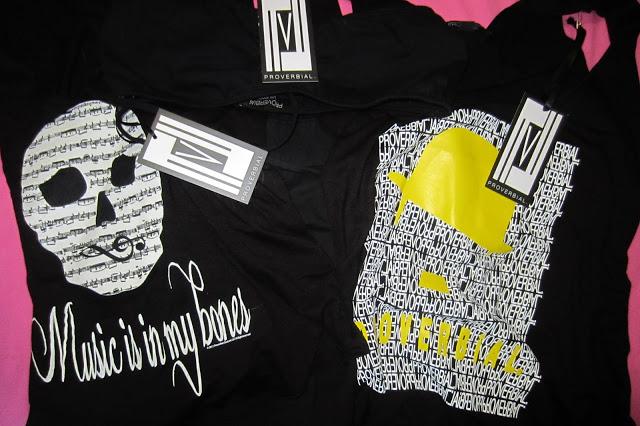 Check out PROVERBiAL COUTURE at http://www.pvbcouture.com/