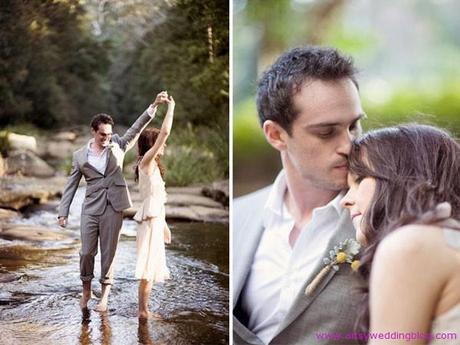 When we say goodbye to summer, our Aussie buddies greet sunny days and a period loaded with stunning events. Amanda Photography took Luna and Andy's nuptial at Stanwell Park, close to Sydney. The bride-to-be overlooked getting a conventional white dress and chosen a beautiful one together with yellow highlights which complement their ceremony.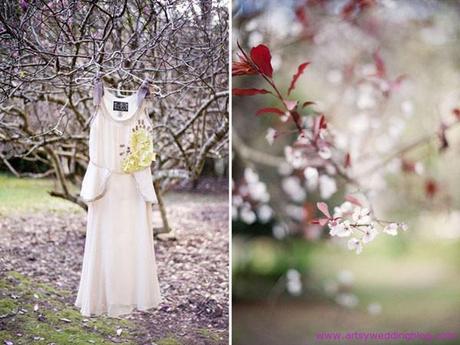 From the bride Luna: The motif for the design of the ceremony originated from DIY concepts and my appreciation for everything classic. It wasn't a knowledgeable selection to have a special shade plan, however from the outline on my apparel and Andy's preferred tone, the yellow becomes a topic throughout the day. My loved ones, good friends and myself wasted several weeks looking for in second hand stores, accumulating classic vases, decorations, glass jars and containers for the place furnishings. Meals are keys of ours therefore we even gathered glass ceiling, ornamental containers as well as cheeseboards to make our personal cheese bar for friends to enjoy pre-dinner. Glass containers and desserts stands were put together for a yellow motivated meal table with ruffle cakes, cookies, lollies and the like.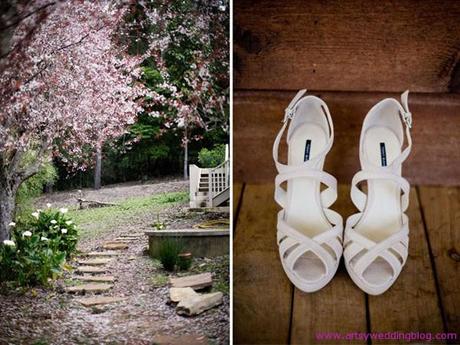 An attractive wedding gown made of bustier faille which has a high-low hem and flirty draped bodice, which shows that the design of dress could be just as sophisticated and noble as conventional dresses. Made from a soft material, my wedding dress states a sense of elegance. This gown could match perfectly with either a conventional ballroom occasion or stylish outdoor vineyard ceremony, indicating its style pretty functional.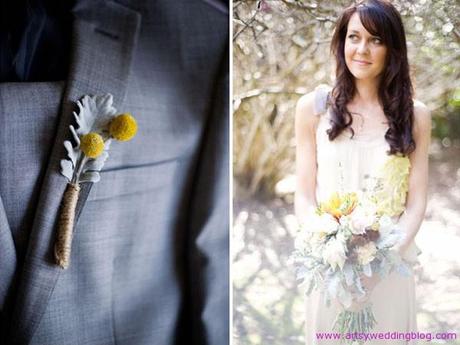 The wedding dress is a womanly and pleasant outfit with refined attributes. The tea-length dress carries a beautiful top with a floral and ribbon highlight. The bodice and waist are ruched to show a slimmer body type.  Vintage lines are modified by trendy trimmings for a dress which is sure to satisfy you and leave an impression on others.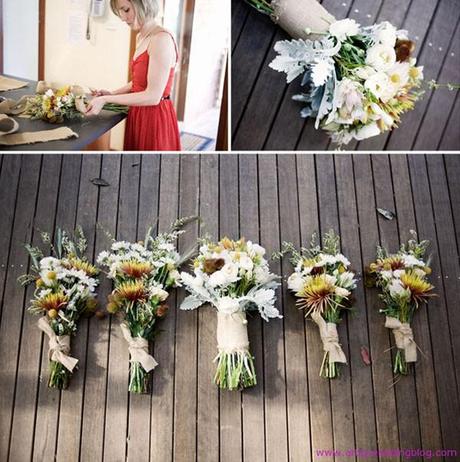 The place furnishings were arranged by a pair of my awesome, innovative friends. They even put together the flowers which we bought from a dealer. We got so much support from friends and parents such as made soda and pop, painting signs. Having all people taken part in made the complete day funnier.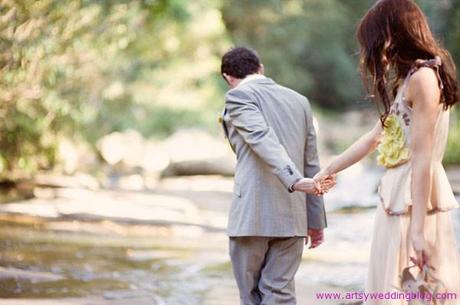 Andy's affection of music and books of course let him write all the songs for that day and the wedding readings. All in all, both of us got a common, small wedding celebration under a big leafless tree where we exchanged our own vows to each other.