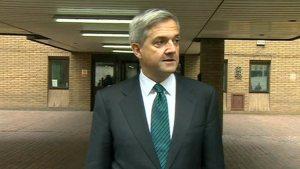 The resignation of Chris Huhne as MP for Eastleigh today was sad but inevitable after pleading guilty at the start of his driving points trial. It presents a tricky but eminently winnable byelection test for the Lib Dems not least because the local party is very strong and currently holds all but four of the council seats.
In national parliamentary terms the constituency is a marginal but it looks like a straight fight between the Lib Dems and Conservatives and recent election history shows the Lib Dems have a good record – particularly at a local level – taking on the Tories who are particularly weak in Eastleigh despite being the main challengers.
Many Lib Dems will no doubt be relieved today that Huhne did not win the party leadership race or else the situation for the party would be critical today. However it is still a great shame that Huhne's political career is over, not least because as energy and climate secretary he was arguably the most effective Lib Dem cabinet minister with a long record of achievement in his short time in office.
I didn't share his particular brand of Liberalism though. He is an Orange Booker sharing pretty much he same space on the political spectrum with Nick Clegg, a Brown to Clegg's Blair.
But he perhaps had more populist instincts than Clegg and took a realistic view of the decline and eventual rise of party fortunes once we'd tied our fortunes to David Cameron.
His resignation means the party has lost a valuable strategist and, obviously, has also lost a potential challenger or replacement to Clegg. Although Huhne was not on the left of the party is was conceivable that he would have eventually hitched his wagon there given the rise of the Social Liberal Forum in the party's committee elections.
That's for the birds given today's events and Clegg must be feeling a tad more secure in his position at least for now. For social-liberals the outlook is not so bright considering the paucity of standard-bearers. Unlike the Tories we don't have an Adam Afriyie in the ranks ready to be a credible and electable-looking stalking horse and none of the names currently being banded about – Vince Cable, Tim Farron and even Don Foster – are likely to send a shot of adrenalin through the party faithful.
The answer could potentially lie with Eastleigh itself. Should the Lib Dem's select someone of leadership material if elected they would have two years to establish themselves before the 2015 general election and possible subsequent leadership campaign. Former MP Dr Evan Harris springs to mind, but others could include Greater London Assembly member Stephen Knight or SLF director Dr Prateek Buch.
The most obvious local choice, council leader Keith House, has already confirmed that he won't be standing and with rumours circulating about a strong UKIP campaign the prospect of the Tory vote being split offers the Lib Dems considerable hope of holding the seat.
Eastleigh presents a chance to rebuild the party along progressive principles two years in advance of its' potential battering at the next election if the right choice is made.
By Lester Holloway @brolezholloway