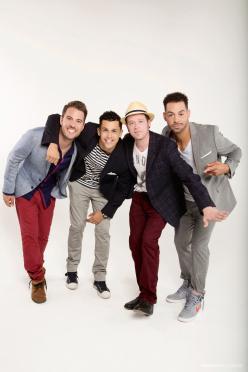 OTown is the boy band formed from the first season of the MTV-produced reality television Series Making the Band in 2000. Originating out of Orlando, Fl ( hence the name of course)  the guy's achieved Platinum success with their debut album but broke up in 2004, Now nearly a decade later the remaining members of the group (Trevor Penick, Jacob Underwood, Erik-Michael Estrada & Dan Miller) are back with a brand spankin' new single and a new record due out in August.So I caught up with the guy's and here is what they had to say to all of you about everything they have been up to:
Why was now the perfect time to release New music? Erik -  Now was the perfect time because the timing was right for each of us individually. The minds, the voices, the cumulative  approach has all clearly matured for the better. Truth be spoken, we're not getting any younger, but we feel we have a lot left in the tank. Especially when it comes to our stage show. 
As a band you were developed by the Reality show 'Making the Band' do you have any reality show's you can't help but watch? Erik -  I'm a sucker for cooking shows of all the various types. Especially when I visit me mom back in Florida. We "ham" over those shows. Fun O fact: Over the course of the bands hiatus; I did production and AD work for food shows on Food Network, Fox, and Bravo.
Are there any surprises on this upcoming record, guest appearances?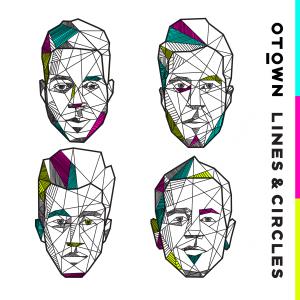 Trevor - We don't have any surprises… Working in a band like ours every song is a collaboration because we are 4 very different artists. I think the surprise will be the growth that you hear from the record and a lot of songs that may surprise the listener.. 
How would you say your sound has changed or progressed since the last record? Trevor - Our sound has mostly changed because we've been away from each other and we all grew musically as individuals. We all honed in on who we are as artists so the growth of each of us is great to hear when we bring it all back together…
Now, as a band is there something that you just can't agree on, you just have to walk away and say 'oh Hell with it'? Jacob - Actually, we've never agreed as much as we do now. This process has been incredibly easy and rewarding because we are so much more mature. Our outlook on life is a healthy one and we enjoy every day. Making music together is a choice we make because we enjoy it so much. 
What can we expect from this New album? Jacob - This is the first album I actually show of to my friends. I'm not knocking the past music as much as I think the for the first time O-Town music reflects our personal tastes. This album is truly a product from us. One we put on in our cars and show off to our friends. 
On this tour is there a place your most looking forward to revisiting? Our first 2 tours back are special because we visit 2 places that we feel were our beginning. Orlando, and Germany.  
Is there anything you would like to tell our reader's?  Jacob - We thank everyone who has supported us in the past and who are giving us this opportunity now. It's a blessing to us and we are enjoying every second of it. 
Thank You Guy's Look forward to seeing the show in Orlando!
And you can catch OTown live on tour this Fall http://www.ticketmaster.com
http://www.otownofficial.com/
SkyDive: https://www.youtube.com/watch?v=12aX6fKuDfs
https://itunes.apple.com/us/artist/o-town/id1116976