Guess it was O's before L.J. Hoes! Via @mlbtraderumors http://t.co/NfitXCtlxE @Orioles get Bud Norris for L.J. Hoes. #Orioles #MLB

— Ethan Percy (@ceboscuit) July 31, 2013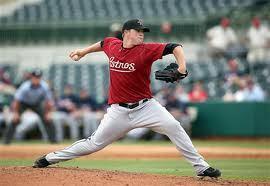 Guess Norris WAS the answer.
Yeah I just blogged my own tweet, so what.  I can't be mad at this deal.  The O's gave up a guy who had a nice season at AAA for a guy who gives depth to the rotation.  Much like the Boston Red Sox traded for Peavy last night for depth, so too have the Orioles.  Norris isn't going to blow anyone away, but he's an upgrade to the staff and is team controllable for the next few years.  Good deal all around if you ask me.
P.S.  The Astros are going to be god damned terrible for the rest of this season and probably next, but they are building something sweet for the future.
P.P.S Can we please get #OsbeforeLJHoes trending?  Needs to happen like 5 minutes ago.