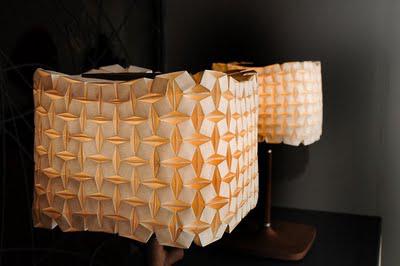 Cube Lamps
Photo: Hanani Roichman
Back in the day when this blog hadn't yet picked up steam, origami artist Ilan Garibi kindly permitted me to feature his
ahh-may-zing
creations and answered interview questions. Really, check out that
post
if you have an interest in origami and a few minutes to spare.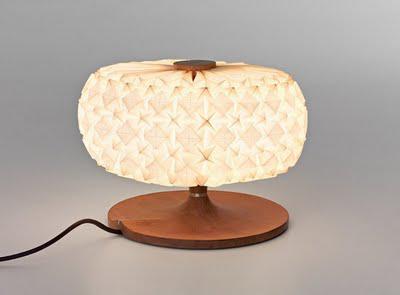 Table Lamp
Photo: Albi Serfaty
Recently I was delighted to hear from Ilan again. He's currently collaborating with Ofir Zuker and Albi Serfaty of
Aqua Creations
, a well-known Israeli lighting & furniture design atelier. Ilan uses elephant hide paper to fold intricate tesselations that are perfectly fitted onto contemporary mahogany lamp bases. Can you imagine how many hours are required to create the molecules of each shade? And no, it's not
real
elephant hide, but that's what the strong, forgiving paper is called.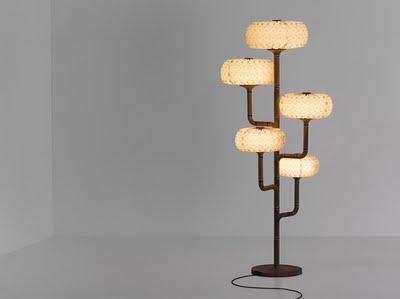 Floor Lamp
Photo: Albi Serfaty
I was curious how the innovative collaboration came about. Rather quickly, as it turns out! Ilan told me that several of his works were noticed in a Tel Aviv gallery this past November by Aqua Creations designers. Within days he had met with them, and by mid-April, the lamp collection was presented at Zona Tortona during 2011 Milan Design Week.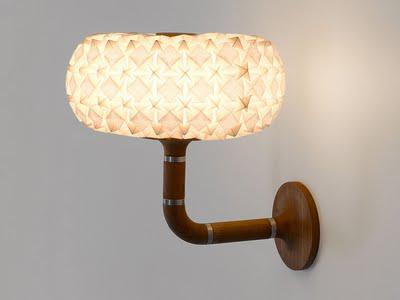 Wall Lamp
Photo: Albi Serfaty
Wishing you and Aqua Creations continued success, Ilan.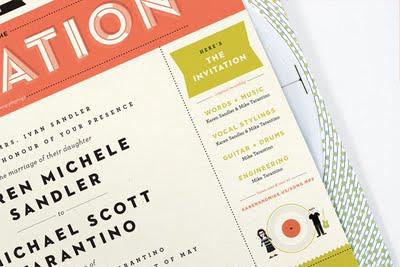 And speaking of crazy-good, paper-related creations... I don't want you to miss seeing this
record player wedding invitation
that has been circulating the internets recently... so if you've not come across it in your travels, click the link to see/hear the details. Few invitations are personalized to such a clever extent!