Today i am reviewing another Nail Enamel from +Oriflame India . Its Oriflame Pure Color Nail enamel in Glossy Taupe.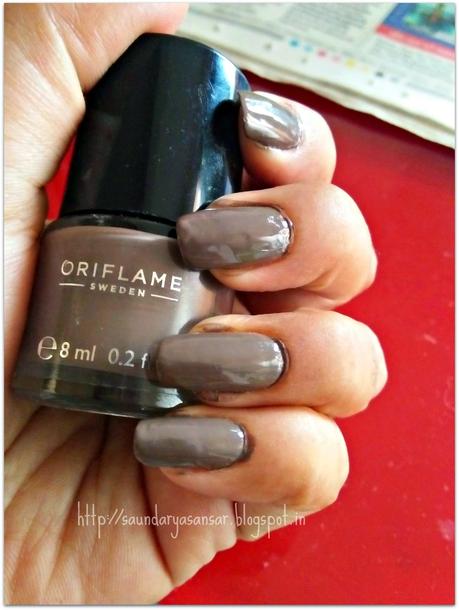 I spotted this in my Sis-in-law's drawer and liked it. She gifted a bottle to me. I have applied this so many times but forgot to review it. so lets see how is it.
Price & Quantity- 179~199 INR for 8 ml. You can source it through your Oriflame Rep. or online too.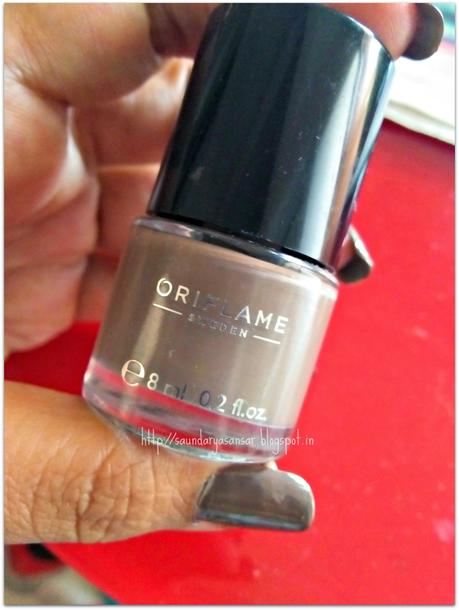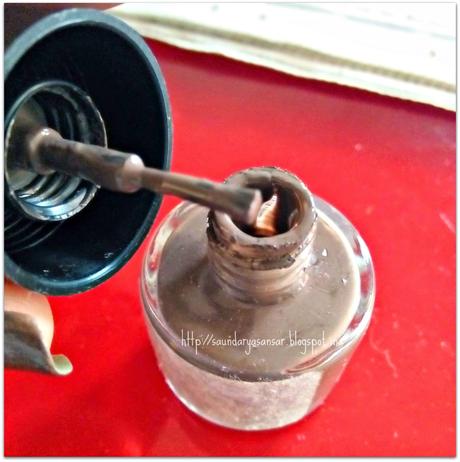 It comes in round bottle (small with a little broader diameter than other nail enamel bottles)
What i did not like is the applicator which has a small shaft and the brush also is quite narrow which makes application little difficult. Its easy to apply 1st & 2nd coat but for third coat, you need little more patience for smooth finish as the brush does not cover the nail and you need to apply the color 2-3 times on the same nail. This at times spoils the finish. You can see that on middle finger.
While the color is dark grey with tones of red/brown- so taupe.Color is creamy and glossy with a gel-like finish. Its a perfect office wear which has its subtlety and elegance. it looks good giving a cleaner (manicured) and healthier finish to your hands. Color pay-off is good. Staying power is again very good with a minimum stay of 5 days without chipping. I applied this only with a base coat and No top coat. Even then it stayed for 5 days without chipping retaining the gloss (even on right hand too).
But this color is also not spared from staining problem (usual with all nail enamels except with graffiti or sparkle coats). Gets mildly stained with Turmeric after meals but gets faded after 2-3 hand washes. Although it is not that noticeable as in pastel/bright shades.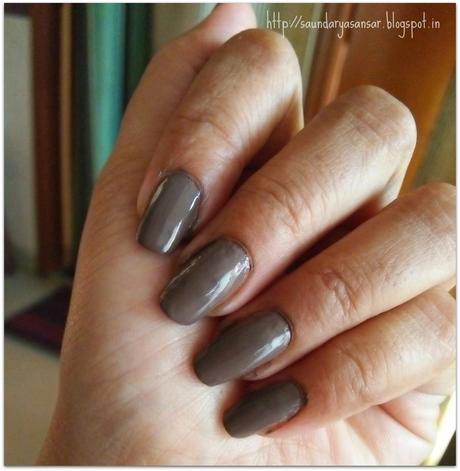 Overall its a HIGHLY RECOMMENDED nail enamel from Oriflame for its color payoff and staying power.
My Rating- 4.9/5 (-.1 for applicator)
Have you tried any Oiflame Pure Color shade? Which one is your favourite?