A simple swirl with the brush and the perfect blend of micro pearls will give your skin a seamless, natural glow and flawless luminescence. Enriched with precious mica and silica minerals for a more radiant look.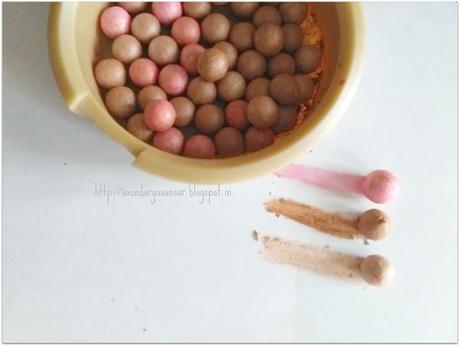 Today I am reviewing one more makeup product from Oriflame, its Oriflame Sweden Giordani Gold bronzing pearls in Natural Radiance. +Oriflame India
This is actually a blush with meant to add color and glow to your cheeks. It is available in 3 shades- Natural Radiance, Natural Bronze and Natural Peach.
I am reviewing the shade- Natural Radiance. I bought this just out of curiosity as it was first time i would use pearl blusher. I bought it under the impression that it would be something for Highlighting and Bronzing.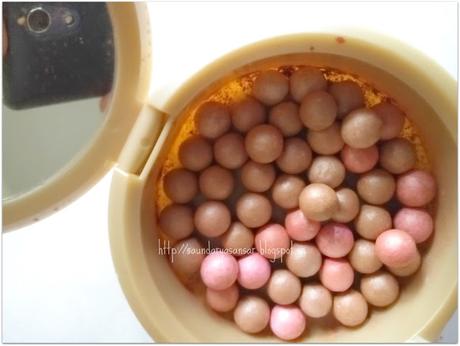 The pearls are housed in a plastic pan with a mirror inside the lid and a sponge cover cum applicator. The pearls as named are round balls in 3 different colors with a metallic finish. The shade Natural Radiance- has 3 balls with vibrant pink, Highlighting pinkish Nude and bronzing brownish pink. These three can be used separately for 3 different effects but i found it difficult. Yes but an overall mix swipe gives a nice warm Peachy pink colour to my cheeks.
These pearls are not chalky or powdery and a little swipe with a brush or sponge applicator gives a nice effect. it has that metallic shimmer but does not show up after applying on cheeks; just adds glow to my face.
These pearls are soft, smooth and buttery. Pick them, you can feel it but does not break/crush easily and hence lasts quite long.
it is buildable, blends amazingly well and can be layered well for a better intensity to give a party/wedding look.
It is good to impart luminous flush of color but the name really is confusing as it is a highlighting/shimmery blush but not a bronzer. It also stays quite long - 6-7 hours on my face with out much of heavy base/foundation.
The shade Natural Radiance would suit indian/medium tones quite well. People with fairer tones can also try Natural Peach.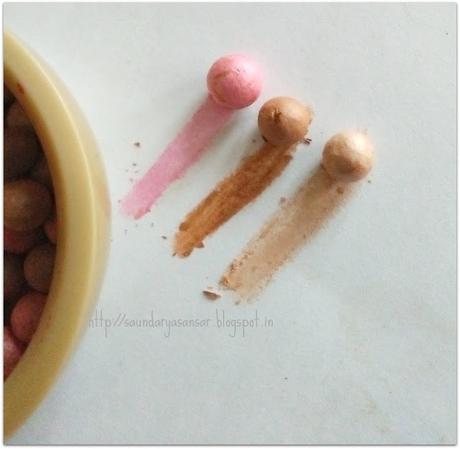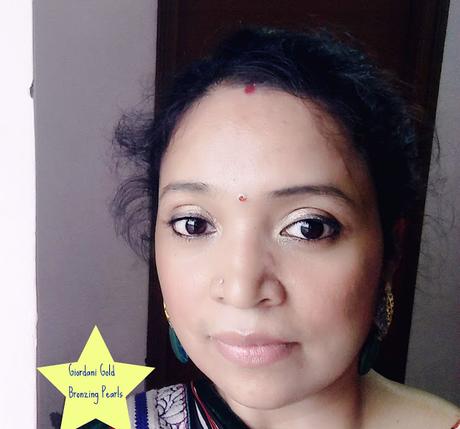 Overall Oriflame Sweden Giordani Gold Bronzing Pearls in Natural Radiance is a nice option to add color and glow to your cheeks. Great formula which lasts long. Try this and tell me if it worked for you. Highly Recommended!
Which one is your favourite blush so far? Any new trials?