Hello lovely people, every skin needs a little pampering every now and then. I don't believe in splurging much on skin care products unless they do some miracle to my skin. I always look out for options which goes easy on pocket and works wonder for my skin. Skin care starts with scrubbing, it is an essential  step in skin care regime and no one should skip it. Scrubbing helps to remove dirt and residues that cannot be removed by regular cleanser. I have used this Oriflame Milk and Honey smoothing sugar scrub for more than a year now and I can really feel the difference it has made to my skin in this period. Read on to know about this wonder scrub below:
Price: INR 449 for 200g
Ingredients:  As mentioned at the back of the tube.
What The Product Claims: It smooth's away dead skin cells to reveal softer skin below with this rich, decadent body scrub. With organic milk proteins and honey extract to soften and condition the Skin. It's an experience to cherish!  Milk & Honey Gold Body Scrub with Sugar crystals, organic milk and honey extracts helps to exfoliate and smooth skin.
How to Use: Apply on wet skin, gently rub in upward circular motion for 5 minutes. Rinse off with water and pat your face dry.
My Take on The Product: The product comes in a golden-yellow tube with a flip cap. The packaging is travel friendly.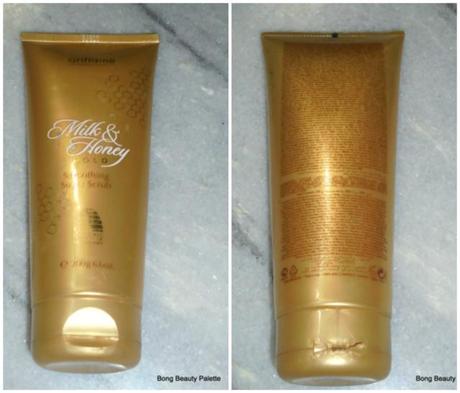 The amount of the product is generous and will last for more than 3-4 months easily. The product is in the form of golden-yellow gel granules which makes it easy to apply on skin and also comes off easily without leaving any sort of residue. The granules are not at all harsh to the skin and works gently to clean off dirt.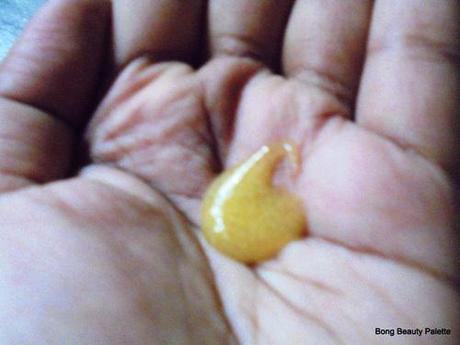 The scrub never dries out my skin and gives a brighter complexion right after its application. The brightness stays for 2-3 days. With regular usage, this scrub has made my skin smoother and helped to get rid of white heads. It has a mild fragrance which I really like.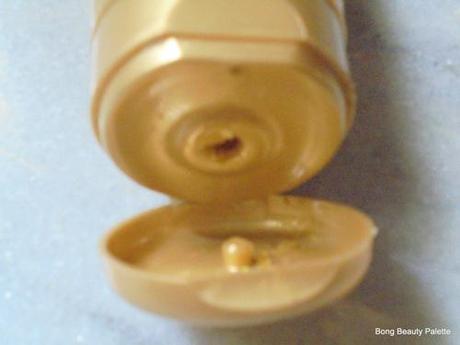 The fragrance fades after few hours of application. I did not face any break out issue with this scrub and I feel, this is one of the best scrub I have used till date!
Pros: 1. Does what is claims
2. It has a lovely fragrance
3. Generous amount of product present
4. Mild fragrance
5. Does not feel harsh on skin
Cons: 1. Can be purchased through a Oriflame consultant only
2. Price is a bit on the higher side.
3. I wish the tube was transparent so that I could see how much product is still there.
Rating: 4.5/5
Will I repurchase it?: Yes! I love this scrub and will recommend it to everyone looking for a mild scrub for regular use.
What is your favorite scrub? Do share in the comments below.