Hello everyone,
Hope you all had a great weekend. We had an extended one because of Independence Day on Monday. I did not blog and took a break to relax.So anyways I had to post today about these lipsticks which I have been trying since quite sometime. Today I shall be reviewing the Organistick Lipsticks which is a brand I have been aware of and is fairly new in India.Organic, natural, chemical free is what people look for right now. While organic skin care has seen a number of brands and we have plenty of options to choose from I cannot say the same about make up, we still have a long way to go.I was curious to know more about this brand and their lipsticks. So I have tried 5 of them and today I shall tell you more about them and my experience trying them on.. Stay tuned to know more.....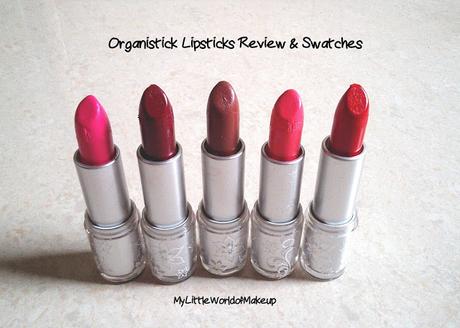 Organistick Lipsticks Review & Swatches
Price
: Rs.149/- for 4g product. Available online
HERE
and
HERE
Ingredients: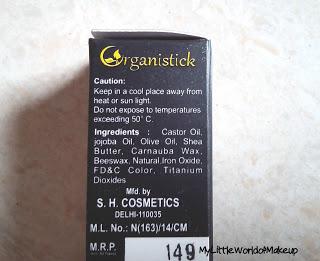 Organistick Lipsticks Review & Swatches
About the product/claims: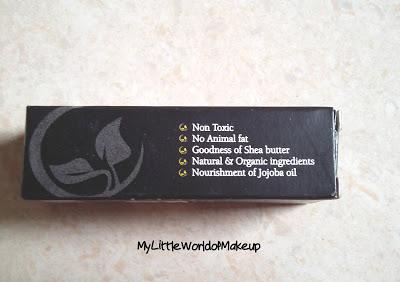 Organistick Lipsticks Review & Swatches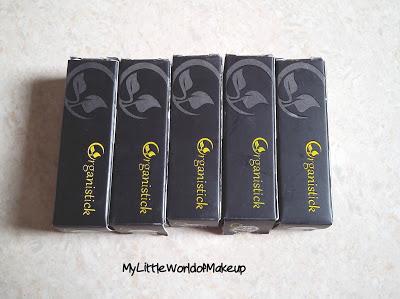 Organistick Lipsticks Review & Swatches
Packaging:
All lipstick come individually wrapped in a black cardboard box with the brand name stamped on it and a sticker at the bottom which mentions the color of the lipstick. Unfortunately I could not find the names which I would have preferred but strangely I see them promoting with names. The lipstick looks pretty in a transparent type of packaging with floral designs on it. The interior of the lipstick is silver.There is an opening at the top which helps you identify the shade and makes life easy. The cap click locks and is good for traveling. These lipsticks have a tendency to melt as they are organic, it is best to store them in a refrigerator. Also 3 out of 5 lipsticks have did get knicked from the sides due to twisting them up and down due to application. Hence once needs to be careful with these as they may tend to break off.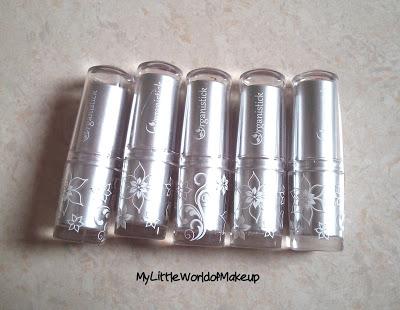 Organistick Lipsticks Review & Swatches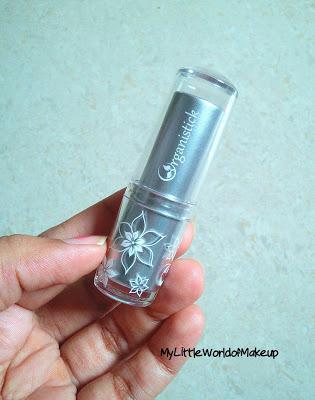 Organistick Lipsticks Review & Swatches

I will be telling you about the 5 shades I have and they are as follows:Shade 10: This is a bright fuschia color with blue undertones. It is my favorite as it instantly brightens my face.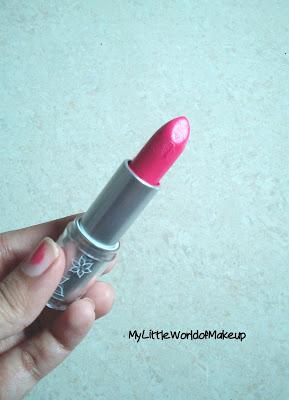 Organistick Lipsticks Review & Swatches - Shade 10
Shade 11: This is a maroonish oxblood type of color which is very well pigmented.This will work best for any skin tone.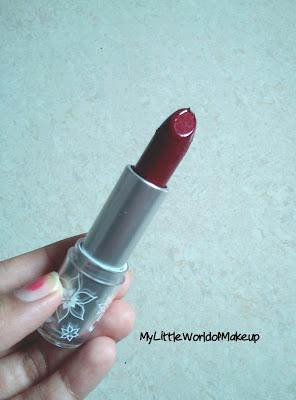 Organistick Lipsticks Review & Swatches - Shade 11
Shade 12
: It is a brown shade of lipstick which is not too dark or light. It looks good on my skin tone. However brown lisptick is a personal choice for some.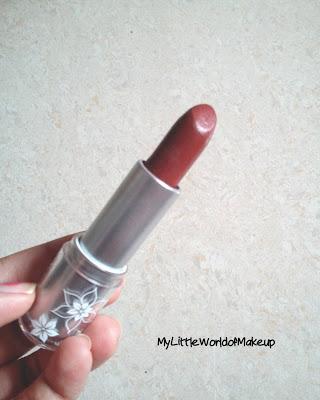 Organistick Lipsticks Review & Swatches - Shade 12
Shade 19
: It is a baby blue based pink which will suit fair to medium skin tones.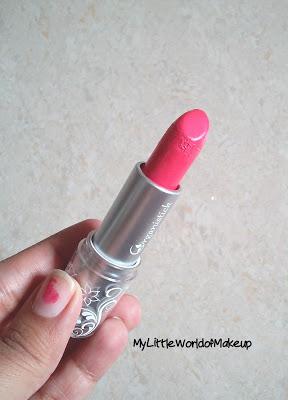 Organistick Lipsticks Review & Swatches - Shade 19
Shade 30: My second favorite lippie among these 5. It is a bright blue based red which will instantly make you look glam and brightens your face. This will again suit everyone in my opinion.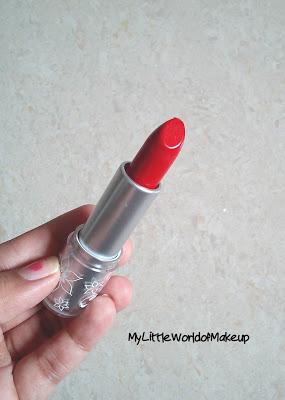 Organistick Lipsticks Review & Swatches - Shade 30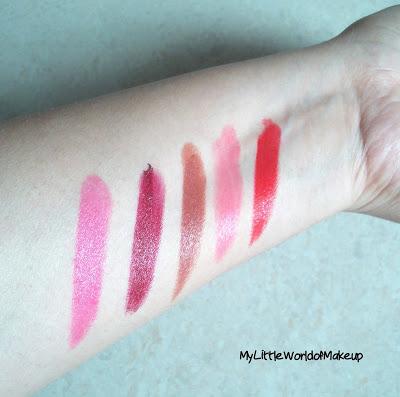 Organistick Lipsticks Review & Swatches
L- R - Shade no 10,11,12,19 & 30
These lipsticks are of a creamy formula. Some have a tiny amount of shimmer but nothing that would bother you. They have a light scent which reminds me of Kokum and does not give you headache. These lipsticks glide very smoothly on the lips but are very creamy hence I would suggest using a lip liner so that it does not move outside the lips. I personally blot it with a tissue so that it looks matte. The staying power is 4 hours and will disappear post meals. It may leave a fade tint in case of darker shades which is ok in my opinion.The pigmentation is amazing and gives an opaque coverage in 2 swipes. This lipstick is 100% safe to use, even for children, if your daughter likes lipstick and insists of wearing you can try this on her as well.
So I would say that for 149 bucks they are good. I wish they improve the formula a bit as it tends to easily melt but then I know for a fact that they do not use any preservatives and in such cases lip balms and lipsticks tend to be more fragile and melt away easily. I recommend you try one in the shade you like as they are decent and you do not have to worry about the ingredients as it is 100% safe to use.

MLWM Rating
: 4/5 
Organistick Lipsticks are India's first and one of its kind preservative and chemical free organic lipsticks which are easy on the pocket and come in a variety of shades. I do recommend them for women of every age as it is not only inexpensive but also 100% safe to use.
I hope this post was helpful for all of you. Have you tried Organistick Lipsticks before?? Do let me know in the comments section.
Until next time... Take care xoxo

P.S: This is not a sponsored post. Honest review*