Opinion Battles Round 26
Favourite Christmas Movie
It is Christmas and Merry Christmas to you all, we have seen plenty of Christmas movies over the year and it is fair to say we have had good and bad ones, but which is your favorite.
We will be back for Opinion Battles next year with the new rounds which have been announced with our first round be Favourite Nicolas Cage Role, email you choices to [email protected] by 7th January 2017.
Darren – Movie Reviews 101
Gremlins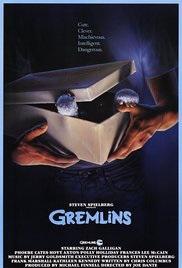 Gremlins is one of my favorite Christmas movies because we have a perfect mix of horror, comedy and Christmas spirit. Just remember the rules and you will have a good simple Christmas but if you break them you will be paying for them for the rest of the holiday. Gizmo could easily have been the biggest selling present at the time too because he is just so cute.
Kim – Tranquil Dreams
The Holiday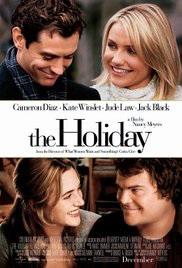 The Holiday is a fun movie about house exchange with two lovely ladies who have been unlucky in love and who end up finding a little bit more than they expected.  Kate Winslet and Jack Black are fantastic in this one and with Jude Law and Cameron Diaz added into the mix, it is full of great holiday moments about all sorts of love. 
Gremlins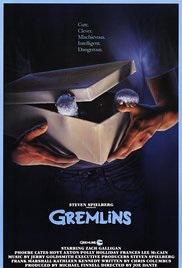 I love Christmas movies! I have a lot of favorites. I adore classics like It's A Wonderful Life & Scrooge (the 1951 A Christmas Carol with Alastair Sim as Scrooge – this is my favorite version). I love contemporary classics such as A Christmas Story, Scrooged & National Lampoon's Christmas Vacation ("Shitter was full!"). I love Christmas horror (Krampus was a fun recent one and Gremlins is an all-time favorite film). Actually, I did a list of My Top Ten Christmas Movies last year & Scrooged was my number one. I watch fewer & fewer Christmas movies nowadays as December is too busy but Scrooged is the ONE I still try to stick on so I can at least say I watched one at Christmastime. But that's not my answer for Opinion Battles as, for my list, I excluded Gremlins as I feel it's "set" at Christmas but not "about" Christmas (same as Die Hard). But I think it's an acceptable answer for Opinion Battles & likely to maaaaaybe be chosen by someone else as it's popular film. So my answer is Gremlins as it's an absolute overall favorite movie of mine that just happens to also be set at Christmastime. I hope you all have a lovely holiday season!🙂
Emma – Emma Explains It All
Home Alone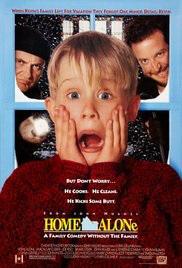 An absolute classic and one of my favorite films ever since I saw it as a kid. 
Lost count of the amount of times I've seen it since and still makes me laugh out loud. Love everything about it and don't think they'll ever be another Christmas movie that beats it! 
Tom – Plain Simple Tom Reviews
The Muppet Christmas Carol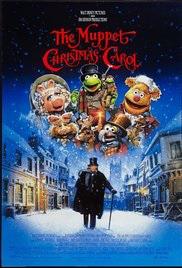 I think for many of us, our favorite Christmas films are the ones we watched when we were young, getting us all nostalgic and reminding us of nicer times. That seems to be the case for me as my favorite Christmas film is the one that my sister and I watched all the time when we were growing up.
This will forever by my favorite Christmas film: it is fun, warm and just wonderful on so many levels. There are great songs, it has Michael Caine in it, there's some wonderful Gonzo/Rizzo narration and watching the Muppets do a Christmas film will surely fill all who watch it with a warm, fuzzy, Christmassy feeling all over.
For me, this wonderful film needs to be seen every year.
S.G. Liput – Rhyme and Reason
It's a Wonderful Life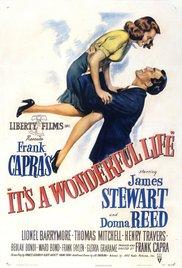 It's a Wonderful Life isn't very Christmas-y until the very end, but it encapsulates the spirit of good will toward men. Jimmy Stewart's lovable George Bailey epitomizes the joys and frustrations of a life lived for others and how that kind of life can indeed be wonderful. The final act of community kindness is one of the ultimate lump-in-the-throat movie moments and deserves its place in the holiday movie pantheon. This is my dad's favorite movie, and our family watches it at Christmastime every year without fail
Take Our Poll