Opinion Battles Round 23
Favourite Thanksgiving Film
Our American friends are now celebrating Thanksgiving, so what better than to celebrate with them by picking the favorite Thanksgiving films.
If you want to join the next round of Opinion Battles we will be take on What is your Favourite Film from the Year 2000, to enter email your choice to [email protected] by Saturday 9th December 2017.
Darren – Movie Reviews 101
Grindhouse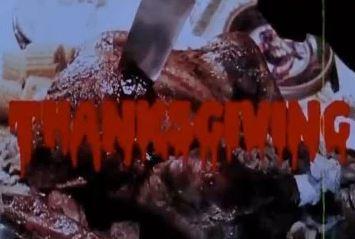 I have decided to cheat here because I don't celebrate Thanksgiving, in Grindhouse we get to quality horror films and a fake trailer for a movie called Thanksgiving because America makes horror movies on every single holiday you can think off.
Milo – Stuff and That
Planes, Trains and Automobiles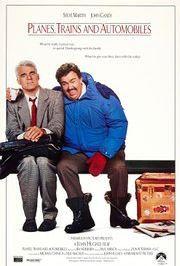 One of the Mount Rushmore heads of 80s comedies, Steve Martin and John Candy have some of the best chemistry here that I've ever seen in a film, comedy or otherwise, then you add countless classic moments and a weak competition, you've got an obvious winner!
Planes, Trains and Automobiles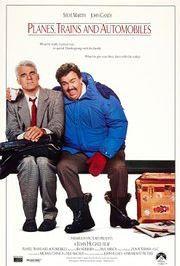 Another easy one! Especially as there aren't really that many Thanksgiving movies. Planes, Trains & Automobiles! I have a feeling this will be a popular choice. Gotta love a good John Hughes film… 🙂
Tom – Plain Simple Tom Reviews
Planes, Trains and Automobiles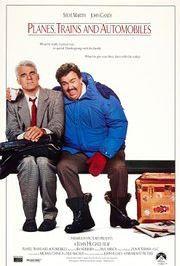 Well, what else could it be?
This is a great odd couple comedy and a perfect Thanksgiving movie about super serious Steve Martin and slovenly but good hearted John Candy on a cross country adventure, trying to make it home for Thanksgiving.
Tons of heart, tons of comedy, a ton of f-bombs in one infamous scene and an altogether lovely family film from the great John Hughes.
Rob – Movie Rob
Planes, Trains and Automobiles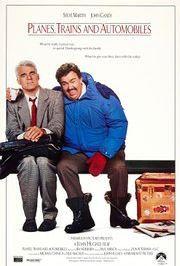 By far, Hughes' best 'adult themed' comedy movie. Martin and Candy are awesome together and have created a modern classic with their characters. The writing is superb with the dialogue, jokes and situations all gelling together perfectly. Truly the best film about Thanksgiving
John – Johnrieber.com
Planes, Trains and Automobiles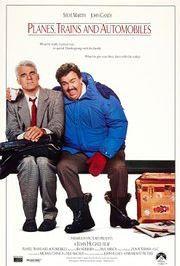 "Planes, Trains & Automobiles" is the greatest Thanksgiving movie of all time.  It has heart, humor, warmth, great sight gags, and memorable one-liners like "those aren't pillows"!
Steve Martin shines as the straight man to one of cinema's most endearing and obnoxious creations, Del Griffith!
Aside from the great plot about two men forced to endure a nightmarish misadventure as they attempt a desperate trip home in time for Thanksgiving, the film rules for me because of the never-ending "upbeat" nature of Del Griffith.  It is, without a doubt, John Candy's greatest performance, and a film that is sure to bring a tear to your eye and a smile to your face as you dig into your Thanksgiving turkey.
Rachel – 54 Disney Reviews
Babette's Feast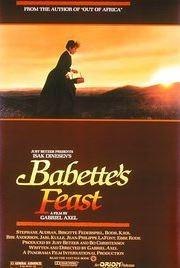 My choice is not a Thanksgiving movie per say but it's about a feast and saying thank you so it counts. It's a lovely Danish film called Babette's Feast. This Oscar winner is about 2 women in a pious strict prodestant sect who one day get a refugee visitor named. Babette. They live simply but agree to take her in and end up sharing a home for 14 years. One day Babette wins the lottery and decides to make an elaborate French feast for these women who saved her life. This movie isn't just food porn and it doesnt judge any of its characters including these religious women. It's about Babette getting to say thank you and participating in the act of creating something special, which means everything to her. It's a special film that I love 
Emma – Emma Explains It All
Planes, Trains and Automobiles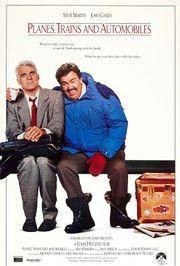 I LOVE this movie.
Easily one of my favorite ever comedies, it's absolutely hilarious with amazing performances by Steve Martin and John Candy. And with the typical John Hughes sentimentality, it's perfect to watch over Thanksgiving (or any time!).
It's pretty timeless and a film that can be enjoyed by all ages. And though both lead actors are fantastic, it must be said that John Candy is pretty darn unforgettable as Del Griffith, the legendary 'shower ring salesman'!
Kim – Tranquil Dreams
Julie and Julia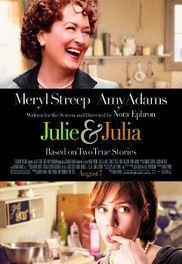 I don't know what makes a Thanksgiving Film. So why Julie and Julia? One, its about food. And Thanksgiving usually includes eating a lot of comfort food which Julia Child's recipe is pretty much about especially with its incredible use of butter. Its heartwarming and passionate and a lot of fun and drama. Especially when Meryl Streep and Amy Adams are both absolutely fantastic and charming in their roles here. Oh and Julia Child's recipe of how to make turkey pretty much is the starting point that sparked Julie Powell's 365 day project. Its a great Thanksgiving movie choice and I love this film to actual bits.
Take Our Poll
Advertisements
&b; &b;