Opinion Battles Round 17
Favourite Time Travel Movie
Time Travel movies have people talking for years to come after seeing them with people discussing the ideas of time travel, the good, the bad or the side effects and while it was The Time Machine that really put the genre on the map we have seen people take a fresh approach to the genre for years now. We have come together to give what should be a wonderful amount of time travel films to see which most people consider the best.
If you want to take part in the next opinion battles the subject is favorite Zombie movie you will need to have your choice by 3rd September 2016 and email your choices to [email protected]
Darren – Movie Reviews 101
Back to the Future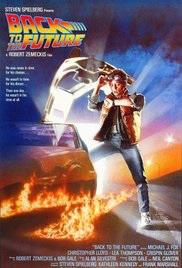 Back to the Future is on the list of films I will be showing my children first because even at the age of 31 it comes off fun, fresh and just plain enjoyable still. I could watch it over and over and while I am a huge fan of time travel films and could easily have pick a time travel film which does look into the technical side more like Primer or a rawer action film like 12 monkeys or Looper I have to go with the one that truly made the idea of time travel fun.
Kim – Tranquil Dreams
Source Code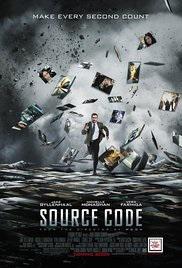 There has to be a purpose and a logical explanation for time travel and many times, they can be flawed.  However, The Source Code takes a simple concept of using time travel to find out information that is crucial and in that power starts to realize that maybe, he can also stop it if he has enough time.  Its experiencing a situation from various angles that makes this movie much more than just a simple time travel movie, but one that also takes us for a thrilling race against time. 
Back to the Future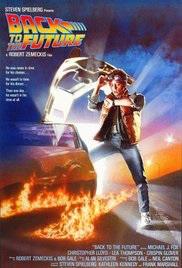 My favorite time travel movie is easily Back To The Future. There is no other choice! Back To The Future is one of only a few movies that I consider to be absolute perfection. Yes, it may help that I think I was the exact right age for the movie when it came out & I can still vividly remember going to it with my mom, aunt & cousins. It's the first movie where I can remember thinking afterwards "WOW. That was GOOD." and it's one of the main films responsible for turning me into such a film fanatic today (as well as Star Wars, of course). It also stands the test of time (ha!) so well. It doesn't feel dated when watching it today, unlike many of my other 80's favorites. The story, the characters, the music… Perfect perfect perfect!!! Love it. I'm a big fan of all time travel movies, whether the story is kept simple like in Back To The Future or if it's thoroughly complicated (such as in Primer & Predestination). But no movie, time travel or otherwise, will ever top Back To The Future now and I seriously miss the days when brilliant blockbusters like these were made for people of all ages. They don't make family movies like Back To The Future anymore… I wish I had a time machine to go back to the days when watching movies was pure joy. It's very rare that I get the same sort of feeling with modern day films as I did during my first viewing of Back To The Future.
Drew – Drew's Movie Reviews
Back to the future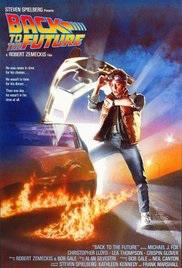 Time travel is an interesting mechanic. Whether it is used in movies, films, comic books, or anywhere else, it always causes trouble. Back to the Future is aware of this and has fun with it.  Marty McFly goes back in time to meet younger versions of his parents and messes with events which could erase him from history.  That summary sounds like it could make for a dark movie but it doesn't. The thing that makes Back to the Future stand out is that it is so much fun from start to finish.  Micheal J. Fox and Christopher Lloyd have great chemistry and the movie is all the better for it.  Even small details like the Twin Pine Mall becoming the Lone Pine Mall after Marty knocks over one of the trees add that little bit of fun to the film.  Back to the Future is a timeless classic, making it my favorite time travel film.
Tom – Plain Simple Tom Reviews
Terminator 2 Judgement Day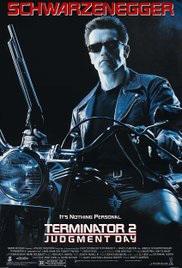 The first "Terminator" film introduced the fascinating concept of traveling back in time and terminating someone to radically change the future and its sequel does this as well while at the same time, excellently exploring the ethical dilemmas associated with this, exploring what it means to be human and whether it's right to sacrifice one life to save millions. Linda Hamilton, in particular, is terrific in these scenes; almost becoming The Terminator herself, she deals with the difficult choice that she feels she has to make and watching her inner turmoil is amazing.
The music is exhilarating, both Arnie and Robert Patrick are excellent as the two very different Terminators, the time travel effects are stylish and the film expertly delivers on every level, delivering a relentless, tense, exciting, thrilling sci-fi adventure.
Kevin – The Mental Attic
Back to the Future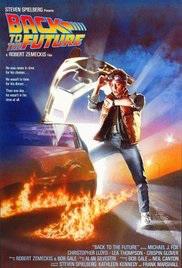 For me the best has to be Back to the Future. Not only is it amazingly fun, but it does a fantastic job of showing the 50s lifestyle, Americana at its peak, the world of Norman Rockwell paintings. The behavior is era appropriate and so our hero feels perfectly out of place in this time period. Also, love Marty doing a Chuck Berry number before it even existed.
But as a Sci-Fi fan, what makes Back to the Future the best is that it sets down clear rules for time-travel and is faithful to them not only throughout the film but the entire trilogy. This consistency to in-universe rules is rare in Hollywood.
Damien Riley – Riley Central
Time After Time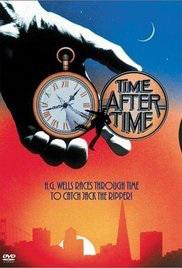 A favorite time travel movie of mine is: 'Time after Time' (1979). Iloved this film growing up. It was when Showtime was the first paidcable service and my parents had subscribed. I was about 10. It hassci-fi and horror helped out by the presence of Malcolm McDowell asthe sinister and creepy Jack the Ripper. In order to save these women,the time machine must be used and it is. Since we had showtime backthen, my brother and I watched this movie probably 20 times. It's anexcellent mix of genres and the questions of time travel are woveninto a suspenseful script. The acting is very good as well.
Richard – The Humpo Show
Source Code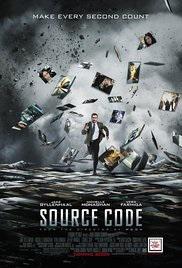 A soldier wakes up in someone else's body and discovers he's part of an experimental government program to find the bomber of a commuter train. A mission he has only 8 minutes to complete. With a premise as unique as that makes for compelling viewing and a film that is thoroughly entertaining and gripping. I have watched this film several times and the effect is still as thrilling as the first time. 
Rob – Movie Rob
Back to the Future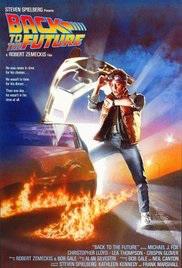 Emma – Emma Explains It All
Back to the future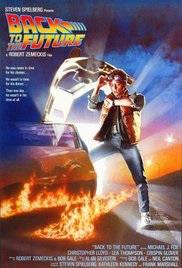 I love Back to the Future and could pretty much watch it whenever. It's one of my favorite comedy films, such a funny movie! And there's something I find irresistible about films set in (a rose tinted view of) the 1950's. 
Good characters, great dialog and some hilariously ridiculous situations, it's just a very likable film and it's also of those movies that never seems too dated, most people have seen it (and everyone has heard of it) and it's still so popular to this day, showing it to be the classic it is. 
Take Our Poll