Opinion Battles Round 17

Favourite Alfred Hitchcock Film
5 Oscar nomination but not a single win, Alfred Hitchcock is easily considered one of the great directors of all time, he tackled nearly all the genre but debates go on for days on just which is the best.
If you want to join the next round of Opinion Battles we will be take on What is your Favourite High School Movie, to enter email your choice to [email protected] by Saturday 2nd September 2017.
Darren – Movie Reviews 101
Psycho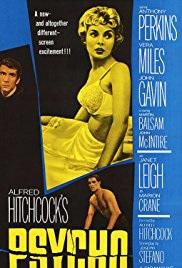 I went for the horror film that sticks in everyone's memory, it has the shocking ending, the shocking opening and redefined the horror genre through the story of one man and his mother.
Rear Window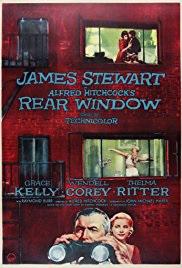 Oh good – this is an easier round than the last one. I mean, I LOVE all of Alfred Hitchcock's films but one has remained my favorite ever since I saw it at a fairly young age. This one was my introduction to Hitchcock's films so I'll always have the most affection for it. And I loved the way we got to peak into the various lives of all the different neighbors from across the street. So, although I'm a big fan of all his films, Alfred Hitchcock's Rear Window will always be my number one. 
Diana – DB Movie Blog
The Birds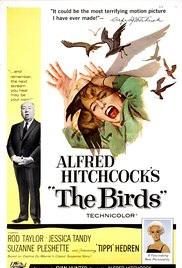 This adaptation of Daphne Du Maurier's novella is just great. This is definitely one of the most unconventional horror films ever made. The premise is horrifying to contemplate, almost apocalyptic in nature, and what makes this film stand out from the rest is probably its completely absurdist approach and its thought-provoking, open-to-interpretation ending. The film is full of suspense and Tippi Hedren shines. It is not only a gripping, intriguing and chilling story, but the work of pure cinematographic art from a true master.
Emma – Emma Explains It All
North by Northwest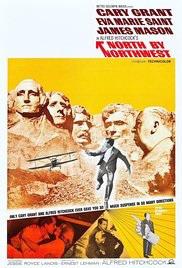 This is SUCH a great thriller. I first watched it with my grandad – can't remember whether it was TV or DVD, but I bloody loved it straight away. Not only is the story clever and the thrills in plentiful supply, but I was pleasantly surprised to find it's quite humorous in places as well. The characters and the dialog do make you laugh (a bit) throughout. 
It also includes classic scenes, such as scaling Mount Rushmore – and of course Cary Grant being chased by THAT plane! 
Rob – Movie Rob
Lifeboat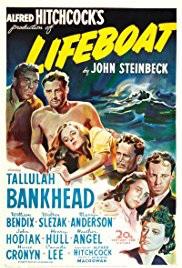 Very few directors in the 1940's would have been able to accomplish what Alfred Hitchcock was able to do with this script.
To successfully take a story that all takes place in a small lifeboat with 8 survivors and keeps us interested for the entire 100 minutes of runtime.
He manages to give us so many details of the lives of the survivors and it helps us to understand each and every one of them, their history's and potential personality traits that will either help or hinder the dilemmas this crew encounters without feeling claustrophobic despite being crammed into a small lifeboat.
By the end we know who stands up for what and also why they do it.
Loved seeing a very young Hume Cronyn in a supporting role.
Script was written by John Steinbeck and he masterfully created great characters.
Tom – Plain Simple Tom Reviews
Rear Window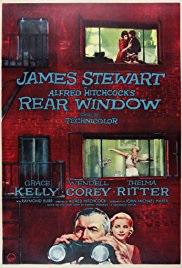 Too many amazing ones to choose from but Rear Window is a particularly memorable one. It's a unique story about voyeurism that constantly keeps us guessing as to whether a murder has actually been committed or not. 
Taking place in the one location and showcasing some great performances from James Stewart and Grace Kelly, it's such an easy and exciting film to watch and is a true Hitch gem.
And it was parodied excellently in The Simpsons!
Rachel – 54 Disney Reviews
Notorious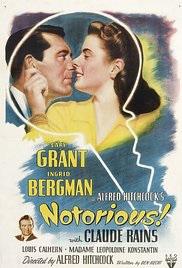 I love pretty much every Hitchcock movie I've seen so I thought I would go with one a little more obscure. One of my favorites is his movie Notorious. This is without a doubt Hitchcock's most romantic movie and I think contains some of cinemas best kissing sequences. Cary Grant and Ingrid Bergman play a couple of spies in love who have to work to bring down some Nazis. Ingrid's father was an associate with these a man played by Claude Rains who she has to seduce and win over. It has layers, tension, romance, betrayal and is impeccably made and acted. It's a bit of a slow burn but I love it.
Take Our Poll
Advertisements