Opinion Battles Round 12

Favourite Performance in a Horror Movie
Horror is a genre that often gets over looked when it comes to award season but it is easy to see just how good certain stars get plenty of chances to return to the genre in the future. Except for Silence of the Lambs who did clean up the Oscars we have had some brilliant performance in recent years.
If you want to take part in the next round of Opinion Battles we will be picking Which Animated Film We Would Never Like to see Turn Into a Live Action Movie, to enter send you choices to [email protected] by 10th June 2017.
Darren – Movie Reviews 101
Essie Davis – The Babadook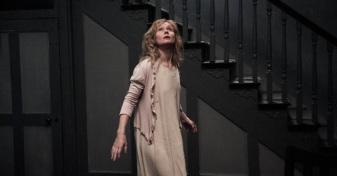 Essie Davis is the star of this horror where she must deal with a potential monster lurking in the shadows of her home as she raises her son, but what makes this performance stand out is the fact that we see how her character has to deal with what could be a breakdown with her mental state which would put her own son at risk. The film is considered one of the greatest horrors of recent years and her performance is the reason why.
Jack Nicholson – The Shining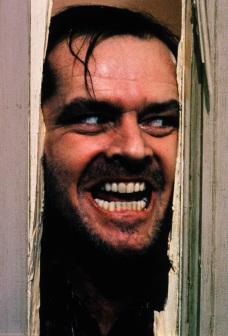 Easy. My favorite performance in a horror film is Jack Nicholson as Jack Torrance in The Shining. It's a shame that Stephen King hates the movie! Because I love King & I also love Kubrick's adaptation. It's my favorite horror film & Nicholson is so fantastically unhinged. I love him in all films but especially in this & in One Flew Over The Cuckoo's Nest. Here's Johnny!
Kim – Tranquil Dreams
Nicole Kidman – The Others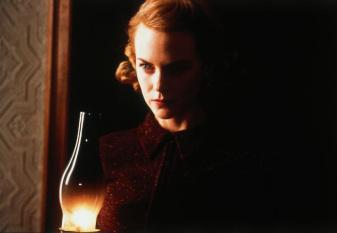 Horror movies are mostly famous for scream queens but a great horror performance comes in the character that they show and in The Others, Nicole Kidman takes her character Grace to a whole new level as a protective mother who is taking care of her two children in a big house when she feels the threats around her and the comfort getting out of balance but at the same time still being the waiting wife for her husband to return from war. Her character is complex and tense and incredibly interesting to watch develop as the plot thickens. The Others is a great thriller in so many ways and Nicole Kidman lifts it even higher.
Rob – Movie Rob
Robert Englund – Nightmare on Elm Street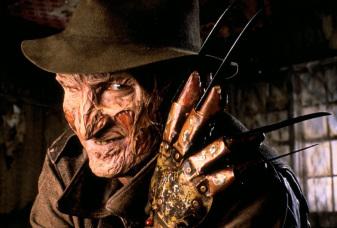 I'm not the biggest fan of films in the horror genre, but as a kid, I always enjoyed watching the Nightmare on Elm Street films because Freddy Kruger was such a draw as a great villain preying on teenagers who just don't know how to really stop him.
He was played so well by Robert Englund that no one will ever be able to match that performance no matter how hard they try
J – Film & Nuance
Anya Joy Taylor – The Witch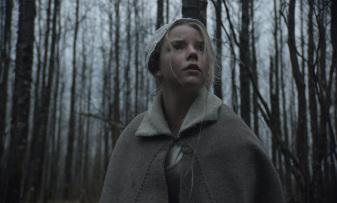 The Witch was a horror film that I truly loved. It's psychological, socially and religiously incisive and very thought provoking. Other than beautiful imagery and visuals, Anya Taylor Joy's Thomasin is the repressed elder daughter caught up in a family drama. Her portrayal of innocence gone awry in the face of conflict and damage rocked my soul. I was left shaken by her brilliant performance and range that breathed light and darkness into the human condition.
Tom – Plain Simple Tom Reviews
Mia Farrow – Rosemary's Baby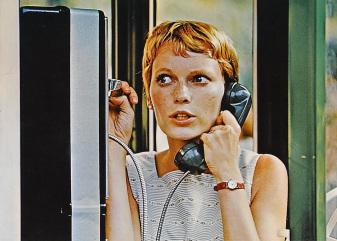 From my favorite horror film, Mia Farrow is a wonderful lead in this; she's thoroughly likeable and displays a genuine sense of vulnerability and insecurity while she fears for her health and for the health of her unborn baby. She also effectively shows resourcefulness, bravery and truly makes us believe that she'll do whatever it takes to protect her child.
John – Johnrieber.com
Vincent Price – Theater of Blood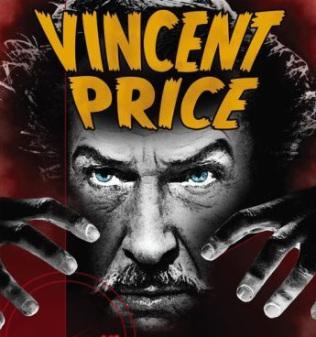 In 1973, legendary Horror Actor Vincent Price let it all hang out in the black comedy "Theater Of Blood."  Price played the Shakespearean actor Edward Lionheart, who commits suicide after being humiliated at an awards ceremony. Two years later, those same critics who failed to salute his genius begin dying morbid deaths, each one in a manner similar to murder scenes from Shakespeare's plays.
The film offers Price the chance to chew lots of scenery, and it offers up the great Diana Rigg as his daughter!  Finally, Price uses a number of outrageous costumes – like this!
Damien Riley – Riley Film Reviews
Anthony Hopkins – The Silence of the Lambs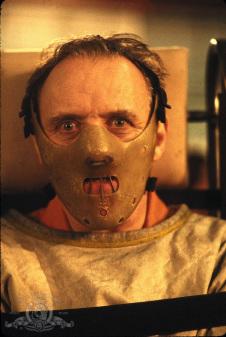 Anthony Hopkins as Hannibal Lecter in the Silence of the Lambs is my
favorite horror performance. His steely stare always gets me. Even if
you don't find the film particularly scary, I think you will agree he
gives the performance above all else in this film. By way of diary
entry, I saw this film in the theaters in my early twenties. I was
much more frightened of horror then than I am now so you will
understand I was looking over my shoulder all night when I got home.
My parents had left for the weekend and I was really frozen to the
couch with frazzled nerves after watching this. That stare …
Emma – Emma Explains It All
Jeff Goldblum – The Fly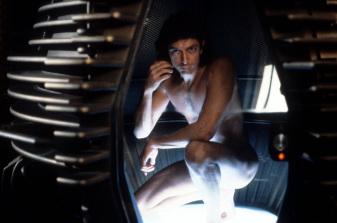 I know this is an obvious answer (for me) but it really is my personal favorite. Part of The Fly being my favorite horror film is down to Jeff Goldblum and his great, likable, scary and sympathetic portrayal of scientist Seth Brundle. 
When deciding on my answer for this round a few choices went through my head (and I expect to see Jack Nicholson and Anthony Hopkins pop up here) but ultimately I had to with the performance I enjoy watching the most and that is most definitely Goldblum as The Fly. 
Rachel – 54 Disney Reviews
Audrey Hepburn – Wait Until Dark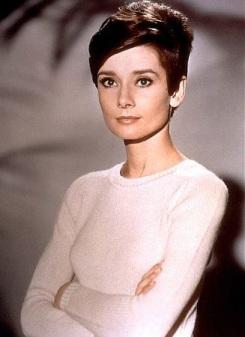 I don't see that many horror movies but my favorite performance in one is Audrey Hepburn as Susy Hawkins in Wait Until Dark. In the film she plays a blind woman who ends up with an item that criminals want. They begin stalking her house and putting her in danger. It is tense and uncomfortable and it works because Hepburn is so vulnerable in the role. You feel like she is a blind woman and her panic at being hunted is palatable. She is quiet and soft where many horror heroines are shrieky and annoying. This is much more suspenseful because we care more about her and feel protective of her as an audience. It's a great movie and Audrey Hepburn is great in it.
Take Our Poll
Advertisements