Hi y'all! 
I am also buried in school work *struggles to breathe* but just had to do my nails. Preview: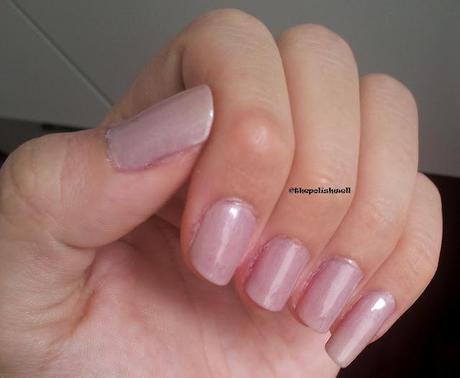 *gasp* Yes, yes, it is not bright nor bold nor bling. It is lilac! Such a sweet and demure color that my friends were pretty surprised I am wearing it =O
It is a color that I have been lemming for after seeing a really awesome picture of it and I went on a madhunt for the polish after learning from our twitter friends that it has been discontinued. Ebay put me out of agony. So here I am, two months after landing my hands on it, finally swatching OPI You're A Doll from the Holiday in Toyland collection (2008):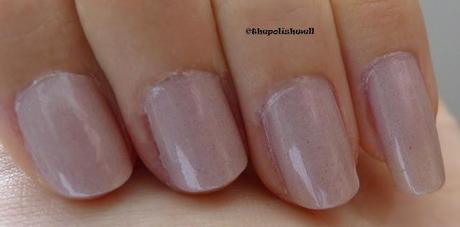 The solution in the bottle looks rather diluted, but that was misleading! The milky solution only took two coats to reach opacity. Pictures here are, as usual, seen with top coat.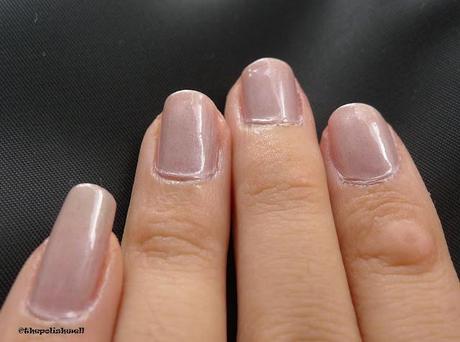 It is rather hard to see what attracted me to such a sweet, nude-ish polish: the red specks and the copper shimmer. This, of course, calls for close ups! Here, you can see the dense copper shimmer amidst red specks of random 'shapes' (kinda too small to have shapes) and sizes. It's really lovely!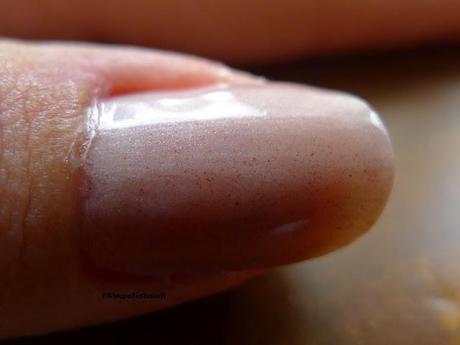 Again, the dense copper shimmer all over the nail. Red specks are all over the nail too, but it can't be seen here cuz of the reflection. This is taken under low-light; kinda like what your nail would look like when you are having tea outdoors in the late afternoon ;)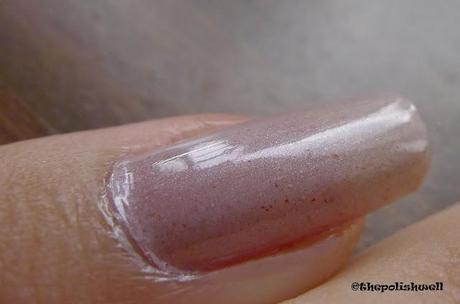 Under white light, the shimmer shows up really well; something that is rather unique for a seemingly mild and milky colour!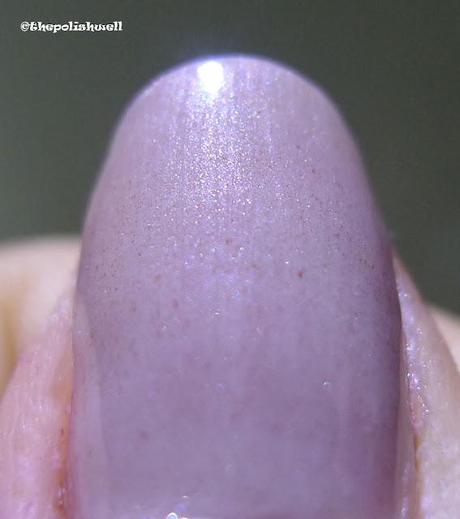 And alas, when the sun is strong!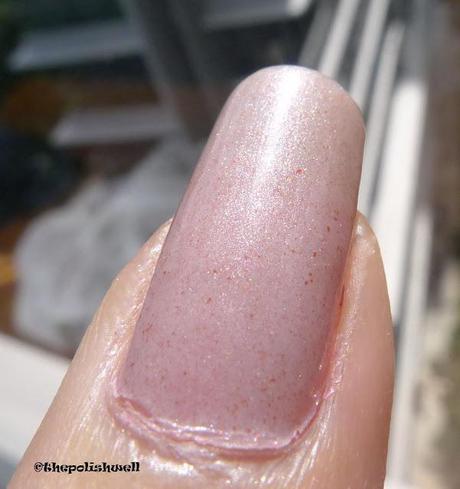 You can see how dense the red specks are here too: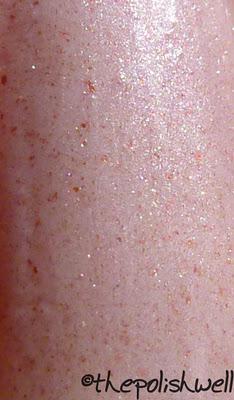 Overall, OPI You're A Doll is a polish that one can apply again and again without quite getting sick of it. It's quite natural and does not stand out or shout in people's faces. Yet it has such an alluring character of its own. Definitely a treasure in my stash! What do you think?
xoxojayo